The Israeli Stage And Its Final Play
Resume
The final production for Boston's Israeli Stage hits the stage Friday night as the series ends after nine seasons.
Guy Ben-Aaron, director of The Israeli Stage, spoke with Morning Edition about the play called "The Return," which explores the rift between two cultures through the relationship of a Jewish-Israeli woman and Palestinian-Israeli man.
The play will run at the Calderwood Pavilion of the Boston Center for the Arts until May 19.
Here are some highlights from the interview, lightly edited for clarity.
Interview Highlights:
What can you tell us about the play?
"The Return" is about a relationship between a Palestinian-Israeli man — a mechanic who works for the army — and a Jewish-Israeli woman who returns from his past 13 years later.
It's a bit of a mystery, so I don't reveal too much. But I think what it addresses is an encounter between two people: their desires, their convictions, and at the same time an encounter between two peoples, the Palestinians and the Jews who are living side by side within a small piece of land.
Why is it important that your company brings this conflict to the fore as your last production?
Over nine years, we've produced a lot of work from Israel: some highlighting the conflict, some highlighting inter-societal conflicts between Haredi Jews and secular folks. I think it's really important especially now in our deeply divisive political times to find avenues towards empathy, and I think what the arts can show us is an opportunity to imagine what it would be like to be in somebody else's shoes. "The Return" does that really beautifully.
This Jewish-Israeli woman has come back to confront her past and the fact that she may have acted from a place of bigotry. You grow up with a sense that this is your enemy. And if you are outwardly showcasing empathy and standing side-by-side in solidarity with the other person's struggles, that may have its toll on you.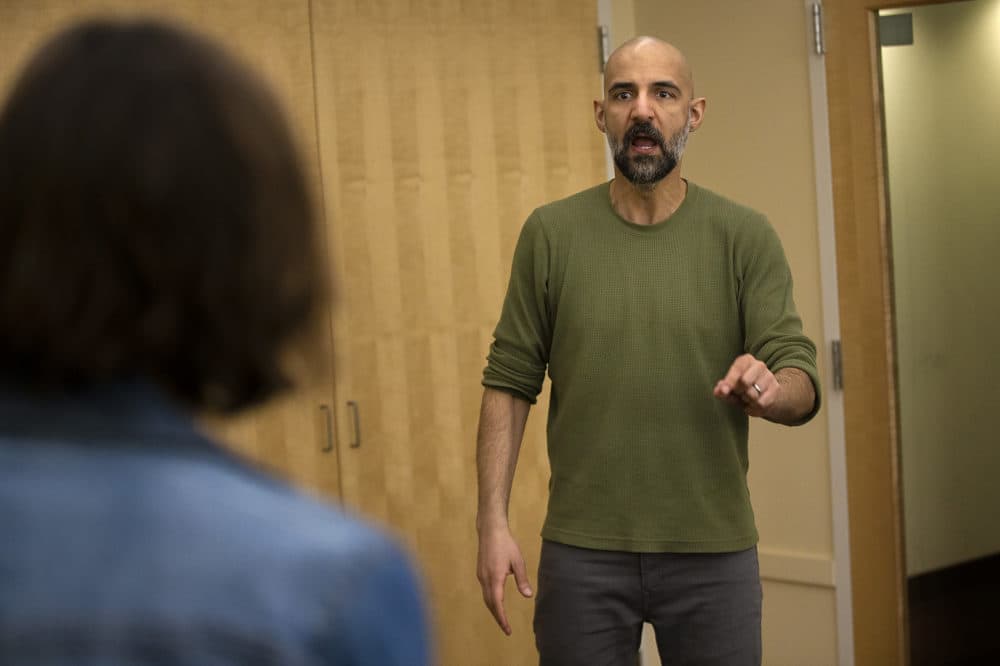 What do you want the audience to understand about what these characters are experiencing and how it translates to real life?
I think often with the Israeli-Palestinian conflict, people are forced to choose a side, often contrary to logic. It goes with emotion. My hope with this play is that we are able not to change minds or to change people's hearts, but to open them just a little bit to the experiences of someone who is not like them. It is about creating a cultural bridge between that audience member and these people's experiences and seeing either themselves in it or see a window into somebody else's experience.
This is, as we pointed out, the Israeli Stage's final production. What does that mean for you?
I'm not ready to reveal all of that yet, but what I'm looking at next is a venture that's equally social as it is cultural. What if we can actually use the theater to create a shared experience and then have folks meet one another: get to know people who they wouldn't normally get to know and get to know what they don't know?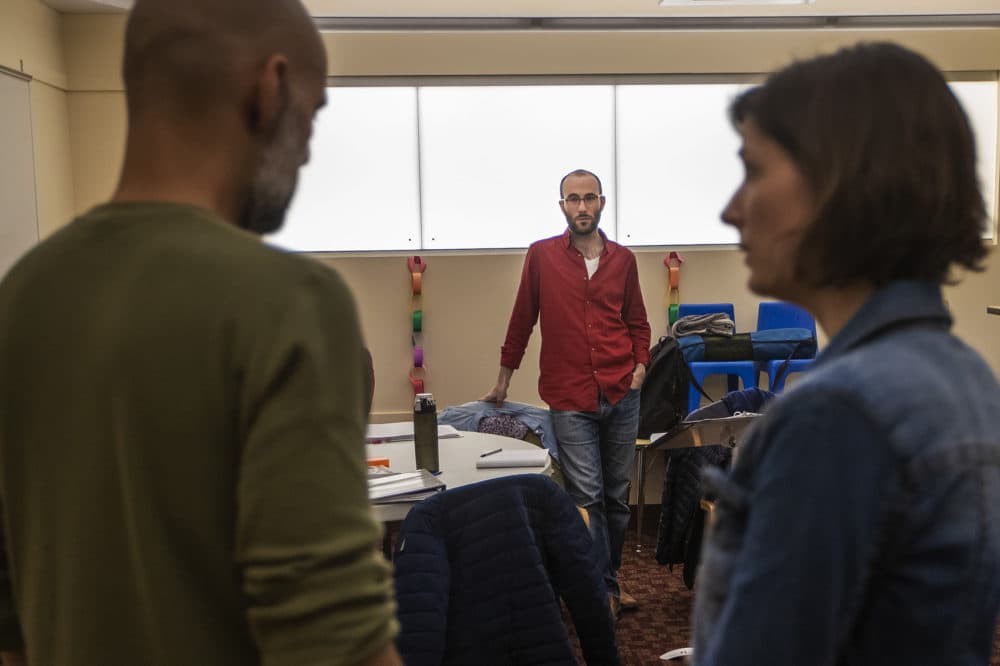 This article was originally published on April 26, 2019.
This segment aired on April 26, 2019.