Today's Weather: Another Damp And Cloudy Day
This article is more than 2 years old.
There were a few showers overnight. Between today and Saturday morning I'm not expecting much in the way of rainfall, although we also won't see much in the way of sunshine.
Saturday appears to be the best day of the upcoming weekend, with a lot of clouds and some periods of sunshine. Temperatures will reach the 60s, maybe near 70, if we get enough cloud clearing.
On Sunday, a stronger area of low pressure will pass south of New England. The timing and track of the system will determine just how much rain we see. If the storm comes close enough we might see some heavy rain Saturday night into Sunday, but there's also a chance that the storm stays far enough south that we have just clouds and lighter showers.
No matter what happens, there will be a strong sea breeze, so temperatures are going to be chilly, staying in the 50s.
Early next week, high pressure will build into the region and bring a blend of clouds, sunshine and milder temperatures. The cool weather of the past week has definitely slowed down the greening. It was very mild in the middle of April, but the cool weather has all but stopped the leaves from expanding so everything is taking on that lime green hue a bit longer than usual. As soon as we get temperatures back into the 60s things will start growing rapidly once again.
You can follow my updates here and on Twitter @growingwisdom.
---
Thursday: Lots of clouds, raw and chilly. A few morning showers. Then just a chance of showers. Highs in mid to upper 40s.
Thursday night: A few showers. Lows 40-45.
Friday: Some showers are possible. Highs 50-55.
Saturday: Chance of showers. Partial sunshine and milder. Highs 60-67.
Sunday: Chance of showers. Highs 55-60.
Monday: Sun and clouds. Highs in the 60s.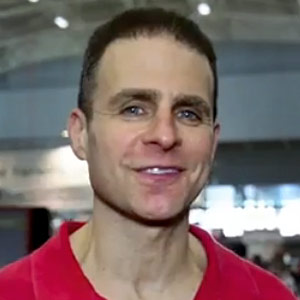 David Epstein Meteorologist
David Epstein is WBUR's meteorologist.