In Response To DAs' Lawsuit, ICE Asserts Authority To Make Arrests In Local Courts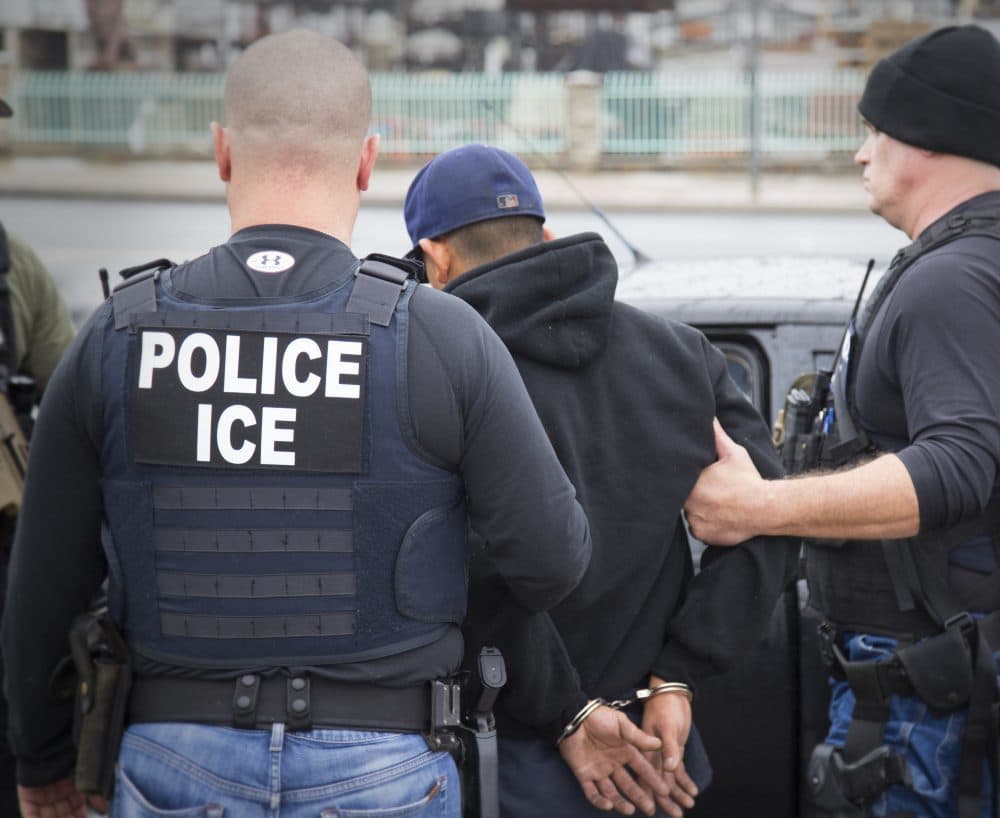 Federal officials say U.S. Immigration and Customs Enforcement has the authority to continue to arrest undocumented immigrants in Massachusetts courts, according to a motion filed in District Court on Monday.
The motion comes in opposition to a lawsuit, led by Suffolk District Attorney Rachael Rollins and Middlesex DA Marian Ryan, which seeks to bar federal immigration officials from making arrests in courthouses in the state.
Officials, including the Massachusetts U.S. attorney's office, say that goes beyond the scope of the county prosecutors' jurisdictions.
ICE says the suit's request for a preliminary injunction to temporarily block its officials from entering lower courts nationwide should be denied, insisting on its supremacy as a federal authority.
"Plaintiffs cannot assert any harm that outweighs the harm that the government suffers when it is unable to enforce the immigration laws," the motion says.
Beyond that, ICE says the lawsuit is asking the court "to engage in lawmaking," but it "lacks the power to do so." In order to keep ICE out of courts, it says federal policy would have to change.
A hearing on the motion for preliminary injunction is set for May 23.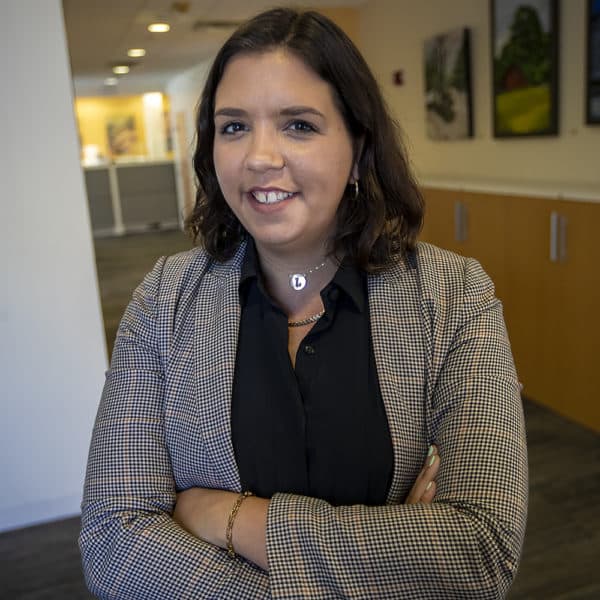 Laney Ruckstuhl Digital Producer
Laney Ruckstuhl is a freelance digital producer.