5 Things To Do This Weekend, From Sculpture Racing To LGBTQ Theater
This article is more than 3 years old.
Happy June! Here's what's on tap for this weekend, from gay shorts (of the theatrical kind) to a mermaid parade:
Thursday, May 30 - Sunday, June 2
As Pride month kicks off, the Open Theatre Project mounts its annual production of short theater pieces (think 10 minutes) featuring LGBTQ playwrights, directors and actors. Expect the vibes to be irreverent and fun.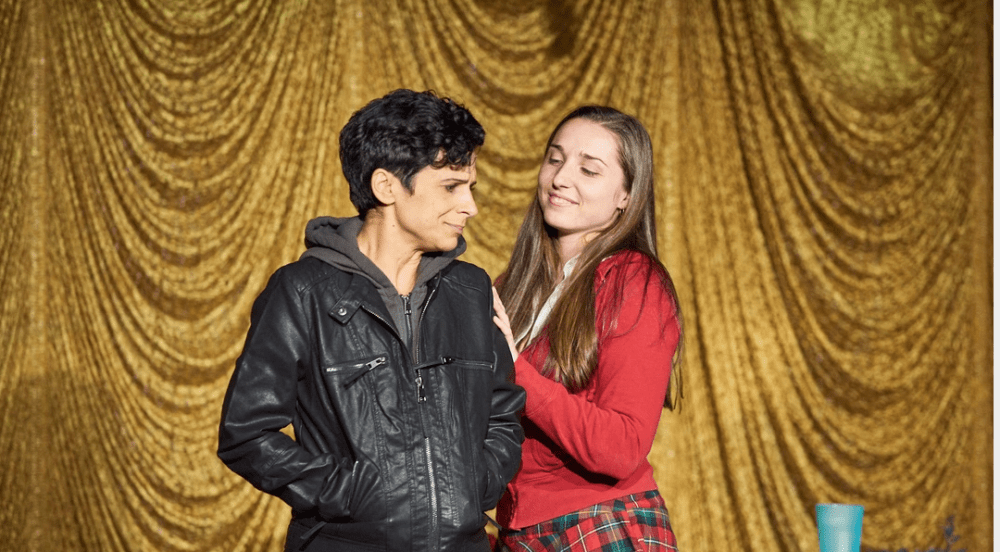 ---
Saturday, June 1
Only in Cambridge would an otherwise pretty standard local street festival featuring food and live music include things like a mermaid promenade and a sculpture race. This year, along with these two extremely whimsical happenings, the fest will feature a "climate action extravaganza" geared toward educating and involving the public in climate change activism and sustainable living. Also, you could learn to build a solar panel!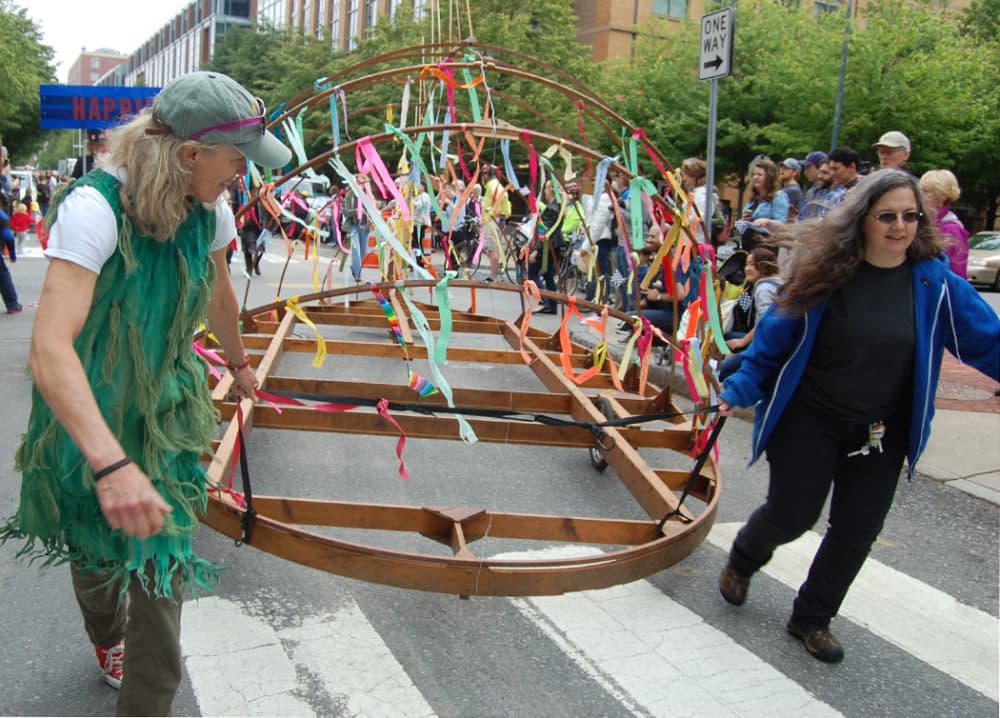 ---
On view
Cauleen Smith's new exhibition at MASS MoCA takes up a full floor of the massive old factory-building-turned-museum. The multidisciplinary artist and filmmaker presents an array of work, including a selection of intricately-crafted banners that originally debuted at the 2017 Whitney Biennial and a new film installation, called "Every Sunrise and Every Sunset All at Once," that invites us to imagine a more harmonious and environmentally healthy future. (If MASS MoCA is too far, check out Pamela Reynold's guide to visual arts exhibitions to check out this summer.)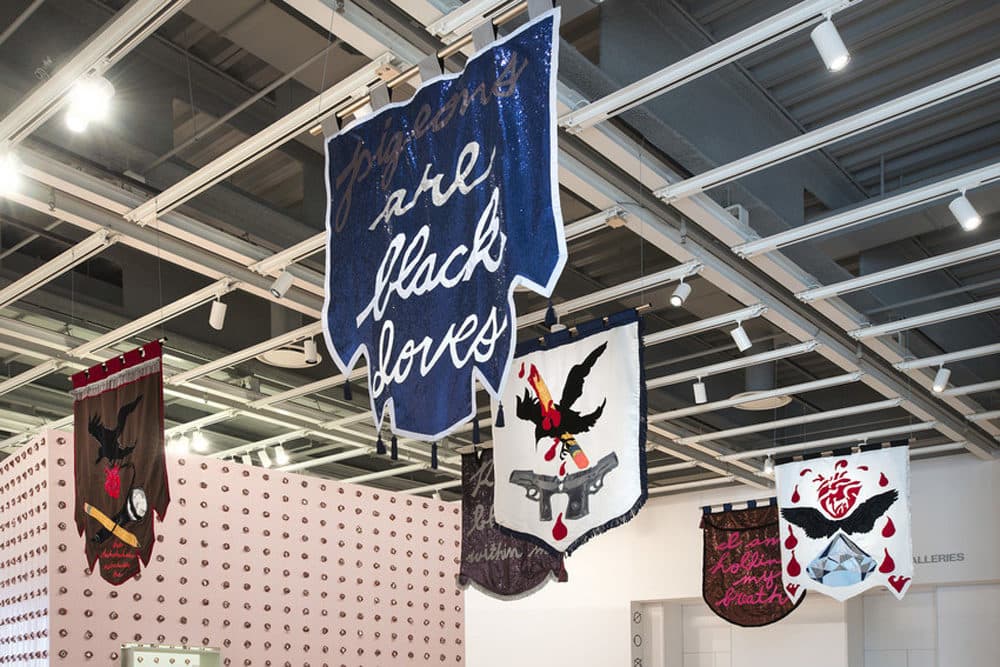 ---
Friday, May 31 - Sunday, June 2
Debra Granik may be the most brilliant filmmaker you've never heard of. Instrumental in jump-starting the careers of Jennifer Lawrence and Vera Farmiga, her films function as both suspenseful narratives and sensitive portraits of people living on the margins. In honor of the Boston Society of Film Critics naming Granik the first recipient of its Career Spotlight Award, The Brattle Theatre is screening all four of the Cambridge-born director's films. (Read more about the filmmaker from The ARTery's Erin Trahan.)
---
Sunday, June 2 - June 8
Castle of Our Skins, a concert and educational series showcasing the work of black composers and musicians, presents a week of programs exploring black masculinity and the fight for civil rights. Among other things, the series includes a community sing and a free screening of the documentary "I Am Not Your Negro," and culminates in a live performance featuring dance, spoken word and music by black male composers. (Read more about it from The ARTery's Jacquinn Sinclair.)