Today's Weather: Humidity Returns, Bringing Warmer Temps
The air the past couple of days has been incredibly dry, with dew points down in the 30s. You may have even noticed how blue the sky was.
But that changes today, as a warm front approaches that will move through much of the region, allowing a big change in the air mass. Dew points will rise into the 60s later today and continue that way through tomorrow evening. It will also be a significantly breezy day.
In addition to more humidity, temperatures will respond and get into the 70s both days.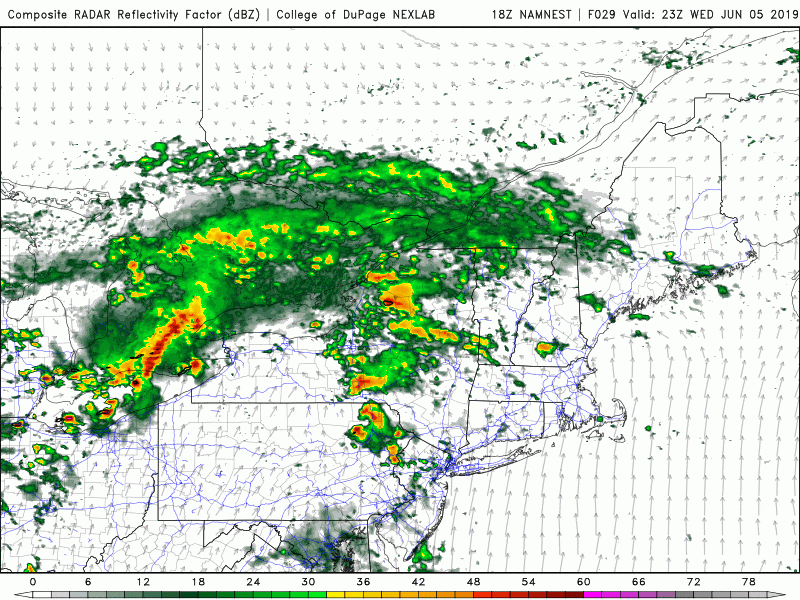 However, northeastern Massachusetts may stay on the cool side of the front this afternoon, with low clouds, fog and temperatures in the 50s. Warm fronts are tricky like that, as there can always be a small area just to the north of the boundary where it never really warms up.
If you're wondering about rain, there is the chance for a couple of showers today, but most of the day should be dry. We'll really have to wait until tonight for any significant showers or downpours. Some areas, especially south of Boston, may get over an inch of rain then.
Thursday continues humid, with the chance for a couple more showers as a cold front approaches. This front will move offshore Thursday night, setting us up for a string of nice days that will take us through the weekend.
If you have any big plans this weekend, the weather should fully cooperate with comfortably warm temperatures and low levels of humidity.
You can follow my updates here and on Twitter @growingwisdom
---
Wednesday: Mostly cloudy and seasonable. Look for a few showers, mainly north. Highs 70-75. It may remain in the 50s in Essex County. You will also notice the breeze all day.
Wednesday Night: Clouds and showers. A thunderstorm possible. Lows 61-66.
Thursday: Early showers then clouds with a shower. Highs 72-77.
Friday: Becoming partly sunny to mostly sunny. Highs in the upper 60s to mid 70s.
Saturday: Partly to mostly sunshine. Highs 72-76.
Sunday: Sunshine and clouds. Highs around 74.
Monday: Sunshine and clouds. Highs around 72.