Weekend Weather: Go Outside, It's Going To Be Sunny All Weekend
The next three days look absolutely fantastic with the ideal outdoor weather. We will barely see any clouds through Sunday and temperatures will be in the 70s to near 80; Sunday will be the warmest day.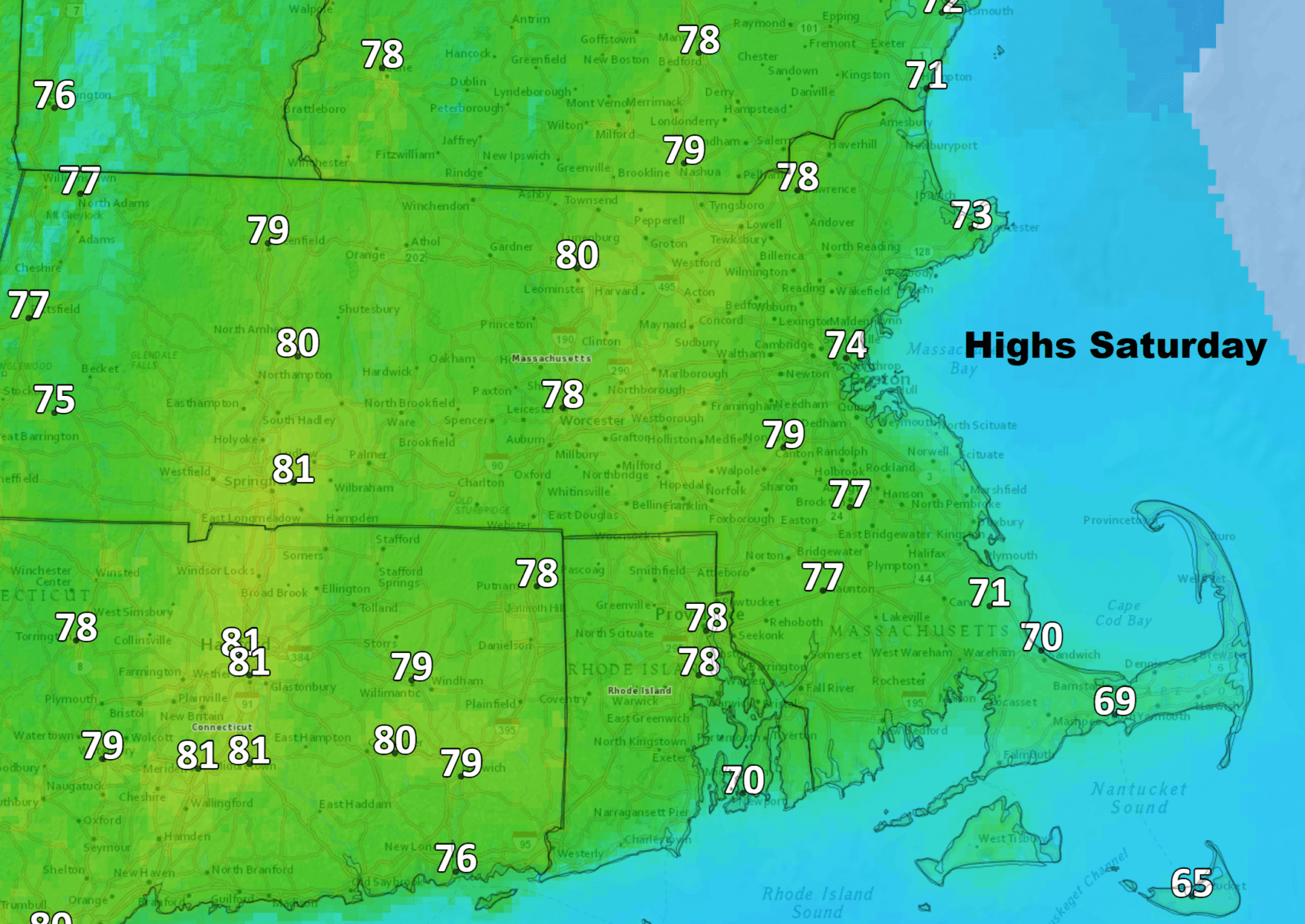 Sea breezes will keep east and south, making beaches cooler, but it's not going to be the type of weekend where it's cold at the beach. Remember, the sun is very strong in June. The strongest sun of the year occurs in just two weeks and the difference between what you experience this weekend and in two weeks is negligible. In other words, you can get burned really easily. In addition, the length of day is at its peak right now and we're only going to increase by a few minutes over the next couple of weeks.
If you're up early you can actually get out by 4:30 a.m. when it's light enough to walk around. In the evening it stays light till about 8:40 and that will increase by a few more minutes. The earliest sunrise of the year is only a week away. After June 14, it will start getting later in the morning.
One other note about this weekend: if you're headed to the beach the tides look high during the middle part of the afternoon. Check your local tide table for the exact time of high tide. Water temperatures are within a degree or two of 60 in most areas.
You can follow my updates here and on Twitter @growingwisdom
---
Friday: Mostly sunny. Highs in the mid-70s.
Friday Night: Clear and comfortable. Lows in the 50s to near 60 in Boston.
Saturday: Partly to mostly sunny. Highs 75-80. 66-75 Cape Cod/Cape Ann.
Sunday: Sunshine and clouds. Highs around 76-82. 66-75 Cape Cod/Cape Ann.
Monday: Sunshine and clouds. Highs around 75.
Tuesday: A few showers, muggy.