Today's Weather: Rapid Change As Morning Showers Turn To Sunshine, Clear Skies
It's a warm morning across the region with scattered showers and even the rumble of thunder in a few spots.
But today's weather will change rapidly as a cold front pushes the humidity and shower activity out to sea. You'll notice a big improvement this afternoon, as skies completely clear and we get lots of sunshine.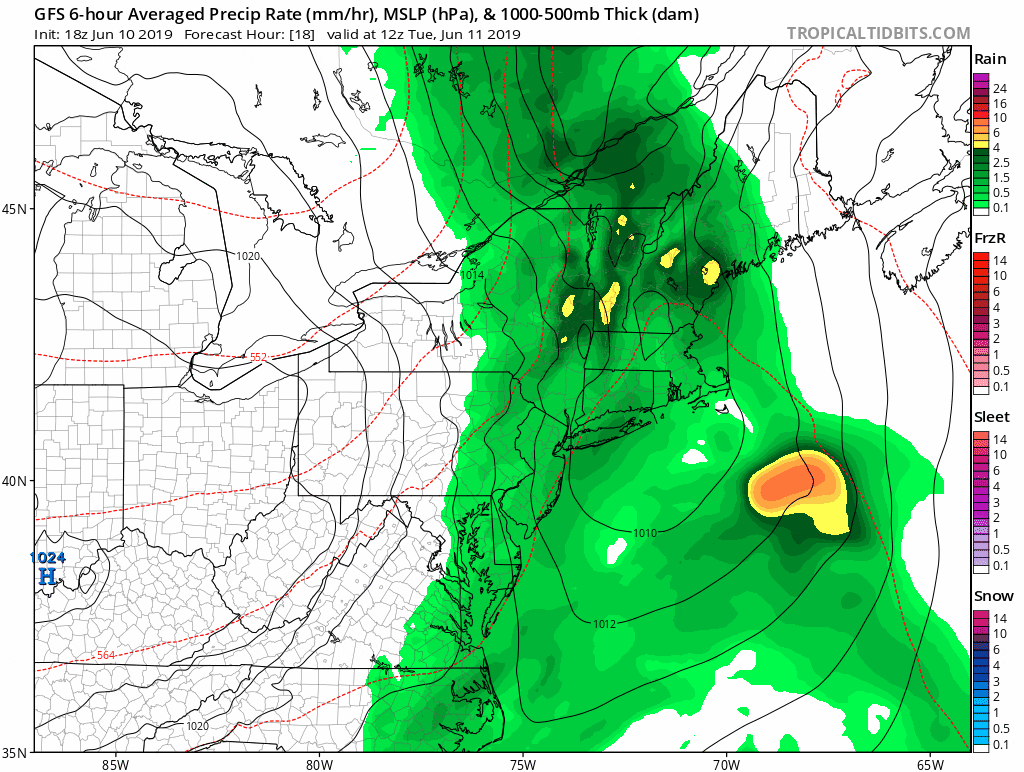 Overnight will be quite cool — nice weather for sleeping. Tomorrow is a fine day, similar to what we saw over the weekend with plenty of sunshine and temperatures in the 70s.
The most anomalous weather this week will come on Thursday, when temperatures stay in the 60s and we see scattered showers. Winds off the water will keep it quite chilly.
Friday and the weekend bring warmer temperatures with readings reaching back toward or even above 80 by Saturday. We'll have to watch to see whether an area of showers affects the second part of the weekend.
It's been a dry month so far and any rainfall today is quite welcome. Lawns and gardens are starting to become a bit parched, and if you have containers outside with flowers, you'll definitely need to continue to water them on a regular basis
You can follow my updates here and on Twitter @growingwisdom.
---
Tuesday: Muggy, morning showers. Highs in the mid-70s. Some downpours and thunder.
Tuesday Night: Clear and cool. Lows 48-55.
Wednesday: Generally seasonable. Highs in the mid-70s.
Thursday: Showers return. Highs 67-74.
Friday: Becoming partly sunny. Highs in the upper 60s to mid-70s.
Saturday: Partly to mostly sunny. Highs 72-76.
Sunday: Sunshine and clouds. A chance of showers. Highs around 76.