Today's Weather: Nicest Day Of The Work Week Is Likely Today
Today is one of the better days in the forecast this week. There won't be any chance of rain and there's plenty of sunshine. Temperatures this afternoon will reach into the 70s and lower 80s, along with comfortable levels of humidity.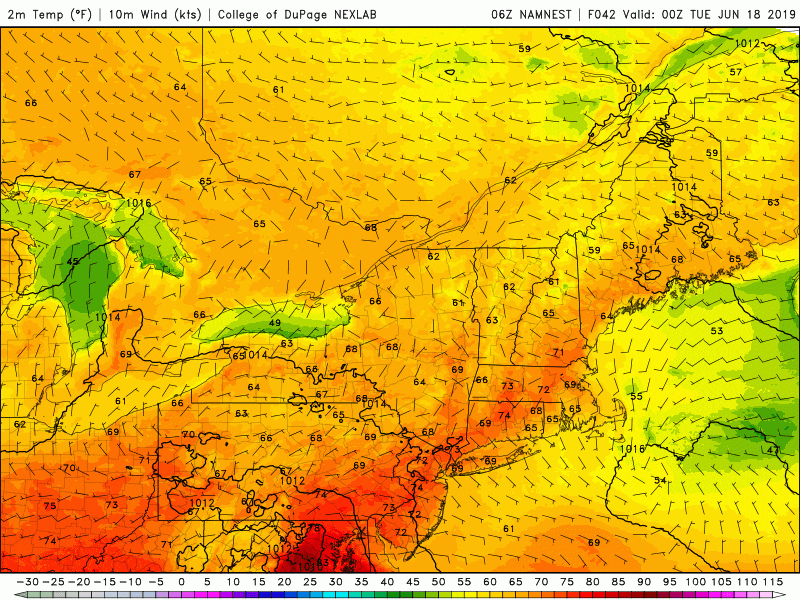 The forecast challenge this week will be on the timing of additional rain. Unseasonably cool air to the north and warm summer air to the south will clash all week long close to New England. Small areas of low pressure will move along this boundary throughout the week. One such area will cross on Tuesday, and another late Thursday or Friday. The exact track and positioning of these systems will determine just how much rainfall your area sees. It may be that one or both of these stay south of Boston or we end up with more significant rain.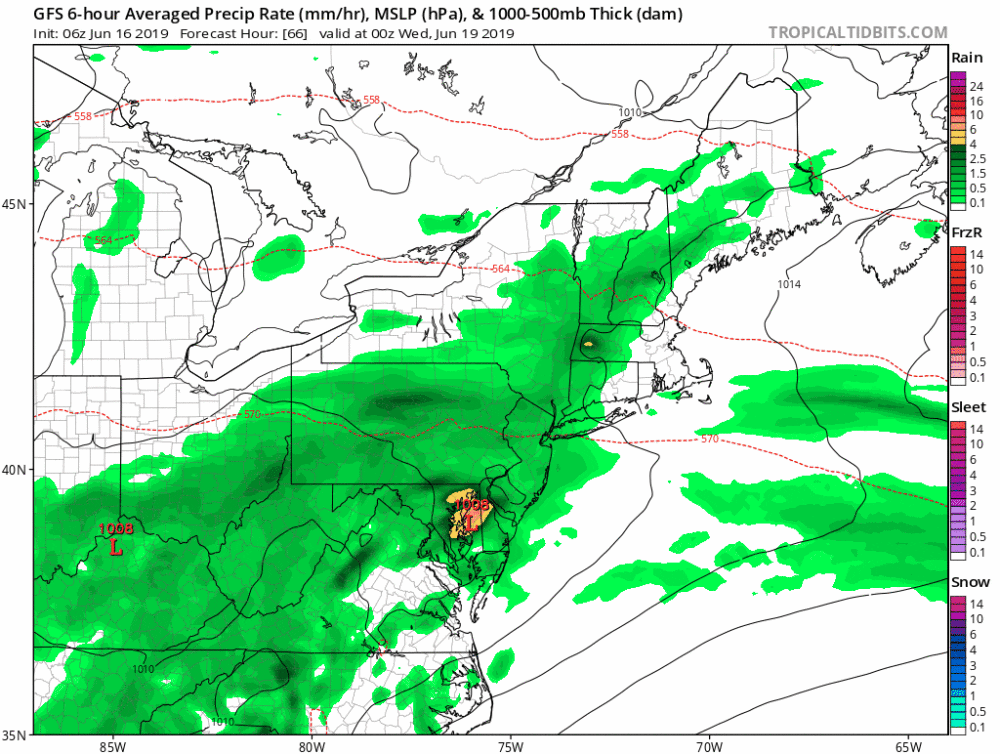 Presently, Friday's weather system looks like the wettest. Since we will generally be on the cooler side of the boundary, I expect temperatures to remain in the 70s this week with the exception of this afternoon, when many inland areas hit 80.
In terms of humidity, Tuesday and Friday look like the muggiest days. Until this boundary lifts far to the north, we won't see any prolonged heat. An early look at the weekend features dry weather and seasonably warm temperatures.
Astronomical summer begins this weekend. This of course means the amount of daylight starts decreasing. Don't fret, we only lose a few seconds a day to start.
You can follow my updates here and on Twitter @growingwisdom.
---
Monday: Generally sunny and warm. Highs 75-82.
Monday Night: Clouds return. Mild. Temps around 60.
Tuesday: A bit muggy. Showers possible, but not definite. Highs 70-75.
Wednesday: Clouds, some sun. Low chance of a shower. Highs 70-75.
Thursday: Clouds and sun. 70-75.
Friday: Showers. Highs 67-73.
Saturday: Partly to mostly sunny. Highs 72-76.
Sunday: Sunshine and clouds. Highs around 80.