Today's Weather: Few Showers Possible, More Rain On Its Way This Week
You may have seen showers in the forecast for most of this week, but the reality is that the bulk of those showers are going to stay south of New England until sometime Thursday night and Friday.
This isn't to say we couldn't see a shower today or an isolated one tomorrow, but it's really not until the end of the week that a weather system will almost guarantee us some rain.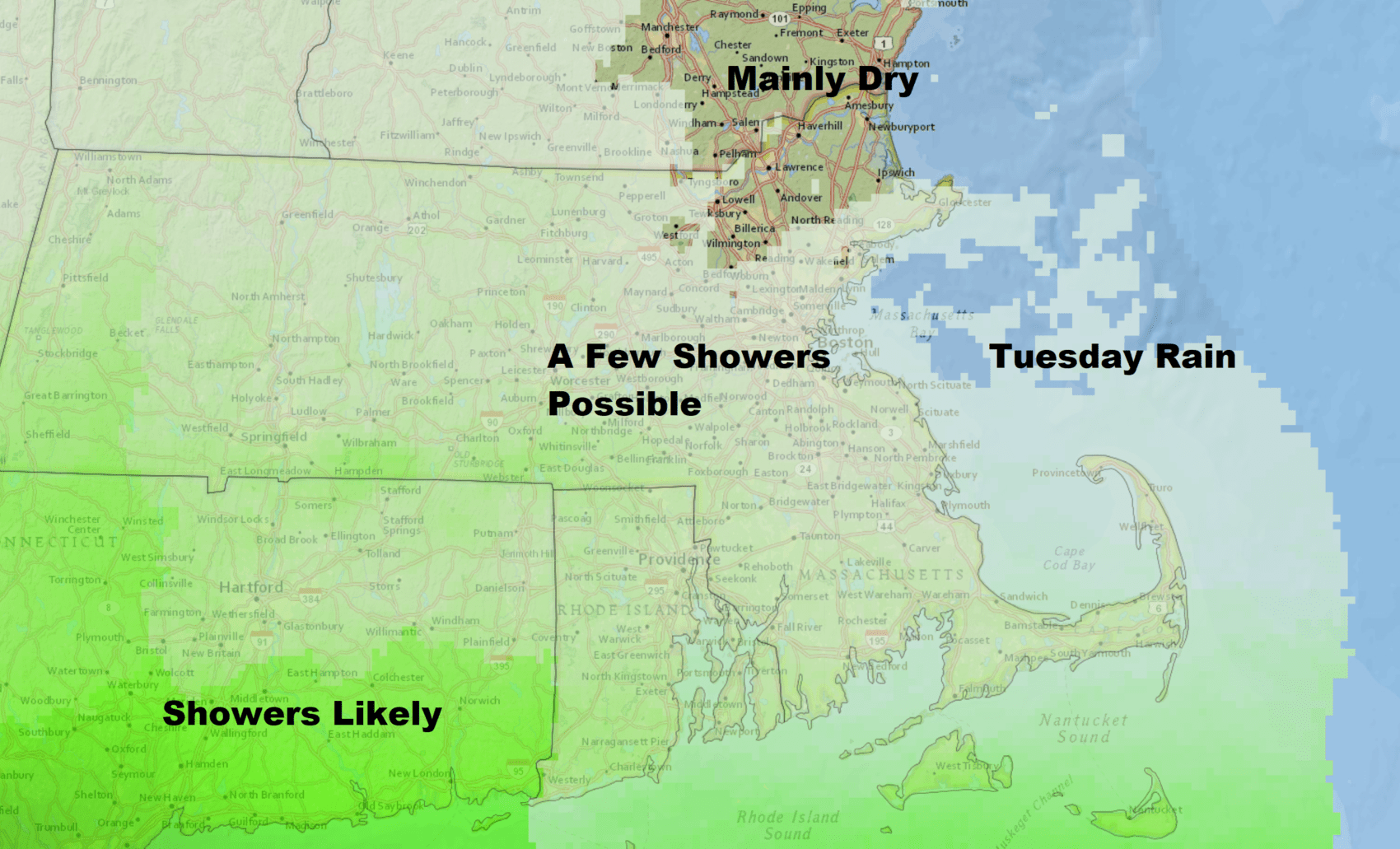 Temperatures will be running at seasonable levels through the end of the week. Dew points will be slightly elevated, meaning it's quite mild at night. We have passed the earliest sunrise of the year (June 14) but the latest sunset is still about nine days away (June 27), with the summer solstice coming this Friday.
We have yet to have a 90-degree day officially in Boston this year. Hopefully this will continue for some time.
The weekend is presently looking beautiful, with dry air and warm conditions. I'm expecting plenty of sunshine and it looks as though this will continue for both days, rather than what we saw last weekend when conditions were split day-to-day.
Thus far, the jet stream has been keeping a position favoring regular precipitation and a lack of heat. If this were to continue through the season, it would actually end up as a balanced summer, with beach days interspersed with enough rain, avoiding any drought conditions. Keep in mind we should make any conclusions about the upcoming two months based on what we've experienced so far. To remind you, last June was also quite typical before we ended up with one of the warmest Summers on record.
You can follow my updates here and on Twitter @growingwisdom.
---
Tuesday: A bit muggy. Showers possible mainly south, but not definite. Highs 70-75.
Tuesday Night: Clouds remain. Mild. Temps around 60.
Wednesday: Clouds, some sun. Low chance of a shower. Highs 70-75.
Thursday: Clouds and sun. Late day showers or at night. 70-75.
Friday: Showers and some morning downpours. Then just cloudy. Highs 67-73.
Saturday: Partly to mostly sunny. Highs 72-76.
Sunday: Sunshine and clouds. Highs around 80.