Forecast: Much Better Weather This Weekend
The last couple of days have been rather cloudy and humid, but our reward will be a nice weekend. We are actually below average for rainfall in June, but there hasn't been a lot of sunshine this week. Monday was the nice day this week, and since then, it really hasn't been very good. One of the things that upsets me more than the lack of sunshine is the fact that we miss enjoying the sun during the longest days of the year. Sunrise has been so gloomy all week.
As we head into this afternoon, this morning's rain showers will depart and I do expect some clearing by sunset. If you have evening plans we should be OK.
You'll notice the humidity dropping later this afternoon as a northwest flow of air resumes. No matter where you are in New England, the weather this weekend will cooperate. If you want to head to the beach you can expect tides to be high between about 3 and 5 in the afternoon. Check your local tide charts if you need to know exactly when it occurs.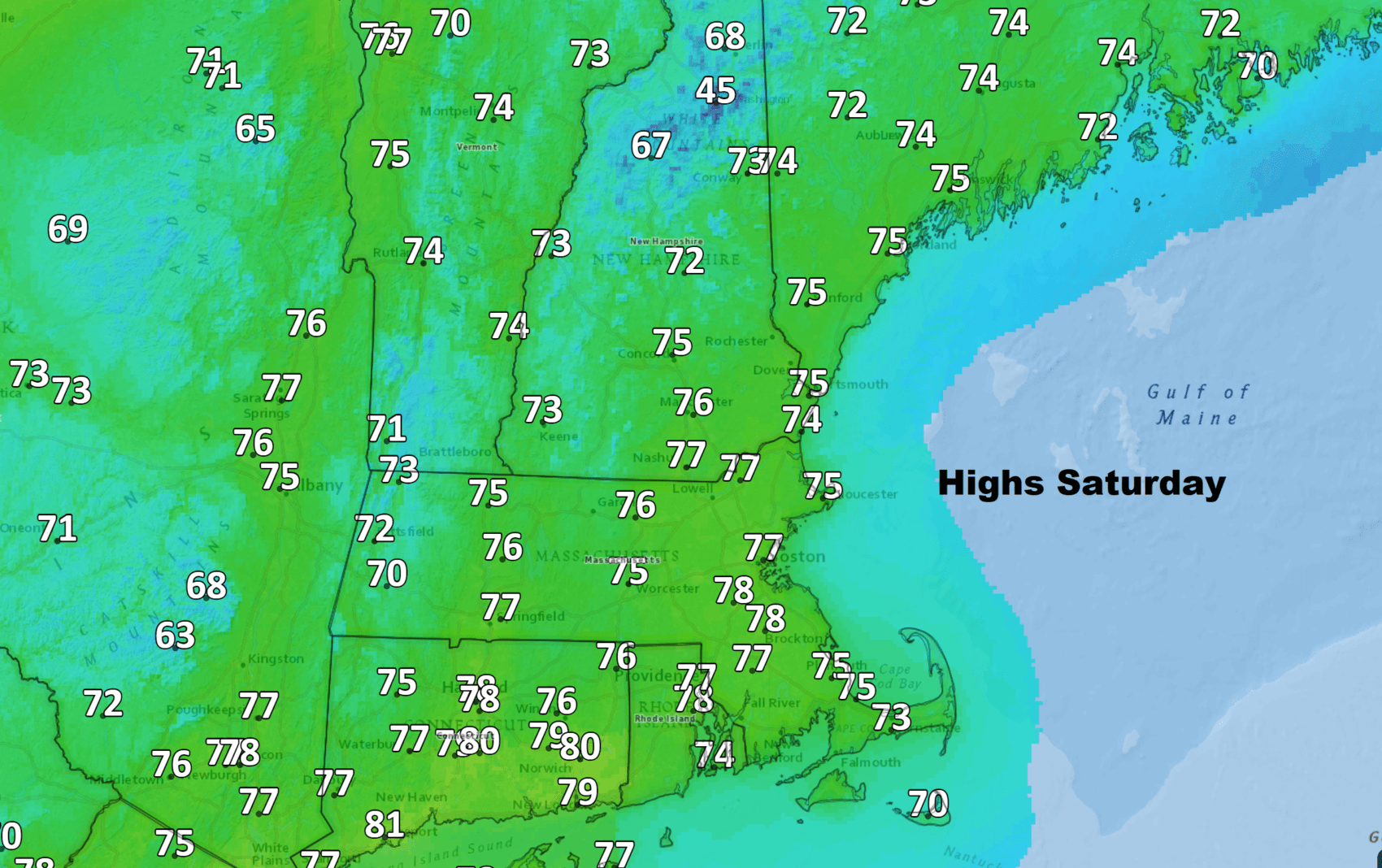 There's a slight risk of a shower in far northern New England tomorrow but generally we're looking at dry weather and plenty of sunshine. I can't rule out one of those showers making it into southern New England in the afternoon, but don't be shocked. if it does. There will be a bit of a breeze tomorrow afternoon which will, along with the dry air, make it feel slightly cool if you're not in the sun as readings will only be in the low 70s.
Sunday is my pick of the weekend if you want to head to the beach, as temperatures will get into the upper 70s and even lower 80s over inland areas. Have a great weekend.
You can follow my updates here and on Twitter @growingwisdom.
---
Friday: Showers and some early morning downpours. Then just cloudy with a small risk of a shower. Highs 67-73.
Friday Night: Clearing and cooler. Lows 55-60.
Saturday: Partly to mostly sunny. Highs 72-76. It will be breezy. Small risk of a pop-up shower in spite of all the sunshine.
Sunday: Sunshine and clouds. Highs around 83 inland and 77 at the coast.
Monday: Partly sunny. Highs 77-84.
Tuesday: Sun and clouds may shower. Highs 76-81.