Today's Weather: Warm Pattern Moves In, Making It Really Feel Like Summer
A frontal system pushed through the area overnight and now we're in a warm weather pattern that's going to last the rest of the week.
We've only seen eight days this year in which the temperature has reached 80 degrees or higher, but many in Massachusetts will now experience six in a row at that level. If you're wondering what is typical, the average is 14 days of 80-degree weather up to this point.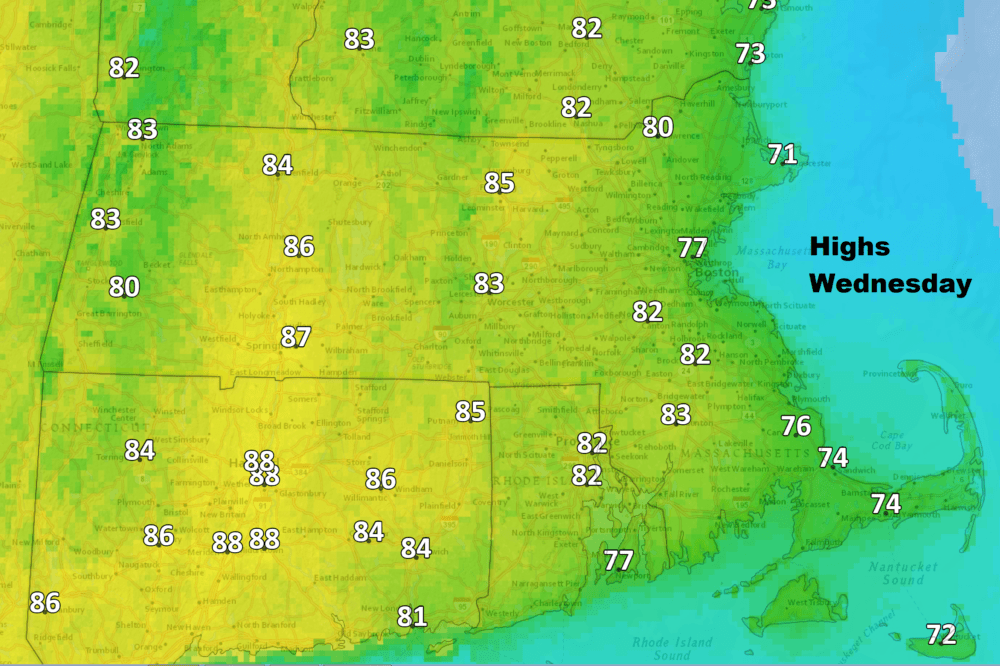 Of course, that average in New England is made up of extremes, with some years seeing many 80-degree days and others seeing fewer. I don't see much of a chance of precipitation today, although there is the isolated risk of a shower.
Look for a pair of really good beach days coming up Thursday and Friday with temperatures in the 80s — and on the Cape and Islands, 70s to low 80s.
The weekend forecast is a bit questionable. There's going to be the chance of showers and maybe a thunderstorm at some point Saturday night or Sunday. Presently, Saturday is my pick of the weekend. The challenge with the forecast will be where any showers may form. Northern New England is likely to see the bulk of any rainfall.
This pattern will keep any prolonged heat and oppressive humidity from setting up shop here. Until the atmospheric block that established itself this spring over Greenland truly relaxes, a summer of extremes just won't materialize.
You can follow my updates here and on Twitter @growingwisdom.
---
Wednesday: Clouds, some sun. Low chance of a shower early. Highs 78-82. Muggy.
Wednesday Night: A few showers and storms the first part of the night. Warm and muggy. Lows 63-68.
Thursday: Clouds and sun. Noticeable humidity. Warm. Highs 82-88; 76-82 on Cape Cod.
Friday: Sunny and warm. Highs in the mid- to upper 80s. Cooler 70s on Cape/Islands.
Saturday: Partly to mostly sunny. Humid still, but perhaps drier at night. 85-90. Cooler Cape/Islands
Sunday: Sunshine and clouds. Showers possible. Highs in the mid-70s.