Today's Weather: Hazy Sun And Warming Temperatures
If you can head to the beach at some point over the next several days, you should do it. We basically have great July vacation weather right through the weekend — with one exception: Friday.
I'll get to Friday in a minute, but before that, there will be a few small differences each day over the next week or so. The elements that will change day-to-day will be whether there is a sea breeze at certain local beaches and just how high the humidity becomes.
Additionally, temperatures may vary slightly, but you should plan on upper 80s to around 90. Dew points look to be in check through Wednesday night, but they'll get quite high by Thursday afternoon into Friday. It's going to feel uncomfortable along with showers, which will be brought into the area by a cold front.
We could see up to an inch of rain in a few locations, which would be welcomed after several days of dry weather.
If we do see significant rain Friday, it will definitely be great for the lawns. However, your containers of plants will need water before then. The very dry weather has probably given you some chapped lips the past couple of days and this will continue tomorrow.
Another interesting fact going on is if you look up and see some haze it is smoke from forest fires in Canada. This will tend to keep the sky from being a dark blue during the day today.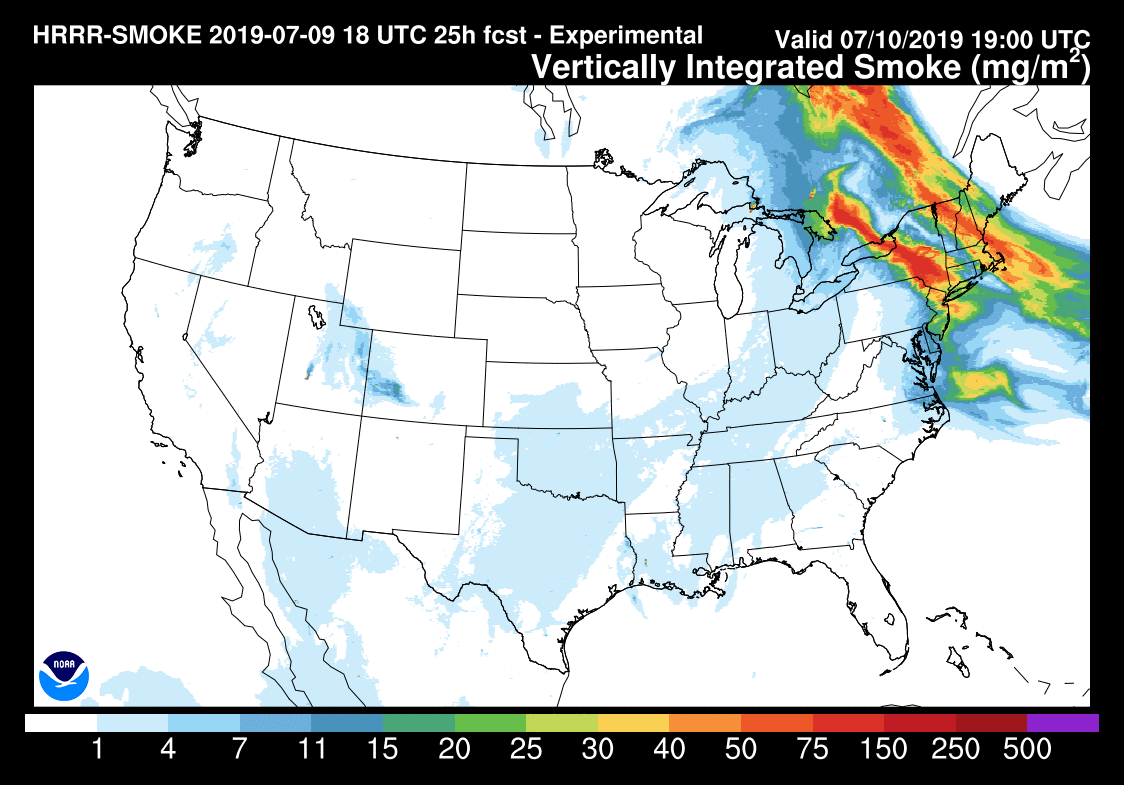 Looking further out, the heat does look to continue and could get quite intense during the middle and latter half of next week, so stay tuned for more details on that.
You can follow my updates here and on Twitter @growingwisdom.
---
Wednesday: Hazy sun and warm. Highs 85-90. 75-85 on Cape Cod.
Wednesday Night: Warmer and a bit more humid late. Lows 64-73.
Thursday: Sun and clouds, could be a shower in northern Mass. and into northern New England, but it will be brief if so. More humidity. Warm. Highs 83-91; 76-82 on Cape Cod.
Friday: Partly sunny, quite humid. Scattered showers and storms mainly the first part of the day. Highs 83-88; 77-82 on Cape Cod.
Saturday: Partly to mostly sunny. Highs 84-89; 79-84 on Cape Cod.
Sunday: Continued warmth, may shower. Highs in the 80s.
Monday: More warm weather with sunshine. Highs 83-87.
Tuesday: Sunny and warm.