Weekend Weather: Friday's Rain Clears Up For Weekend Sun
Showers and storms moved through the area late yesterday and overnight. Today we are looking at an improving, though slow, forecast. We have very humid air all over the region and most of the showers will be exiting by mid-morning. This afternoon there's still another risk for a couple of showers and a thunderstorm as a cold front pushes eastward. This is going to clear us out for the weekend.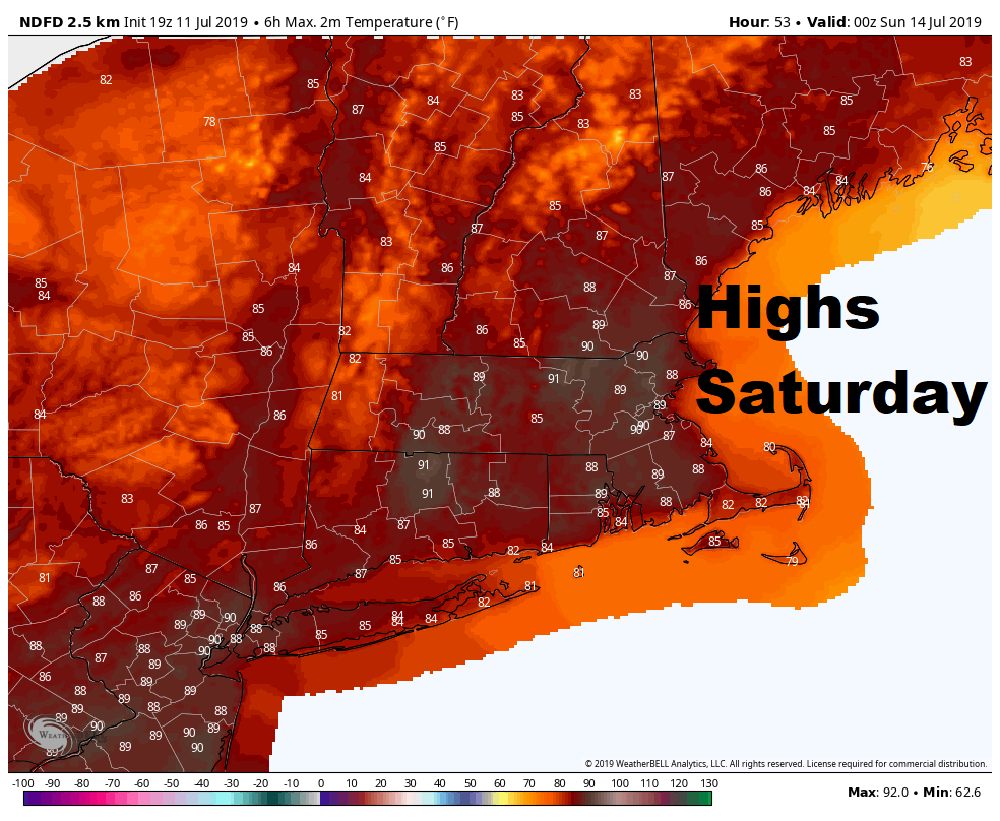 The forecast gets pretty simple from that point forward, with sunshine starting Saturday and likely continuing into the middle of next week. Humidity will remain in check Saturday, Sunday and Monday, with dew points sometimes going down into the 50s, which is quite comfortable for July. There's no chance of rain during this time. The next opportunity for showers after today will come sometime on Thursday or Friday of next week.
If you are headed to the beach this weekend, you can expect a high tide early in the morning, which puts a low tide during the middle part of the afternoon.
All eyes will be on Barry during the next couple of days as this tropical storm moves closer to the Gulf Coast and makes landfall at some point early tomorrow. The slow nature of the system will bring copious amounts of rainfall on the order of one to two feet and this can create catastrophic flooding in areas already saturated with plenty of rain from the spring. These slow moving systems are the worst because, even though they may not be categorized as very strong, the amount of rainfall is devastating.
Eventually next week, some of this moisture could be captured and propelled into New England — weakened, but enough to create some downpours. We'll just have to wait and see what the upper-level flow ends up doing.
You can follow my updates here and on Twitter @growingwisdom.
---
Friday: Morning showers and storms, then some sunny breaks, quite humid. Scattered showers and storms in the afternoon. Highs 83-88; 77-82 on Cape Cod.
Friday Night: Clearing and turning drier. Lows 63-69.
Saturday: Partly to mostly sunny. Highs 84-91; 79-84 on Cape Cod.
Sunday: Continued warmth, may shower northern mountains. Highs in the 80s.
Monday: More warm weather with sunshine. Highs 83-87.
Tuesday: Sunny and warm. Highs nearing 90 or slightly higher. Cooler Cape.