Today's Weather: Calm Follows The Storms
It was a wild day of weather across Cape Cod, as extensive damage occurred from a line of thunderstorms that became severe and produced a tornado. These storms actually started just south of Long Island with a waterspout in that area. From there, the storm moved northward, crossing places like Harwich, Chatham and Yarmouth before moving out to sea.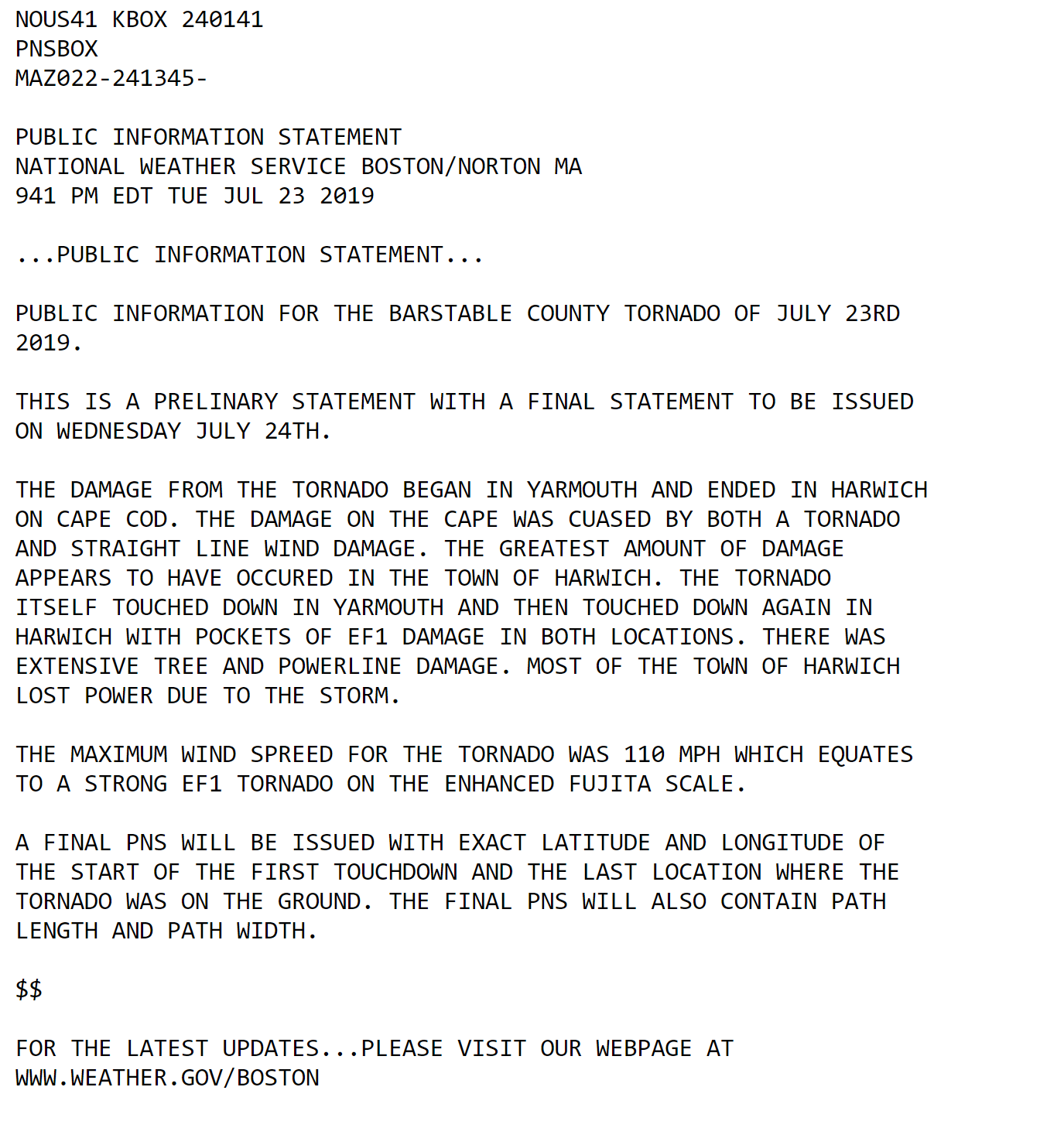 There are clouds across the area this morning, but they're going to move out and leave us with sunshine. As I look at the forecast beyond today, I just see sunshine all the way until at least next Monday.
This is going to turn out to be an incredible stretch of weather. I do expect temperatures to increase eventually, ending up at 85 to 90 degrees for much of the weekend. However, the humidity will not become oppressive and the heat — although certainly uncomfortable for some of you — will be much more manageable than what we experienced last weekend.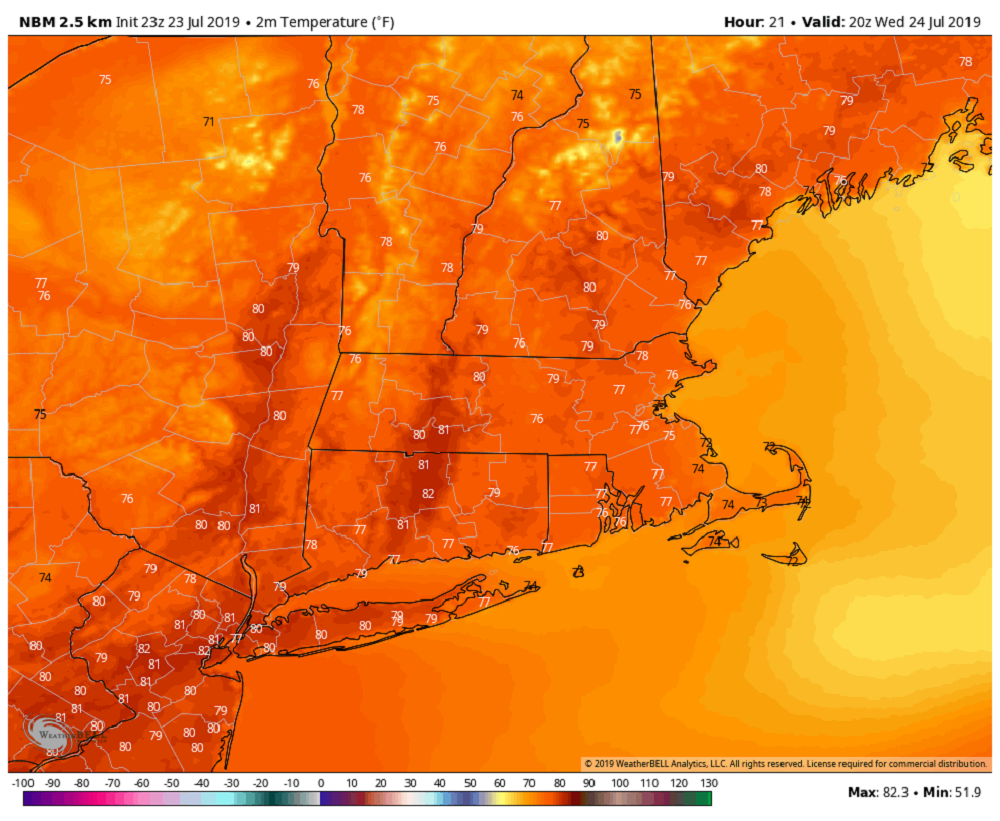 We've been very fortunate this summer, in that we have had dry stretches end with significant rainfall. This has prevented any sort of drought conditions from manifesting and most of the plant material is thriving. Just remember to water those containers, as they dry out very quickly.
You can follow my updates here and on Twitter @growingwisdom.
---
Wednesday: Clouds early, then becoming sunny and pleasant. Highs in the mid- to upper 70s.
Wednesday night: Mainly clear. Lows 61-66.
Thursday: Continued sunny and warm. Highs 79-84.
Friday: More humid and very warm. Sunshine and clouds. Highs 81-86.
Saturday: Sunshine and some clouds. Highs in the mid-80s.
Sunday: Continued summer pattern. Highs in the upper 80s.