Weekend Weather: Head To The Beach
The weather looks beautiful for the upcoming weekend, with plenty of sunshine and warm temperatures. Readings will be in the 80s for Friday and will be a little bit cooler on Saturday with a sea breeze.
All in all, there's really not much to talk about, with sunshine continuing on Sunday and readings once again 85 to 90 over inland areas; cooler along the south coast beaches.
You'll notice the humidity ticking up and by the time we get to the end of the weekend it will become a bit uncomfortable, especially at night, when readings will not fall below 70 in Boston.
If you take a look at the weather map below you'll notice a big blue H right around the eastern part of the United States. This H represents an area of high pressure which is where the air is actually sinking. Sinking air tends to be warm and dry, and this is the reason for the nice weather.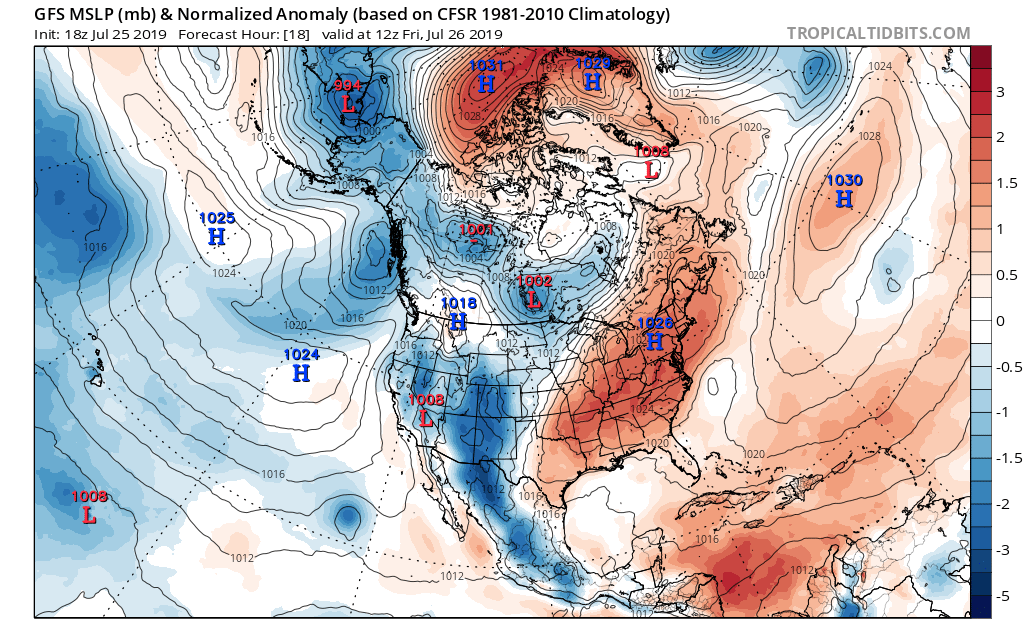 Next week, a final system will push the high out to sea and we will get a chance for showers.
You can follow my updates here and on Twitter @growingwisdom.
---
Friday: More humid and very warm. Sunshine and clouds. Highs 81-86.
Friday Night: Mainly clear. Lows 63-68.
Saturday: Sunshine and some clouds. Highs in the mid-80s, cooling to the 77-83 degree range in the afternoon.
Sunday: Continued summer pattern. Highs in the upper 80s.
Monday and Tuesday: Sunshine, more humid and very warm. Highs 85-90.