Today's Weather: Summer Warmth, Brief Break In Humidity
It's a beautiful Monday across the region, and this day is definitely the pick of the week. A cold front slipped south Sunday and has allowed drier air to temporarily invade the region. Dew points are in the 50s, and even some 40s, across New England.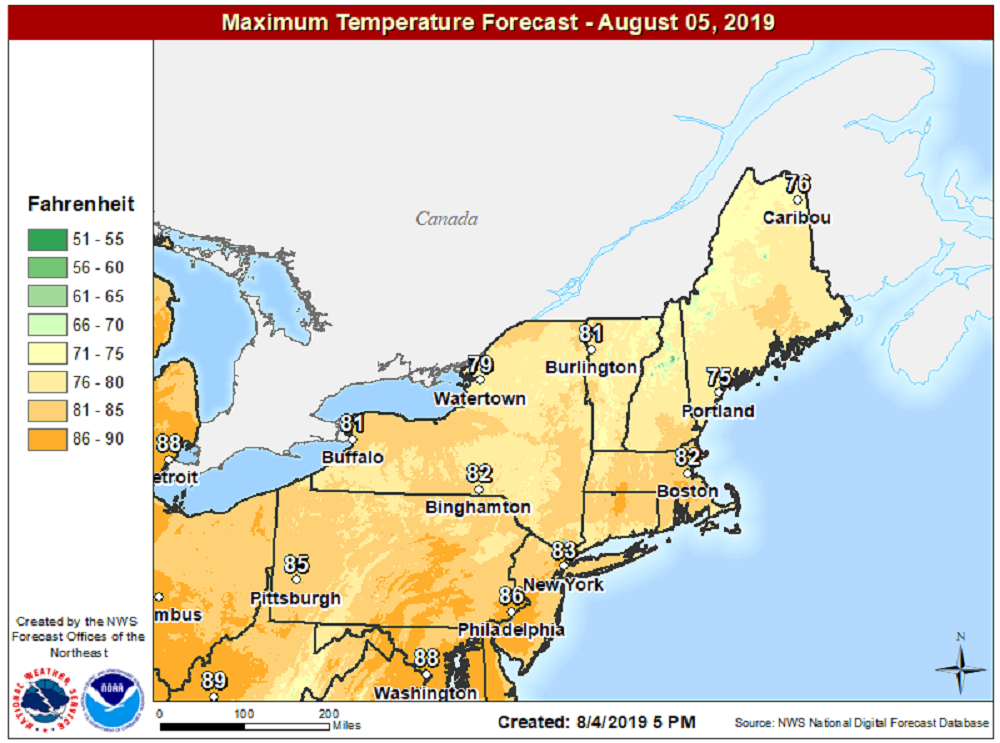 Starting Tuesday, humidity begins to increase, creating some instability in the atmosphere and bringing a chance of showers and storms. This will become stronger starting Tuesday night and into the middle of the week.
Depending on the timing of the showers, it could affect the Red Sox game Wednesday night. Some of these showers could become quite strong with tropical downpours. The timing and intensity of the storms will be better known early Wednesday morning.
The humidity levels were going to be quite high, and although tonight is probably still comfortable for most of us for sleeping, it's not going to be that way until sometime late this week or over the weekend. I don't expect any 90-degree readings but it may feel over 90 with the humidity in the afternoon Wednesday through perhaps Friday.
A frontal system will cross the region late this weekend, ushering in much drier air for later Friday and the weekend. I'll have a more definitive answer on the exact timing of this air later this week, but it does appear that we should have several days where temperatures may not even reach 80 degrees, which would be a welcome relief for many.
You can follow my updates here and on Twitter @growingwisdom.
____
Monday: More warm weather with sunshine. Low humidity. Highs 80-85.
Monday night: Mild. Mainly clear. Lows 60-65.
Tuesday: Warm and humid. Mainly sunny. Perhaps a shower or storm. Highs 81-85.
Wednesday: Humid with sunshine and some clouds. A shower or storm in a few towns. Mostly afternoon/night. Highs within a few degrees of 83. Cooler Cape.
Thursday: Humid, scattered showers and some sun. Highs in the mid-80s.
Friday: Early clouds, then sunshine. Warm and turning dry. Highs 80-86.
Saturday: Sunshine and some clouds. Highs in the upper 70s.
Sunday: Continued summer pattern. Highs within a few degrees of 80.