Today's Weather: Cloudy, Highs In The 80s
Monday was a beautiful day. We had warm temperatures and low levels of humidity. Temperatures today will be similar, but there will be more cloud cover and more humidity, especially as the day progresses.
I can't rule out a shower, but there's an 80% chance you don't see anything. The most likely spots for any wet weather seemed to be southeastern Massachusetts.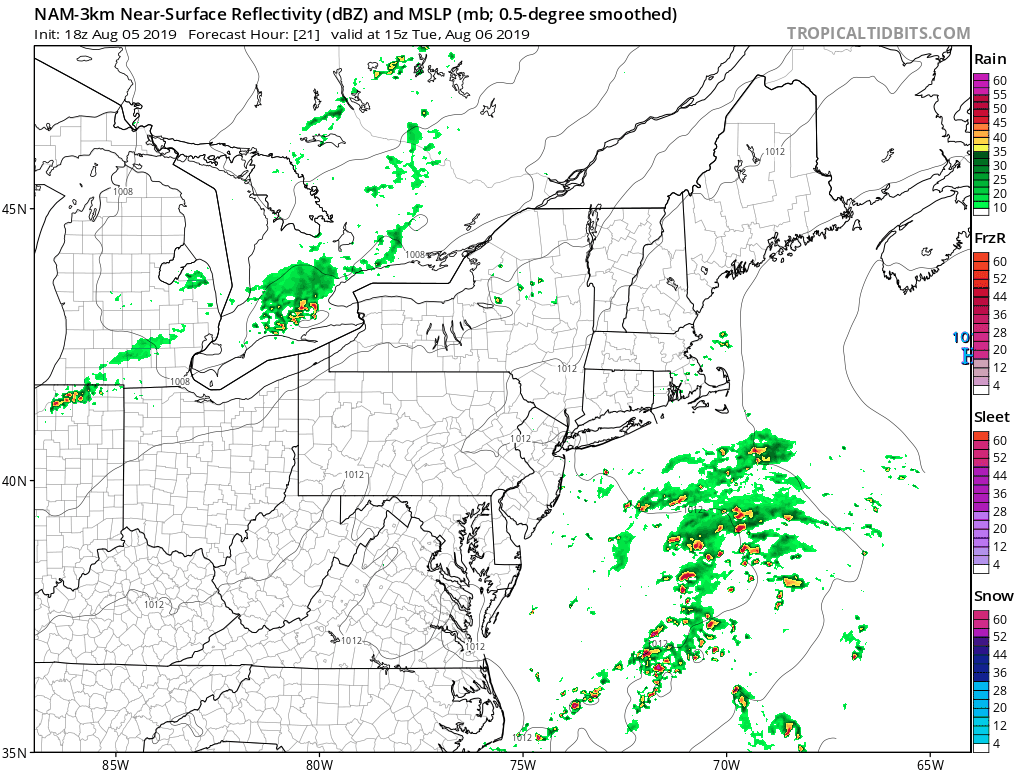 As we head for the overnight hours with the humidity, temperatures will remain in the 60s to near 70.
Tomorrow brings a little bit of a better chance for showers and even the rumble of thunder, since the air will be more humid. This humidity will last into Thursday, when there is also a chance for a few more showers.
A fairly strong cold front for August will come through and pass offshore by Friday morning. This will usher in drier and seasonable air for Friday and the weekend. This is going to be a three-day period where temperatures will be warm enough to enjoy summer activities and humidity will be low enough so that it's not very uncomfortable.
We are continuing to lose daylight over the next week. We will have our final days with a gap of 14 hours or more between sunrise and sunset. This is a good time to plant your fall crop of lettuce, radishes and other cold-hardy vegetables.
You can follow my updates here and on Twitter @growingwisdom.
____
Tuesday: Warm and humid. Partly sunny. Perhaps a shower or storm. Highs 81-85.
Tuesday night: Mild and muggy. Mainly clear. Lows 60-65.
Wednesday: Humid with sunshine and some clouds. A shower or storm in a few towns. Mostly afternoon/night. Highs within a few degrees of 83. Cooler Cape.
Thursday: Humid, scattered showers and some sun. Highs in the mid-80s.
Friday: Early clouds, then sunshine. Warm and turning dry. Highs 80-86.
Saturday: Sunshine and some clouds. Highs in the upper 70s.
Sunday: Continued summer pattern. Highs within a few degrees of 80.