Weekend Weather: Warm And Dry
That humidity which has been so high the past several days is finally starting to go down and will continue to fall throughout the day today and into the evening. We have reinforcing shots of drier air moving in from Canada and this is going to set up a wonderful weekend with plenty of sunshine, low humidity and comfortably warm temperatures.
This is the first weekend the sun will set before 8 p.m. since May and we are continuing to increase the rate at which we lose daylight. The angle of the sun is also getting lower each day. This isn't to bum you out — just a fact of August. As the shadows grow, we will have mornings where it will feel cool for an hour or two.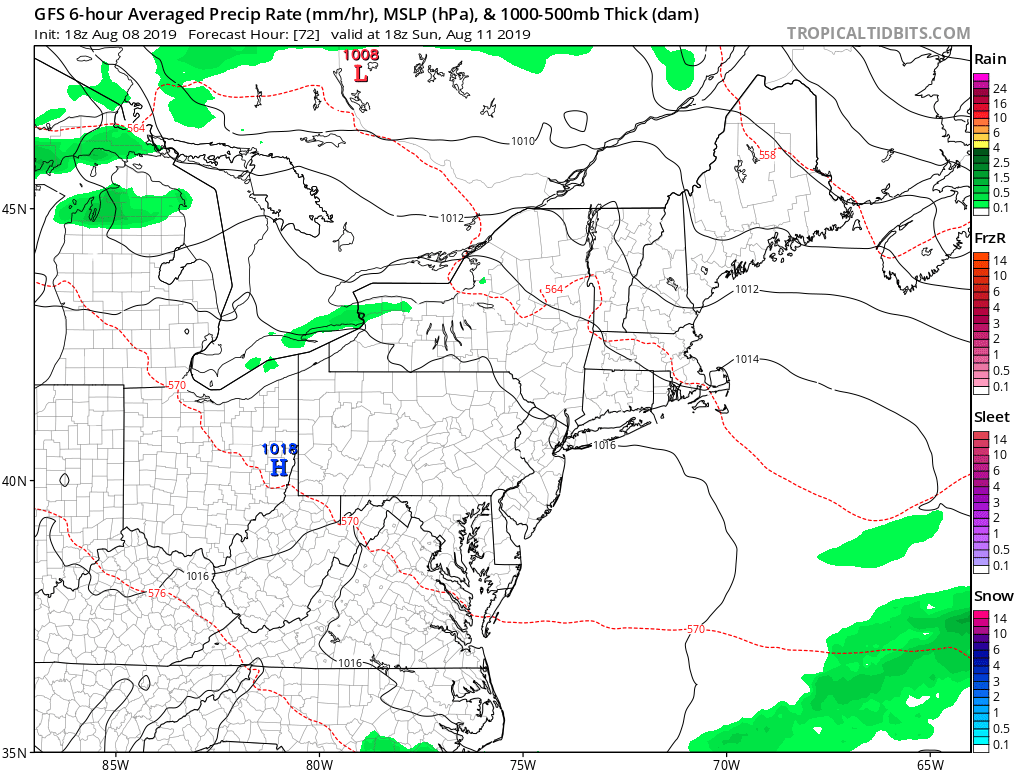 When you get up Sunday morning, there will be a touch of fall in the air just for a short period of time before temperatures quickly rebound. Even by 8 or 9 a.m., it's going to feel like summer once again.
The only chance of showers I see would be Saturday afternoon north and west of Boston and into northern New England's hills.
It turns warmer for Monday and Tuesday before another shot of cooler air moves in for the second half of next week.
You can follow my updates here and on Twitter @growingwisdom.
Friday: Early clouds, then sunshine. Warm and turning drier. Highs 80-86.
Friday night: Mainly clear and great for sleeping. Lows 59-65.
Saturday: Sunshine and some clouds. A shower or storm is possible in the midday, mainly north and west of Boston. Highs in the upper 70s.
Sunday: Continued summer pattern. Highs within a few degrees of 80.
Monday: Sunshine and warm. Highs 80-85.
Tuesday: Partly sunny, afternoon shower possible. Highs 81-86.