Dems Want Answers On Medical Deferrals And May Use Subpoenas To Get Them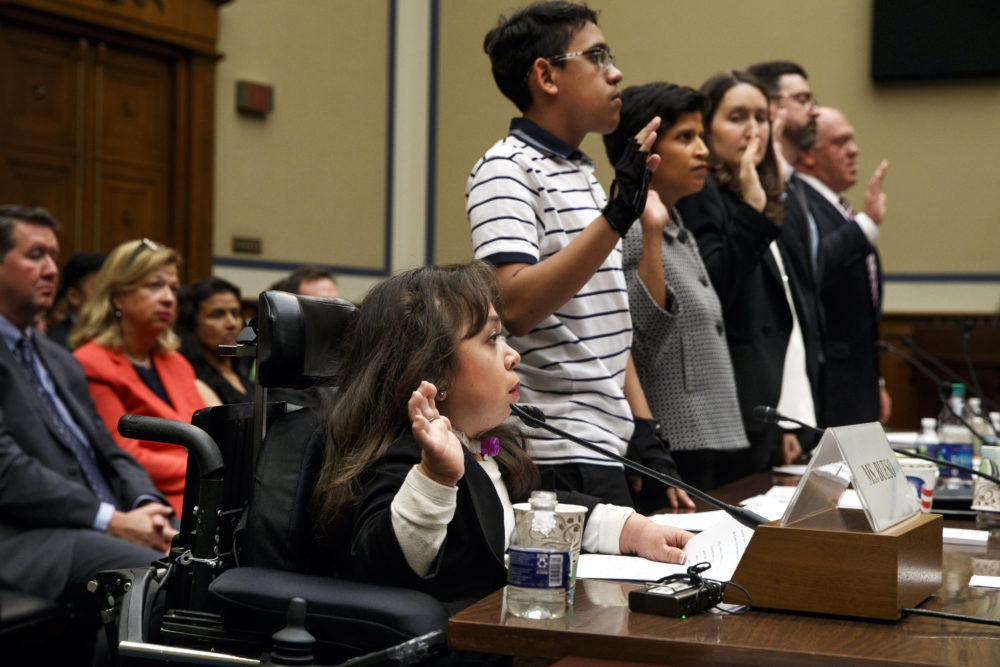 Editor's Note: This is our weekly politics newsletter, Boston to The Beltway. Get it in your inbox here.
---
Congress is back, immigration officials are mum, Democratic 2020 hopefuls are ready to rumble, and endorsements are flying for a race that isn't even a race yet...

Democrats May Flex Subpoena Power Over Medical Deferred Action

There are still few answers from federal immigration officials about the sudden halt on medical immigration deferments, angering House Oversight Committee members at a subcommittee hearing yesterday. They say subpoenas may follow by Friday if they don't get answers to their questions: Was the change pushed by the White House? Is it permanent? How many people have been affected?

Officials claim that ongoing litigation prevented them from discussing the issue — and that rankled Rep. Ayanna Pressley. She called for yesterday's hearing after some of her constituents — including 16-year-old Jeffrey Sanchez, who testified yesterday — received the letters that their deferred action status would end. Pressley said she was grateful committee member Rep. Alexandria Ocasio-Cortez (D-N.Y.) put the issue of subpoenas "on the table."

"It's just nothing less than pure cowardice," Pressley told me after the hearing.
The hearing got tense at times.
"For the questions you've not answered based on pending litigation, do you actually know the answer to those questions?"
Pressley asked Daniel Renaud, associate director of field operations at the U.S. Citizenship and Immigration Services. Renaud paused, then said: "I do not know the answers to some of your questions."
"They roll out these chaotic, life-threatening, family-separating, disruptive, xenophobic, bigoted policies, and then they won't come before this committee — which is here on behalf of the American people — to explain the origins, the rationale, to defend it," Pressley told me afterward.
You can find much more from WBUR's Shannon Dooling, who broke the story on the end of the program, and from me.
Lynch Seeks Answers On Russian Sanctions
The State Department has remained mum as to why it took more than eight months to impose a second round of sanctions against Russia for its use of chemical weapons — despite demands by Rep. Stephen Lynch for answers. Lynch, chairman of the House Oversight Subcommittee on National Security, sent two letters to Secretary of State Mike Pompeo calling for answers about the way the Trump administration administers the sanctions.
"Your Department has claimed on multiple occasions that 'we condemn in the strongest possible terms the use of chemical weapons anywhere, by anyone, under any circumstances,' " Lynch wrote in one letter. "These words ring hollow if they are not enforced through timely, meaningful sanctions and remedial action."
Lynch's letters were first reported by CNN, in a story that said State Department officials planned to respond to Lynch early this week. A spokeswoman for Lynch told me today he's still waiting.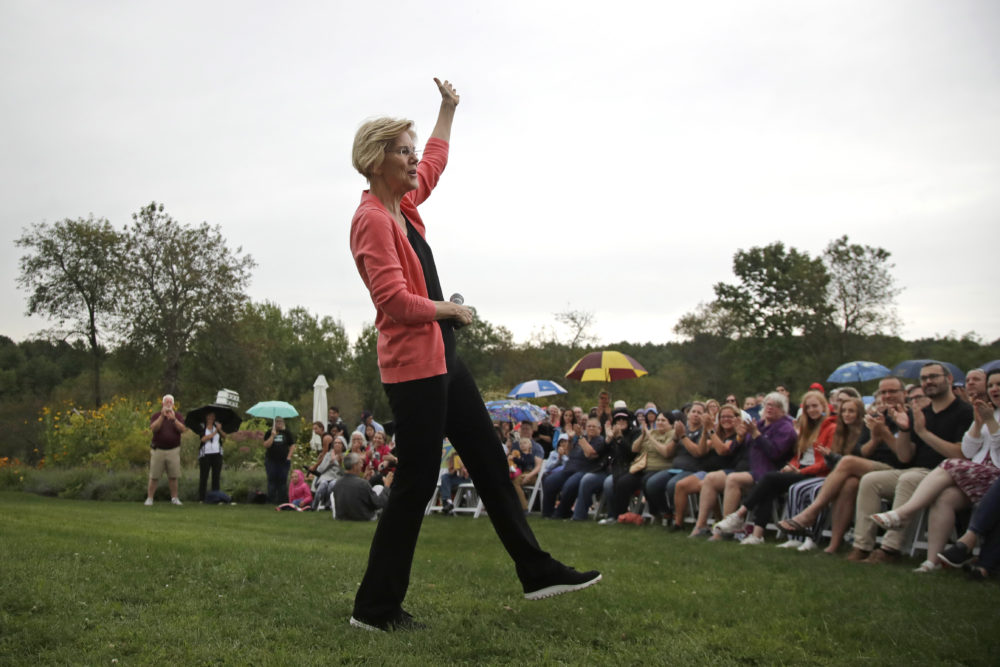 Warren Rides Momentum Into Debate
Sen. Elizabeth Warren will be center stage — along with former Vice President Joe Biden — during tonight's debate. But recent polling shows she's leading the field when it comes to momentum.
Not only is Warren tied with Biden atop a new Economist/YouGov poll at 26% each, but a third of Democratic primary voters expect her to win tonight's debate. Safe bet that Warren will speak tonight about her just-released plan to expand social security.
3 More Things:
-Taking Sides: The Senate primary showdown between Sen. Ed Markey and Rep. Joe Kennedy isn't even officially a thing yet, but Democrats on the Hill are already making their picks. Markey's got the backing of Nevada Sen. Catherine Cortez Masto, chair of the powerful Democratic Senatorial Campaign Committee. Kennedy got a nod from Arizona Sen. Kyrsten Sinema.
-Another big Hub endorsement: Boston City Council President Andrea Campbell is backing Calif. Sen. Kamala Harris for president, telling WBUR: "She is a daughter of immigrants. She was raised primarily by a single mother, a product of a historically black college and university, has been a public servant for decades, a product of busing and the negative effects of Jim Crow and segregation."
-Moulton: Democrats Still Won Despite McCready Loss: Rep. Seth Moulton's leadership PAC backed veteran Dan McCready, but even with that support he narrowly lost the closely-watched North Carolina 9th District's special congressional election on Tuesday. But Moulton thinks the contest is still a win for Democrats.
Republican Dan Bishop squeaked out a win in the race — which was seen as a bellwether for Democrats' ability to flip seats in traditionally red districts — despite Moulton stumping for McCready and his Serve America PAC pouring more than $235,000 into the race. President Trump campaigned for Bishop in the state Monday in the special election, which was called after allegations of voter fraud.
"This is a seat that shouldn't have even been competitive — Donald Trump won it by nearly 12 points," Moulton said in a statement. "Despite Republican attempts to literally steal this seat with ballot fraud, Dan didn't back down, and he made a safe Republican seat competitive."
---
Quote Of The Week
It seems like we're moving away from the rule of law, and we're moving into emotional law.

- Joe Romano, a Republican from Wilmington, Massachusetts, who supports Trump's immigration policies.
---
On My Radar
1. Dozens of current and former Liberty University officials say Jerry Fallwell Jr. "presides over a culture of self-dealing, directing university resources into projects and real estate deals in which his friends and family have stood to make personal financial gains."  (Politico Magazine)
2. The genius or the myth? Who is Brad Parscale, the man behind President Trump's reelection campaign?  (ProPublica and Texas Monthly)
3. On foreign policy, ousted National Security Advisor John Bolton focused on principles. President Trump focused on personalities. The two didn't mix. (AP)
---
Number Of The Week: 2,400
In Warren's new Social Security plan, benefits would immediately be increased by $200 a month — $2,400 a year — for every current and future Social Security beneficiary.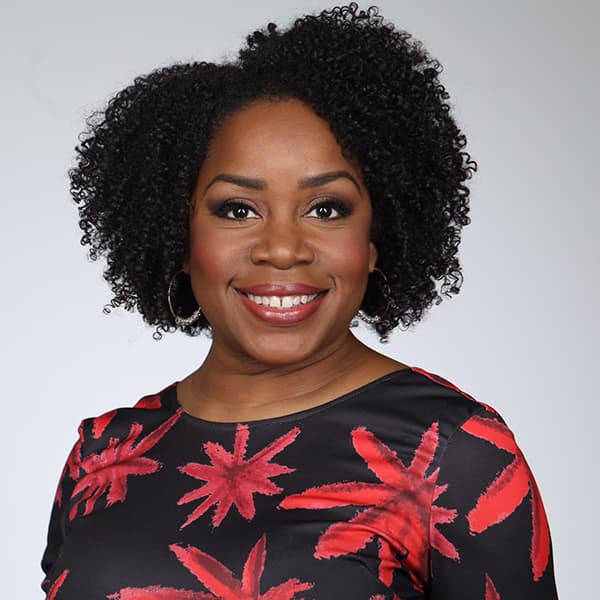 Kimberly Atkins Senior News Correspondent
Kimberly Atkins is a senior news correspondent for WBUR, covering national political news from Washington, D.C., with a New England focus.