The New England Patriots Remain Undefeated With A Win In Buffalo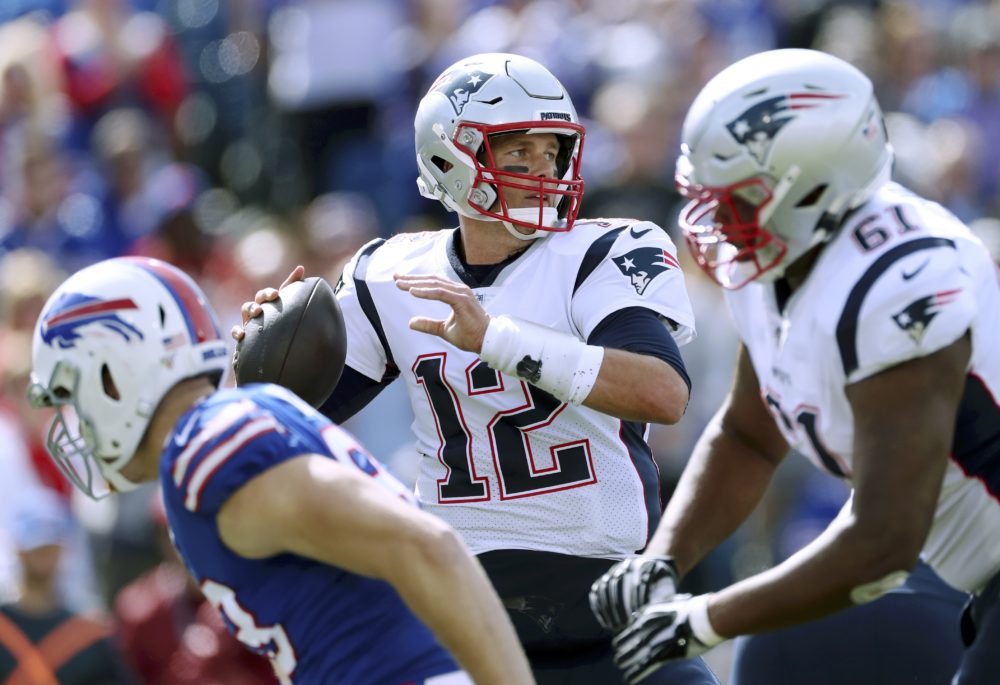 This article is more than 3 years old.
The New England Patriots held off Buffalo for a 16-10 win when Jamie Collins intercepted backup quarterback Matt Barkley with 1:25 remaining to hand the Bills their first loss of the season.
Barkley replaced injured Josh Allen and had host Buffalo at the New England 39 when he was hit by Kyle Van Noy and turned it over. That moved the Patriots to 4-0 on the season and dropped the Bills to 3-1.
Bills starting quarterback Josh Allen suffered an apparent concussion after being floored by a helmet-to-helmet hit from New England defensive back Jonathan Jones.
It happened in the opening minute of the fourth quarter when Allen scrambled out of the pocket facing third-and-7 at New England's 40. Jones lowered his helmet and hit Allen directly in the crown of his helmet while stopping him for a 7-yard gain. Allen lay face down on the field for several moments before hopping up on his own.
He was evaluated on the sideline before being ushered up the Bills tunnel.
The team did not have an update on Allen's status.
Jones was penalized for a personal foul.