Today's Weather: Temperatures Start To Feel Milder
High pressure will be in control of the weather here in Boston today, with a fair amount of sunshine and seasonal temperatures.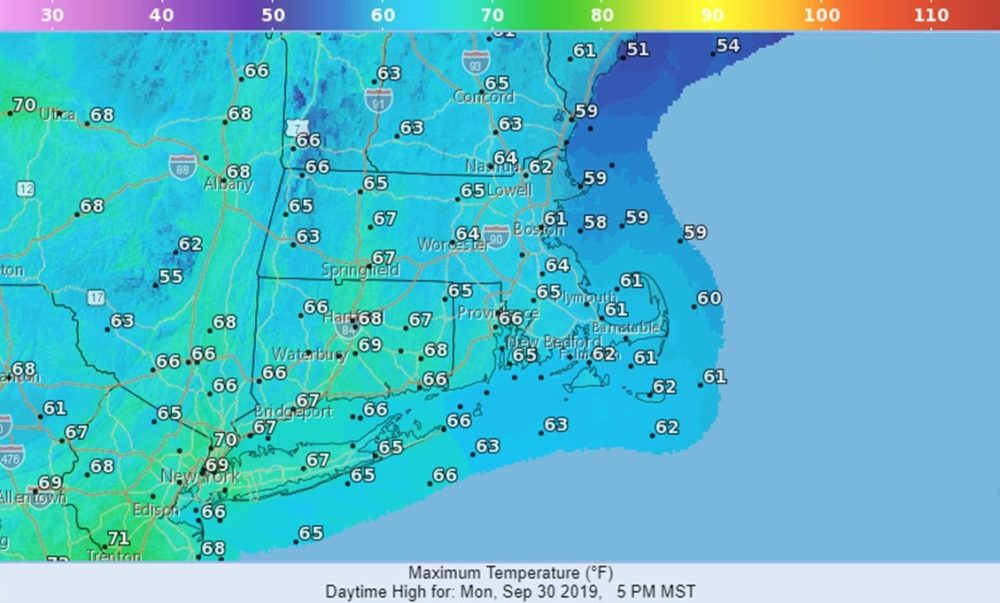 As the high moves east Tuesday, a warm front will pass through, sending temperatures into the 70s once again. There could be a scattered shower with the front, but for the most part it will remain dry.
The bubble of warmth will be short lived, however. A cold front will slice down from the north later Wednesday, bringing much cooler air and some showers. That front will stall south of the region Wednesday night, with a storm forming on the front Thursday as it passes south of New England Friday morning.
Expect periods of rain and chilly conditions for the end of the week. The jackets and rain gear will be a necessity. The long-range maps indicate improving weather next weekend with sunshine returning. For reference, the normal high for today is about 68 degrees with a normal low near 52.
Meteorologist: Dave Goldbaum for Dave Epstein
---
Monday: Sunshine with a few clouds mixing in. High 61.
Monday Night: Partly cloudy. Low 53.
Tuesday: Clouds, some sun, chance for a passing shower. Milder. High 74.
A better chance for showers Tuesday night.
Wednesday: Morning showers, then just mostly cloudy. High 74.
Thursday: Cloudy and chilly with periods of rain or drizzle. Highs mid-50s.
Friday: Showers ending, Mostly cloudy and breezy. High 55-60. Clearing at night.