Weekend Weather: Fall Chill Continues, With Frost Advisory Overnight
The weekend is upon us. It's looking really nice for tomorrow, and just OK for Sunday.
Before we get there, we all have to get through our Friday. It does appear we'll see clearing skies after morning showers depart the region. I expect temperatures to rebound toward the mid-50s, and even near 60 if we get enough sunshine this afternoon.
Tonight is a cold one. The first frost of the fall usually occurs in the colder valleys and isn't very widespread. I think the best chance for anyone to see a damaging frost would be across portions of interior Rhode Island, interior Worcester County and up through southern New Hampshire and Vermont. Within 15 or 20 miles of the coastline, there will be enough of a gradient that I don't expect there to be a problem with any frost.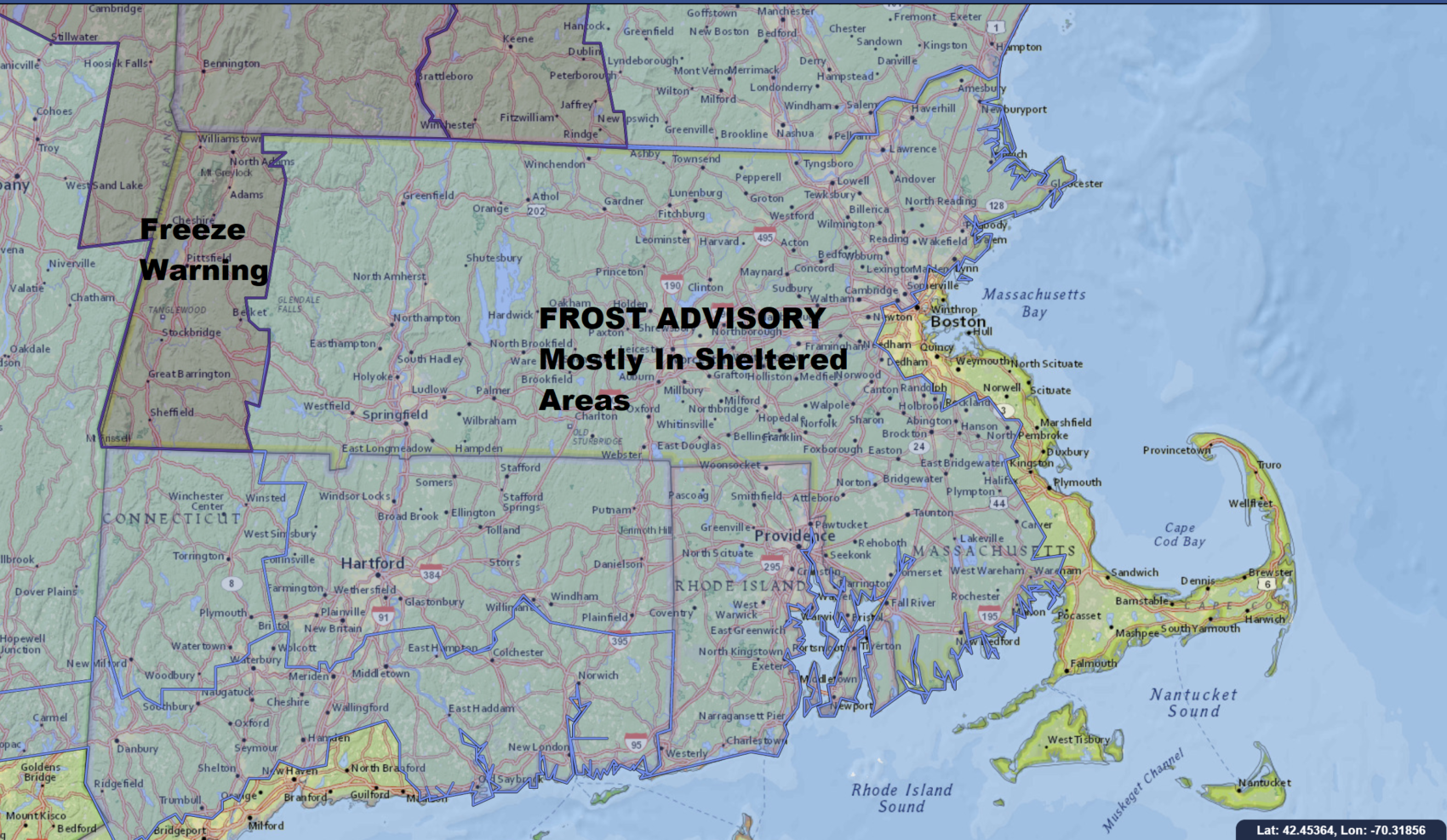 Tomorrow will be completely sunny. Temperatures rebound after the cool start getting towards 60 degrees in the afternoon. It's another clear — but not quite as chilly night — for Saturday.
On Sunday, the clouds roll back in as a weather system moves east. There may be some light sprinkles later in the afternoon Sunday, but there's a better chance for showers Monday into early Tuesday. It will be mild to start the week and then seasonably cool for the end.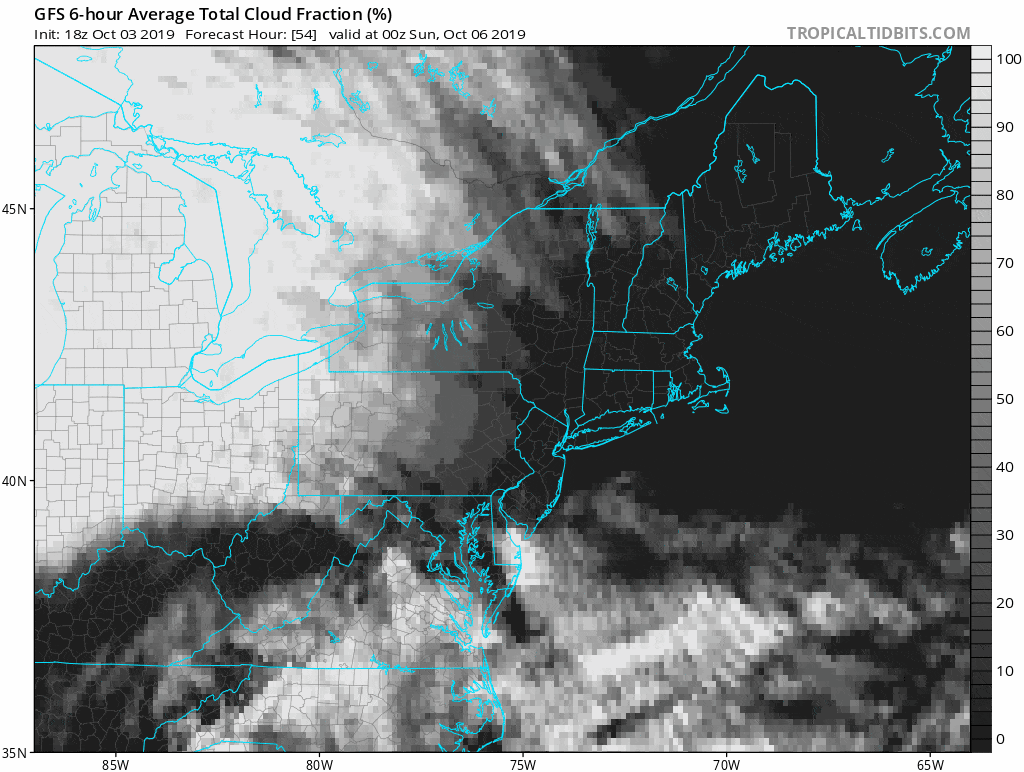 Fall foliage still has a ways to progress, but if you are hankering for great color, you'll need to head to far Northern New England.
You can follow my updates here and on Twitter @growingwisdom.
---
Friday: Clouds, early shower. Then, partly to mostly sunny. Highs just under 60.
Friday night: Mainly clear and cold. Lows 34-45. Warmest in Boston/Cape.
Saturday: Sunshine and seasonable. Highs approaching 60.
Sunday: Clouds increase. Highs within a few degrees of 67.
Monday: A period of showers. Nearing 70.
Tuesday: Partial sunshine. Low to mid 60s.