Pressley Spotlights Local Impact Of Trump Immigration Policies
Editor's Note: This is our weekly politics newsletter. Get it in your inbox here.
---
Capitol Hill may officially be in recess, but congressional lawmakers are busy pushing back against various plans by the Trump administration and an energy giant they say put Massachusetts residents in jeopardy.
Oh and yes, they're doing lots of campaigning. Here's the latest:
Pressley Spotlights Local Impact Of Trump DACA, Medical Deferral Policies
Rep. Ayanna Pressley on Wednesday gathered local participants of federal deferred immigration action programs to highlight the impact those programs, which the Trump administration has sought to scuttle, have on the Bay State.
As the U.S. Supreme Court readies to hear arguments on President Trump's attempt to end the Deferred Action for Childhood Arrivals program — which allowed immigrants who came to the United States as children to legally work, attend school, or enter the military — Pressley spoke with 18 DACA recipients.
"The oldest play in the playbook is to separate families," Pressley said in Boston, according to WBUR's Shannon Dooling.
The Trump administration announced an end to the Obama-era program in 2017. He has since said he would work with lawmakers on a legislative fix only if the court rules that he was within his authority to end it.
Pressley noted it's been more than 120 days since she helped the House pass the Dream And Promise Act, which would provide a path to citizenship for DACA recipients and others. There has been no action on the measure in the Senate.
Sen. Ed Markey joined Pressley at the roundtable on Medical Deferred Action, a program that temporarily halts deportation actions against immigrants with serious health conditions. Last month the Trump administration reversed a decision to end the program after a congressional hearing called by Pressley, but she said federal immigration officials have yet to reinstate the program.
As Warren Eschews Big Donors (For Herself), She Woos S.C. Voters With Student Loan Plan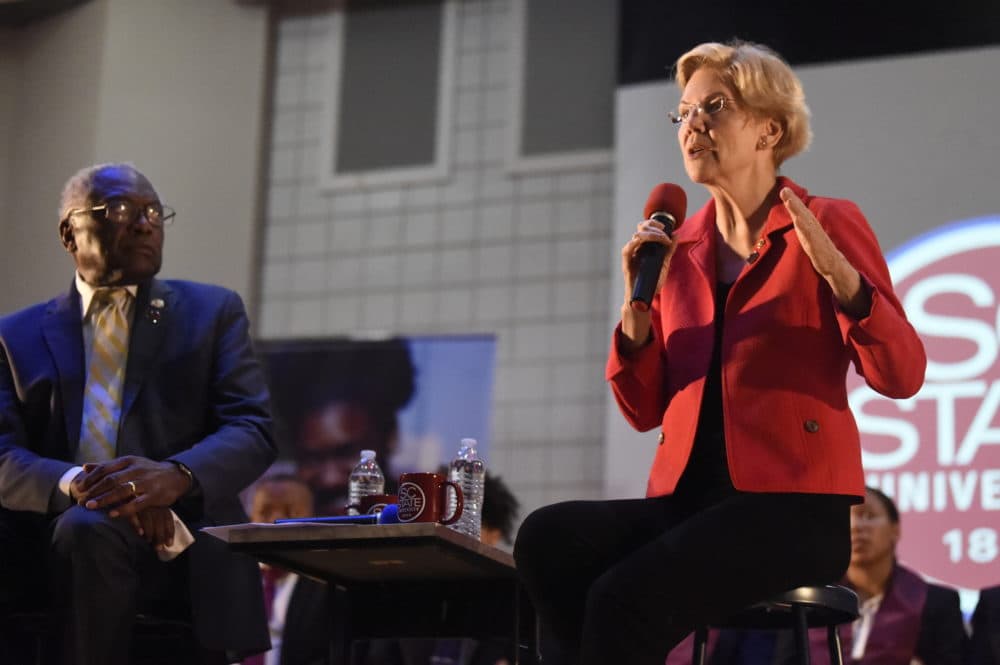 Sen. Elizabeth Warren's announcement that she would continue to skip high-dollar private fundraisers all the way through the general election — if she's the Democratic presidential nominee — didn't sit well with all Democrats, leading to a clarification from her camp.
Rufus Gifford, who served as finance director of President Obama's campaign, called the move "a colossally stupid decision not just for Democratic chances to win back the White House but for all Democrats up and down the ticket." He said it would make it harder for the Democratic National Committee and other party organizations to raise needed funds into 2020.
Warren's campaign later clarified her position in a statement to NBC News, noting that while she would not attend high-dollar fundraisers for her individual campaign during the general election, she would still do so at events for the party, where individuals can donate upwards of $35,500 per year.
Meanwhile, Warren was in South Carolina this week touting her student loan forgiveness plan. There, the Rev. Patricia Jones told WBUR's Anthony Brooks that she's a Joe Biden supporter, but that Warren's plan to wipe out up to $50,000 in student loans for millions of Americans has left her "torn."
"Only because Elizabeth Warren is saying what I need to hear: student loan debt forgiveness," Jones said. "That's where I am right now — with my own student loans. My daughter is in college now. We don't want generational debt. So that is a big selling point for me."
While former Vice President Biden maintains a sizable lead in South Carolina polls of Democratic hopefuls, Warren has caught up to him in national surveys, according to Real Clear Politics' polling average.
Warren, Markey, Lynch Voice Opposition To Weymouth Compressor Plan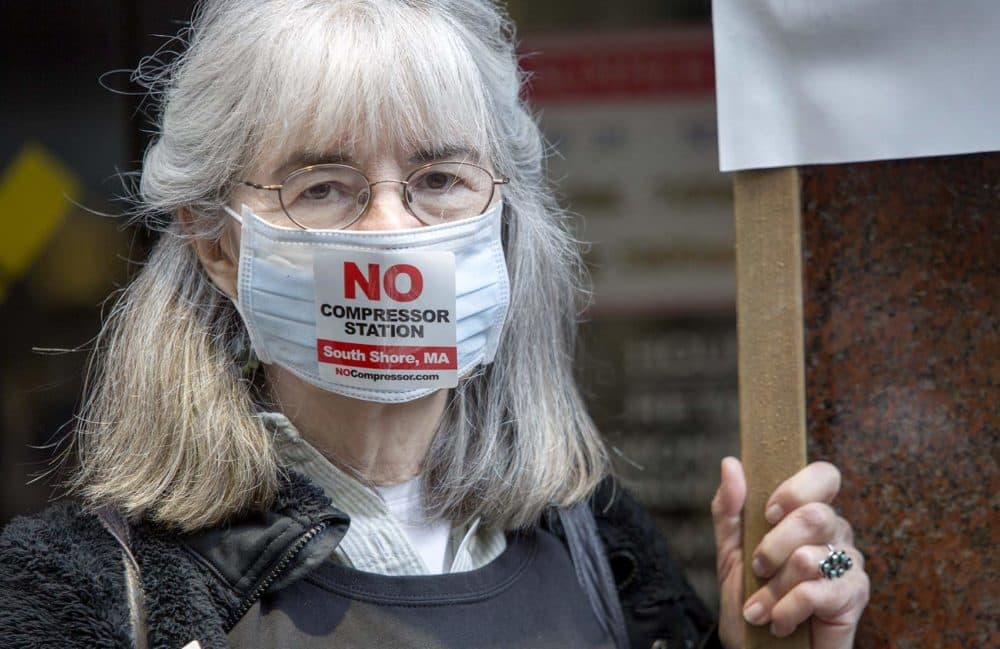 Warren, Markey and Rep. Stephen Lynch are pressing a company that wants to build a compressor station in a densely populated area of Weymouth to reverse course.
Energy giant Elbridge is seeking to build a 7,700-horsepower compressor station in a residential area of North Weymouth as part of its Atlantic Bridge Project. The station would allow the company to connect two existing natural gas pipelines. But as WBUR has noted, the area has statistically higher rates of cancer, asthma and other diseases, according to state data, worrying local residents and officials about the impact of the station's construction.
In a letter, Warren, Markey and Lynch urged Al Monaco, president and CEO of Enbridge Inc., to listen to community members' concerns about the project.
"Given the broad opposition to building the compressor station at the proposed location, we strongly urge you to heed the concerns of these state and local officials and experts, and immediately seek an alternative for this project that does not involve siting a compressor station in the middle of a community that rejects it as unnecessary and dangerous," the letter states.
Markey and Warren filed a bill this week that would block the project, and any other that would involve building a compressor station to export natural gas.
Busy News Week!
— In Cuba, McGovern blasts Trump embargo policy: Rep. Jim McGovern traveled to Cuba this week, where he met with Cuban entrepreneurs, biotechnology researchers and others — and criticized Trump for reimposing trade and travel restrictions that his predecessor loosened.
"The United States needs to be engaged in the world," the Worcester Democrat tweeted from Cuba. "Where and when we are not, others will be. And to the extent that we disagree with the Cuban government on economic issues and human rights, diplomacy and communication are the solution."
— Warren backs Trahan for reelection: Rep. Lori Trahan, who faces a potential primary challenge, nabbed a high-profile reelection endorsement from Warren. "As the daughter of an ironworker, Lori knows why we need to fight for working people," Warren said in a video released by Trahan's campaign.
— Markey targets Trump's silence on Hong Kong: Markey, ranking member of the East Asia Subcommittee of the Senate Foreign Relations Committee, sent a letter to Trump demanding information about a phone call between Trump and Chinese President Xi Jinping in which Trump reportedly told Xi he would be silent on the protests in Hong Kong.
— Kennedy speaks at Kennedy School: Rep. Joe Kennedy III, the Newton Democrat who is challenging Markey in the Democratic primary, will speak Thursday night (tonight) about his public service career, including his time on the Hill and experience as a Peace Corps volunteer in the Dominican Republic, at the Institute of Politics at the Harvard Kennedy School's JFK Jr. Forum.
— Weld lays out foreign policy vision: In an op-ed in Foreign Affairs, former Gov. Bill Weld said he is "running against Trump for the Republican nomination for president in part to return the United States to the stable, bipartisan foreign policy that brought the United States through the Cold War. This means restoring deep connections with our European and Asian allies and with Israel."
ON MY RADAR
— Trump has lambasted the impeachment inquiry as "witch hunt garbage." Behind the scenes, the president has been turning that "garbage" into fundraising gold. (Deseret News)
— Two Days In The Life Of Nancy Pelosi, Political Grandmaster. (Vanity Fair)
— The Supreme Court Considers LGBT Rights, But Can't Stop Talking About Bathrooms. (New Yorker)
TWEET OF THE WEEK
— Rep. Seth Moulton, responding to Rudy Giuliani's Twitter criticism of the presidential impeachment inquiry, in which he wrote: "Even Salem witch trials didn't use anonymous testimony."
Correction: An earlier version of this newsletter said Enbridge wants to relocate the compressor; it wants to build it. We regret the error.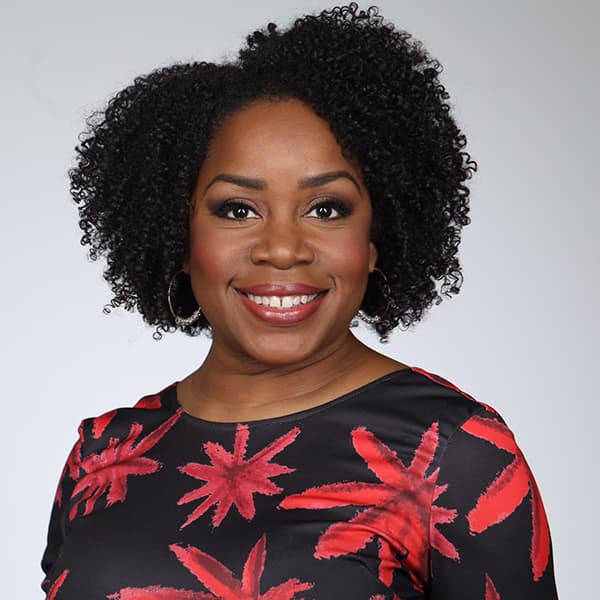 Kimberly Atkins Senior News Correspondent
Kimberly Atkins is a senior news correspondent for WBUR, covering national political news from Washington, D.C., with a New England focus.