Today's Weather: Sunshine Returns For The Day
This article is more than 3 years old.
Good news: the sun will finally reappear in the sky today, after several days of rather wet and damp weather.
I expect today's temperatures to get into the 40s, which is still below average and certainly not warm, but it's going to feel a lot better than it has.
The nice weather won't last, with clouds returning tomorrow. The trade-off is the temperature will be even warmer then, getting into the 50s. This is about where we should be this time of the year.
There's a cold front approaching Friday afternoon and night that will bring back the cool air for Saturday. There could be a few showers before that happens, but I'm not expecting any widespread rain.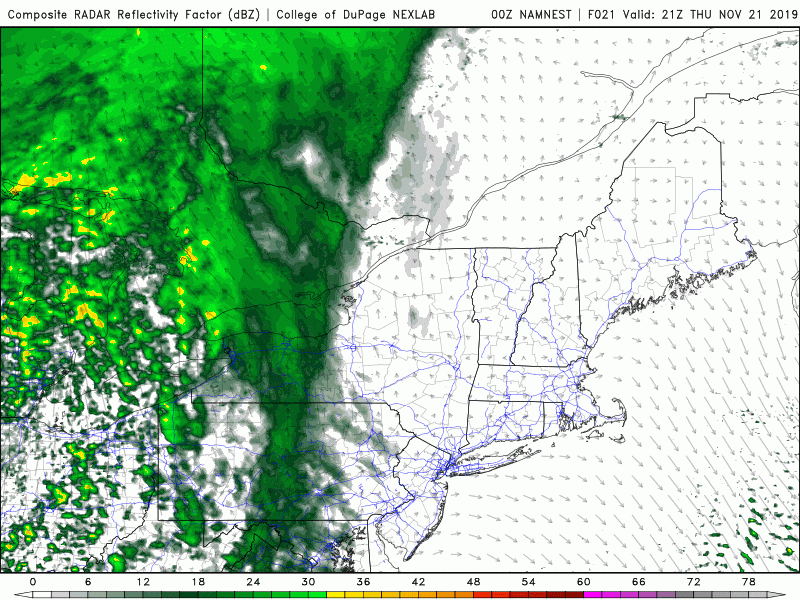 Saturday is the pick of the weekend, with temperatures in the mid-40s and plenty of sunshine. It will be a good opportunity to continue fall clean-up, or just enjoy the late November landscape.
Another weather system approaches the area from the south Sunday, bringing a chance for some rain. I don't think it's going to be cold enough for any snow, although there might be some mixed precipitation at the start, if it begins early enough Saturday night. Across Northern New England, there could be more wintry precipitation.
Right now, next week looks generally dry until Wednesday or Wednesday night, when there may be a renewed chance of showers. If you are traveling, presently, I don't expect any weather issues for much of the eastern half of the United States.
You can follow my updates here and on Twitter @growingwisdom.
---
Thursday: Bright and sunny. Still below average. Highs 45-49.
Thursday night: Clear, then clouds late. Lows 27-34.
Friday: Lots of clouds, breezy, a few showers. Highs 48-54.
Saturday: Lots of sunshine. Highs approaching 43.
Sunday: Chance of rain or snow, then clouds; some sun possible. Highs within a few degrees of 43.
Monday: Sunshine. Highs in the mid-40s.
Tuesday: Dry and cool. Highs 45-50