Patriots Defeat Cowboys' Top-Ranking Offense For Another Victory
04:29
Play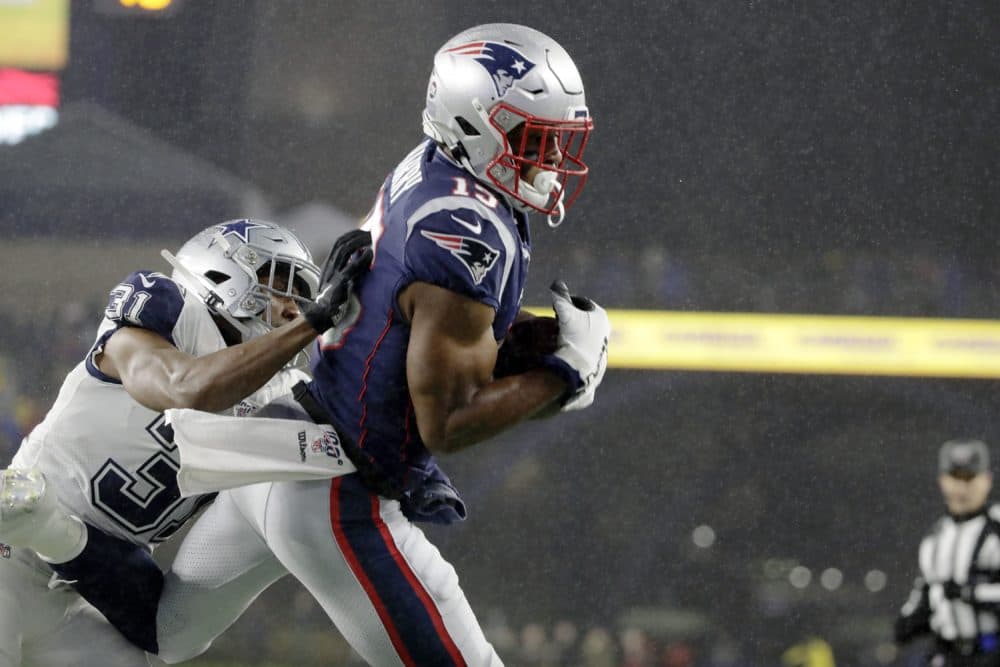 The New England Patriots now have 17 straight seasons with at least 10 victories. That's after besting the Dallas Cowboys 13-9 Sunday in cold, windy and rainy conditions at Gillette Stadium.
After sounding discouraged about the play of the Patriots offensive unit last week, quarterback Tom Brady sounded only a little more positive after the victory over the Cowboys on Sunday.
ESPN football writer Mike Reiss joined WBUR's Morning Edition host Bob Oakes to recap the game.
This segment aired on November 25, 2019.