Today's Weather: More Sunshine Emerges
Clouds dominated the sky Wednesday, but I do think we'll see a bit more in the way of sunshine this afternoon.
We are of course approaching the shortest day of the year, and our daylight is dwindling. So, even on afternoons where we see a lot of sunshine, it doesn't do a lot to melt things unless temperatures are really mild. Today's highs will break freezing and approach 40 degrees, but only for a few hours.
Be aware that there could be some black ice again this morning from any melting snow yesterday.
On Friday, a weak weather system and a cold front will approach the region bringing clouds and a few snow showers. I expect some sunshine in the morning. The best chance for snow showers will be late afternoon and early evening. There could be a coating up to an inch in a few spots, but that would be at the upper end of the range.
After the snow showers, it will be really cold Saturday, when temperature stay in the 20s for most of the day. If the official high ends up being 30 degrees, it would only be for an hour or two.
Good news: It will be a warming trend at the end of the weekend. By Sunday, temperatures will get back near 40 and we're going into the 50s early next week. Milder weather will be accompanied by some rain, and this will surely make a mess of all the snow out there. This is definitely the weekend to enjoy the fresh snow cover before it gets wet and then things eventually get cold again, which means lots of ice will be returning.
You can follow my updates here and on Twitter @growingwisdom.
---
Thursday: Bright and sunny with some clouds. A bit milder Highs 39-43.
Thursday night: Partly cloudy. Lows 22-29.
Friday: Sunshine, some clouds. A few evening snow showers. A coating up to an inch possible. Chilly. Highs 35-40.
Saturday: Lots of sunshine. Highs approaching 30.
Sunday: Sunshine. Highs near 40.
Monday: Clouds, some showers. 47-53.
Tuesday: Cloudy, mild some showers.  Highs in the mid- to upper 50s.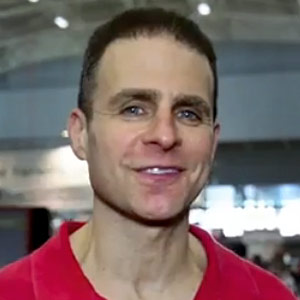 David Epstein Meteorologist
David Epstein is WBUR's meteorologist.