Kennedy: Senate Trial Urgent, But Pelosi Right To Aim For 'Not Rigged' Process
This article is more than 1 year old.
Twas the day before recess, and all through the House, everyone is still stirring about the impeachment of a president for only the third time in the nation's history:
Kennedy: Senate Trial Urgent, But Pelosi Right To Aim For 'Not Rigged' Process
Rep. Joe Kennedy acknowledged that it could be politically risky to delay sending the House-adopted articles of impeachment to the Senate — as House Speaker Pelosi has hinted that she may do — since Democrats' main argument for impeaching Trump now is the urgent need to move quickly to stop his actions.
Still, he said allowing Senate Majority Leader Mitch McConnell to set up an unfair process would be far more perilous.
"Look, I guess there's some risk to anything," Kennedy told me this morning in his Capitol Hill office. But, he added, "If you know that you have the person that is in charge of setting the rules who has said that they will set up a rigged process such that the conclusion is pre-ordained, I think doing that is risky."
McConnell, who has rebuffed a request by Senate Democrats to call witnesses at the impeachment trial, told reporters earlier this week: "I'm not an impartial juror."
This morning, Pelosi said she has not yet prepared to name impeachment managers, nor is she ready to send the articles to the Senate because "we don't know the arena we are in."
Kennedy agreed.
"The Senate majority leader has been so clear and crass and craven about what this process is," Kennedy said. "The speaker, recognizing this and saying, 'well, wait a minute. Let's see if there are ways to ensure a process that has greater integrity,' I think is worth exploring."
---
United On Impeachment, Bay State Delegation Reacts
Kennedy, who spoke directly to his young children, Ellie and James, in his floor speech before the impeachment vote, said he wanted them to have a first-person account of the importance of the moment.
"This actually is something that they will read in the history books at some point," Kennedy told me. "And I wanted them to know why it was important that I had to be here and not there with them, and what this really was about from my perspective."
Other lawmakers evoked historic figures.
"To paraphrase one of our founding mothers, Abigail Adams, 'A people may let a president fall, yet still remain a people, but if a president lets his people slip from him, he is no longer a president,' " Rep. Katherine Clark, vice chair of the Democratic caucus, said on the House floor. "Just like Abigail Adams predicted, Donald Trump has let the people slip from him. He works for himself, not us."
Rep. Ayanna Pressley called the vote the impeach Trump "not only patriotic, it is uniquely American."
"America is a story of ordinary people confronting abuses of power with the steadfast pursuit of justice," Pressley said. "Throughout our history, the oppressed have been relegated to the margins by the powerful. And each time we have fought back, deliberate in our approach. Clear-eyed."
Lynch stressed the importance of the House passage despite the nearly nonexistent chances of the GOP-controlled Senate removing Trump.
"I am aware that it is unlikely that sufficient numbers in the U.S. Senate will support the president's removal," Rep. Stephen Lynch said in a statement after the vote. "Nevertheless, it is sufficient that the House of Representatives goes on record to inform future presidents by firmly declaring that President Trump's above-described conduct to be unacceptable and impeachable."
---
Markey Bill Cracking Down On Robocalls Heads To Trump's Desk
Bipartisan legislation penned by Sen. Ed Markey that boosts fines and other penalties for excessive and illegal robocalls is headed to President Trump's desk.
The TRACED Act, sponsored by Markey and Sen. John Thune (R-S.D.), increases federal enforcement authority against illegal automated calls. The bill would require phone carriers to adopt technology to verify the legitimacy of calls and force federal agencies to tell Congress about how to improve deterrence and criminal prosecution of robocall scammers. It also mandates that service providers give consumers free robocall-blocking software.
"The daily deluge of robocalls that American experience is more than a nuisance in 2019," Markey said on the Senate floor today. "It is a consumer protection crisis. So today the U.S. Senate is sending Americans a holiday gift on everyone's lists."
Trump is expected to sign the legislation.
4 More Non-Impeachment Things
1. Pressley opposes defense funding bill: The Boston Democrat voted against the House-passed funding bill for the Pentagon and Department of Homeland Security, citing its failure "to hold this administration accountable for their flagrant disregard for our collective safety and well-being."
"This funding agreement provides a $1.4 billion down payment on a wasteful border wall, maintains ICE and CBP funding at record-high levels, and fails to meaningfully address these agencies' consistent patterns of skirting the law," she said in a statement.
Pressley voted in favor of the domestic spending package, but expressed disappointment it did not include her amendment to strike the Hyde Amendment -- which bans federal funding for abortion in almost all cases — from the measure.
2. Markey not thrilled with spending bill either: Sen. Edward Markey blasted what he called insufficient prescription drug cost-cutting measures in the domestic spending bill.
The bill "fails to meaningfully address the number one concern of our constituents — rising prescription drug and health care costs," Markey wrote in a letter to Senate Majority Leader Mitch McConnell. "While the spending package does include the CREATES Act (S. 340), which will reduce unfair barriers to market entry for lower-priced generic drugs, it is critical that Congress consider a more robust and holistic package of consumer health care protections."
3. Bay State Republican gets Trump commission nod: President Trump yesterday announced his intent to appoint former Mass. state Rep. Keiko Matsudo Orrall to be a member of the president's Advisory Commission on Asian Americans and Pacific Islanders.
4. Lawmakers blast lack of flu vaccines at border facilities: Sen. Elizabeth Warren led a group of dozens of lawmakers, including Markey, Pressley and Congressman Jim McGovern, in pressing U.S. Customs and Border Protection over its decision not to provide flu vaccinations to migrants in its custody. In a letter following reports of the flu-related deaths of three children in CBP custody this year, the lawmakers noted CBP's stance runs contrary to CDC recommendations.
"This decision is unconscionable and continues to endanger the health and safety of migrant families, CBP personnel and the American public," the lawmakers wrote.
---
ON MY RADAR
What Does Tucker Carlson Believe? "I've made a complete break mentally with the world I used to live in." (The Atlantic)
Inside Pete Buttigieg's years-long, and often clumsy, quest to understand the black experience. (The Washington Post)
The Decade of Black Women in Protest: Throughout history, their activism was marginalized while men stood in the spotlight. Not anymore. (Slate)
---
WHERE'S WARREN?
Warren, who may be called away from the campaign trail to participate in the Senate impeachment trial in the crucial days leading up to February's Iowa caucuses, will be campaigning in the Hawkeye State this weekend. She'll have campaigns stops Saturday in North Liberty and Cedar Rapids.
The Senate is in recess through the New Year for the holiday break.
---
QUOTE OF THE WEEK
"I've met a lot of inspiring people in this job, but none more so than Pete. Because of you, Pete, we will cure ALS."
-- Rep. Seth Moulton, speaking on the House floor Tuesday in tribute to Pete Frates, the athlete and ALS advocate who helped popularize the "Ice Bucket Challenge." Frates died earlier this month.
---
YULETIDE NOTE
There will be no newsletter next week, as I will be off being merry. Happy holidays! I'll be back in your inboxes in the new year!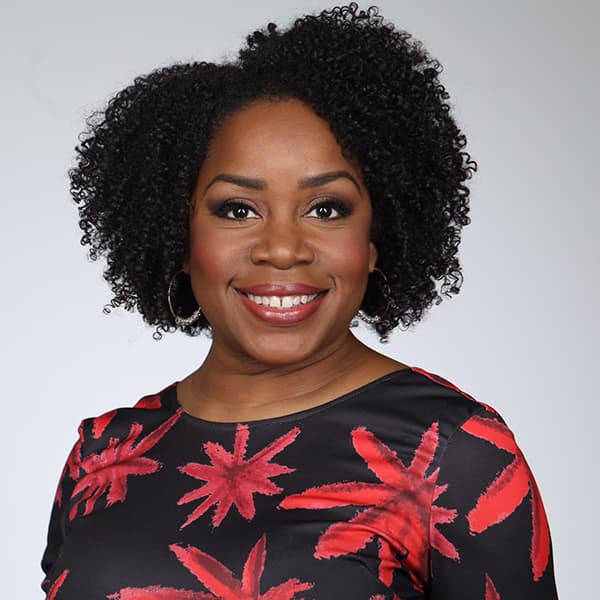 Kimberly Atkins Senior News Correspondent
Kimberly Atkins is a senior news correspondent for WBUR, covering national political news from Washington, D.C., with a New England focus.