Worker Struck, Killed While Preparing Boston's 'First Night' New Year's Eve Celebration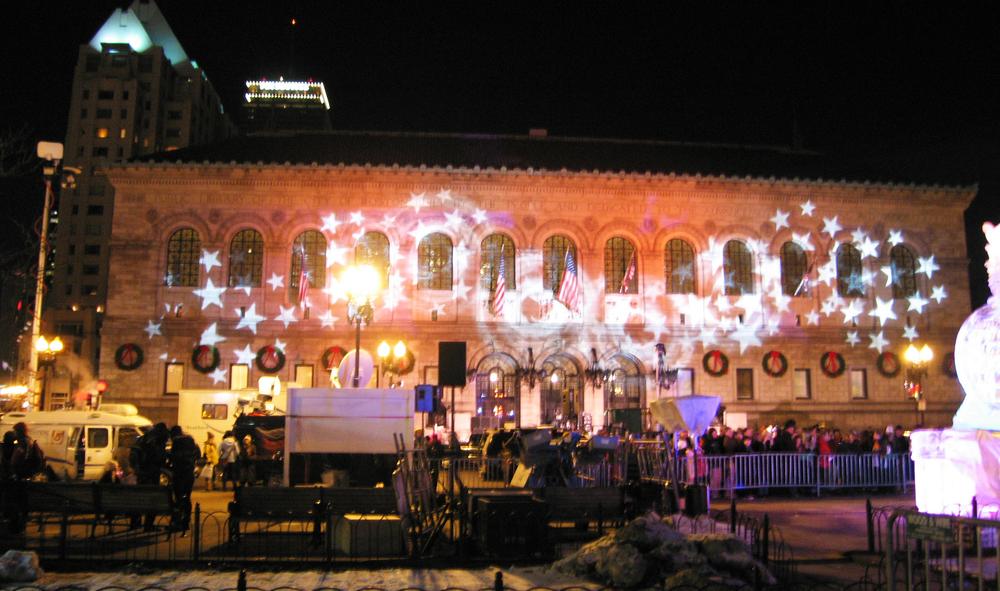 This article is more than 1 year old.
A construction worker helping set up for Boston's New Year's Eve festivities was hit on the head Saturday and died, authorities said.
The man was hit on the head in Copley Square just before 10 a.m. Saturday while helping set up First Night Boston, police said.
"We are deeply saddened by the occurrence and are sending our prayers to the family of the worker," a spokesman for Conventures Inc., the events company that runs the annual celebration, said in a statement.
The company's owner, Jon Sharpe, said a 3,500-pound ballast dislodged from a forklift and landed on the worker's chest.
"The health and safety of our employees is our number one priority, and we are working with the Boston Police and OSHA to determine how this could have happened," Sharpe said in an emailed statement.
"We will respond to the findings when the investigations are complete," he added. "Tonight, our focus and prayers are with our employee, his family and co-workers."
The worker was an employee of United Staging & Rigging, one of the companies assisting with First Night setup. While police did not identify the victim, his family identified him to The Boston Globe Sunday as 34-year-old Brandon McSweeney, of Sherborn.
The family described him as a kind, good-natured man and told the Globe they intend to set up a scholarship in his name.
The death is under investigation by Boston police, the Suffolk district attorney's office, and the federal Occupational Safety and Health Administration.
"My heart goes out to the family and friends of the victim in Copley Square this afternoon," Boston Mayor Marty Walsh said in a statement issued by his office.
This article was originally published on December 29, 2019.