Ayanna Pressley Launching Reelection Campaign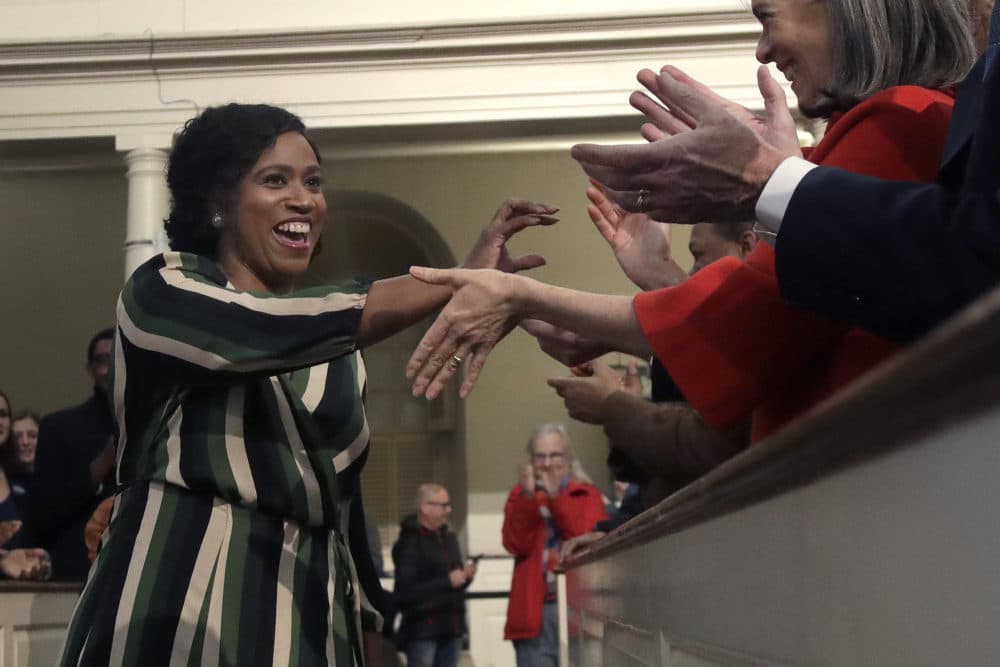 Congresswoman Ayanna Pressley will seek a second term in Congress in November, she formally announced Monday morning.
"At this defining moment, I know I am where I am meant to be — in Congress, working to both make progress on the issues of consequence facing the communities of the Massachusetts 7th — and communities around the country — and to resist the occupant of the White House and this Administration," Pressley said in an announcement statement. "I look forward to continuing to work in close partnership with community in 2020 and beyond."
She listed her achievements as "organizing to resist draconian attacks on women's reproductive rights; legislating to ensure the equitable treatment of workers, support survivors, and fundamentally reimagine our criminal legal system; advocating to make safe, affordable housing a human right and make racial, economic, and environmental justice a reality; and mobilizing to hold this Administration accountable for their cruel and inhumane policies, among so much else."
Pressley, who hosted members of the Congressional Black Caucus in Boston this weekend, plans a re-election kickoff call Thursday at 8 p.m.
Pressley defeated former Congressman Michael Capuano to win the 7th Congressional District seat.