Families Fighting For More Visitation Rights In Mass. Prisons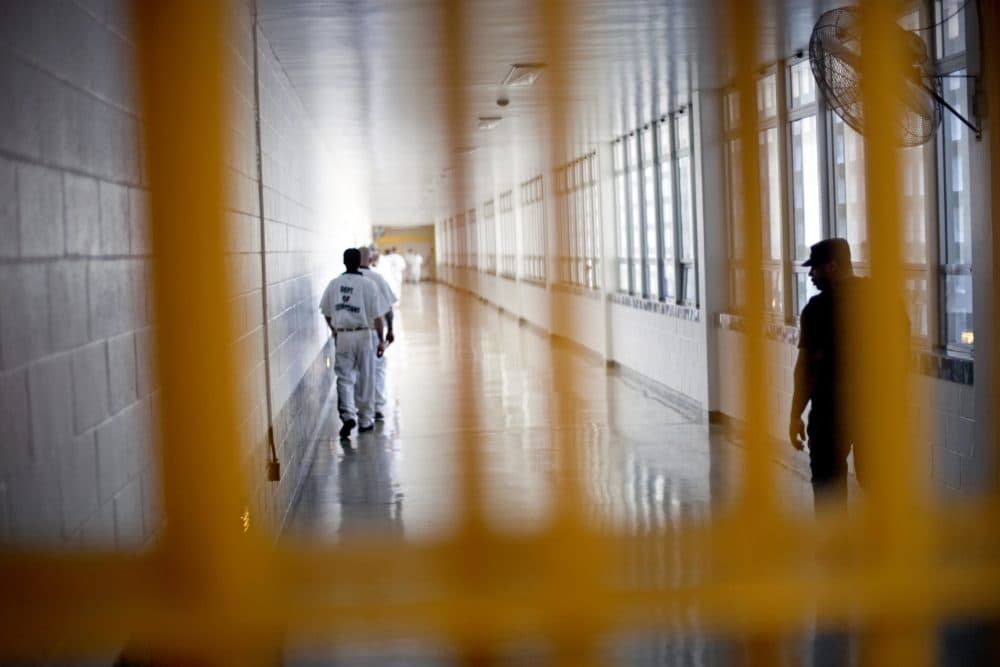 Advocates and families called on Massachusetts lawmakers Wednesday to expand telephone access and visitation rights for prisoners, arguing that the more humane treatment of inmates will help improve rehabilitation.
Those affected by limits on contact with incarcerated prisoners spread out across the State House on Wednesday, pressing legislators to advance several bills pending before the Public Safety Committee.
The bills share a common theme of improving ease of communication, whether by limiting the high rates prisoners are charged for phone calls, making those calls free to users, or rolling back restrictions on prison visitations.
"All of the research shows us that people are less likely to recommit a crime once they're out when they have that kind of contact with a loved one or an advocate," Rep. Marjorie Decker, who filed the visitation bill, told advocates at a lobby day.
Decker's bill would scrap a Department of Correction rule that went into effect in March 2018 limiting the number of unique individuals that can visit a given inmate, a change that has drawn criticism from criminal justice reform advocates.
The legislation also aims to prevent visitors from being denied because of their attire, past volunteer work in a prison or jail and more.