Surrogates Assemble: Juror Warren Gets A Little Help From Her Friends
This article is more than 1 year old.
The impeachment trial of President Trump officially began today, and the buzz in Washington is drawing more ears than a hot mic on a debate stage.
As Warren Readies For Impeachment Trial, Surrogates Hit Trail
As Sen. Elizabeth Warren gets sworn in today as a juror in the impeachment trial, her campaign is sending an army of surrogates to Iowa and New Hampshire to stump on her behalf.
Testimony in the trial — which will keep Warren in Washington six days a week starting Tuesday — will begin less than two weeks before the Iowa caucuses and three weeks before New Hampshire voters cast their primary ballots. Warren will spend this long weekend in Iowa.
Rep. Katherine Clark will be in New Hampshire Saturday, hosting canvassing events for Warren in Epping, Portsmouth and Dover. Rep. Lori Trahan will host a canvass kickoff in Hudson Sunday. Others campaigning for Warren in the Granite State this weekend include Connecticut Secretary of State Denise Merrill and Molly Kelly, a former New Hampshire state senator and 2018 Democratic gubernatorial nominee.
Rep. Ayanna Pressley — co-chair of Warren's campaign — will spend the entire final weekend leading up to Iowa's Feb. 3 caucuses stumping in the Hawkeye State. In an email sent to Warren supporters this week, Pressley wrote: "For Elizabeth, it has never been about one person — it has never been about one single story. That's why we're building a movement."
As I wrote this week, for Warren, the timing of impeachment couldn't be worse.
Pelosi Bypasses New Englanders With Impeachment Manager Picks 
It was the question being asked around Washington for weeks: Who will House Speaker Nancy Pelosi tap to be impeachment managers? They're the select group of lawmakers tasked with making the case against Trump during the Senate trial.
The choice was Pelosi's alone to make. But a handful of New Englanders' names appeared on various short lists around the Capitol, including Rep. David Cicilline of Rhode Island, an outspoken member of the House Judiciary Committee; Rep. Jim Himes of Connecticut, the second top Democrat on the House Intelligence Committee; and Rep. Katherine Clark of Massachusetts, vice chair of the Democratic Caucus.
None got the nod.
Cicilline took the rejection in stride and praised the seven lawmakers who were chosen, telling Roll Call: "I have an enormous amount of work awaiting me in my antitrust investigation and a bunch of other stuff. I think the speaker made excellent choices."
Warren, Markey Push For Return Of Mass. Residents Held In China
Warren and Sen. Ed Markey are calling on President Trump to insist that China release Cynthia and Victor Liu, U.S. citizens and Massachusetts residents who have been prevented from leaving China since they traveled there to visit their ailing grandfather 19 months ago. The lawmakers said it's an example of China's so-called "exit ban," a government tactic used to pressure family members and associates of those it seeks. In this case, lawmakers said, China is trying to force the siblings' father Liu Changming, a former state-owned bank executive accused in a $1.4 billion fraud case, to return to the country.
"What is happening to these Americans is reprehensible," Markey said in a statement. "Nobody should be punished by a foreign government for traveling to commemorate a relative's final days. The Chinese government must cease its practice of trapping U.S. citizens and other foreign persons in China when those people have done nothing wrong."
Warren said China's exit ban policy is "unacceptable and must end."
"The Liu siblings are confined to Chinese territory for no legitimate reason, and it is long past time for them to come home," Warren said in a statement.
Warren and Markey have joined bipartisan legislation in response. The bill, which the lawmakers co-sponsored with Sens. Marco Rubio (R-Fla.) and Chris Van Hollen (D-Md.), would deny visas to Chinese officials involved in implementing exit bans and would require the State Department to notify Congress and the public when Americans are denied exit from China.
4 More Things:
— Pressley reveals private struggle, with powerful message on black women's hair: Rep. Ayanna Pressley's signature hairstyle of Senegalese twists became, as she called it, part of her political brand and a source of empowerment for her and other black women. But in a deeply personal video essay for The Root, Pressley revealed she has alopecia, and that on the eve of the House vote on impeachment she lost the last of her hair. She wore a wig on the House floor.
"When I saw myself in the mirror … I did not recognize myself," she said. "I was wearing this wig, fully clothed. But in that moment, I couldn't recall the last time I'd ever felt more naked."
In the video, in which Pressley wears a wig but later reveals her bald head, she stressed she is learning to accept her look, saying: "It's about self-agency. It's about power. It's about acceptance."
— Warren, Markey split on USMCA: The USMCA trade deal is headed for the president's desk, but it did not get the backing of Sen. Ed Markey.
While Markey praised improvements in labor standards and protections in the agreement — changes that brought major labor unions on board — the senator said the deal fails to hold fossil fuel companies to a tough enough standard.
"We cannot afford another 26 days, let alone years, of business as usual, where fossil fuel companies get to play by their own rules," Markey said in a statement. "Despite this climate emergency, the USMCA trade deal fails to even mention climate change — the most important issue of our time."
Warren supports the trade pact, saying during Tuesday's debate that it "will give some relief to our farmers, it will give some relief to our workers. I believe we accept that relief."
— Justices likely holding Massachusetts assault weapons case: A challenge to Massachusetts' assault weapons ban has reached the U.S. Supreme Court, but the justices could wait a while before deciding whether to hear the case.
The case was one of several petitions the justices considered last week, but they announced no action on the matter. The case was not relisted for consideration at tomorrow's conference. That could indicate the justices will hold the case until another Second Amendment case out of New York is decided first. Argued in December, it was the first major gun rights case the court has taken up in more than a decade.
— Moulton relaunches PAC recruiting vets for office: Rep. Seth Moulton has relaunched his PAC backing Democratic military veterans' bids for public office.
Serve America PAC again endorsed the 21 House members it backed last cycle, noting 18 of them flipped red seats blue, and threw its support behind nine House and Senate candidates for the 2020 cycle.
For the House, the PAC backed: Janessa Goldbeck (Calif.-53); Zahra Karinshak (Ga.-7); Kai Kahele (Hawaii-2); Josh Hicks (Ky.-6); Dan Feehan (Minn.-1); Jackie Gordon (N.Y.-2); Nikki Foster (Ohio-1); Gina Ortiz Jones (Texas-23) and Kim Olson (Texas-24).
For Senate, it endorsed Michael Franken (Iowa); Amy McGrath (Ky.); and James Mackler (Tenn.).
ON MY RADAR
Two states. Eight textbooks. Two american stories: American history textbooks can differ across the country, in ways that are shaded by partisan politics. (New York Times)
The last White House press briefing was months ago. Does anyone really miss it? (Washington Post Magazine)
Your Senate Impeachment Trial Questions Answered Here. (Time)
---
WHERE'S WARREN?
Warren still has the long weekend to stump for herself in Iowa before her surrogates step in.
Her four-day swing will begin in Newton and then take her through Ankeny, Des Moines and Grimes.
Tuesday she'll be back in Washington as testimony in the impeachment trial gets underway.
---
TWEET OF THE WEEK
-- Democratic presidential candidate Tom Steyer, poking fun at being awkwardly caught in the middle of a heated hot mic moment between Warren and Sen. Bernie Sanders after Tuesday's debate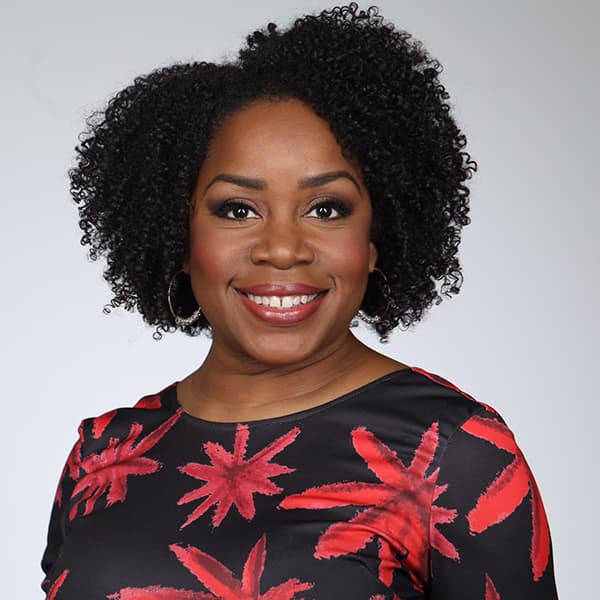 Kimberly Atkins Stohr Senior News Correspondent
Kimberly Atkins was a senior news correspondent for WBUR, covering national political news from Washington, D.C., with a New England focus.