Today's Weather: Bitter Cold Air And Sunshine Continue
This article is more than 3 years old.
High pressure continues to keep things dry and sunny through the rest of the work week. In these conditions, the air is sinking toward the planet from above, keeping clouds and precipitation from forming.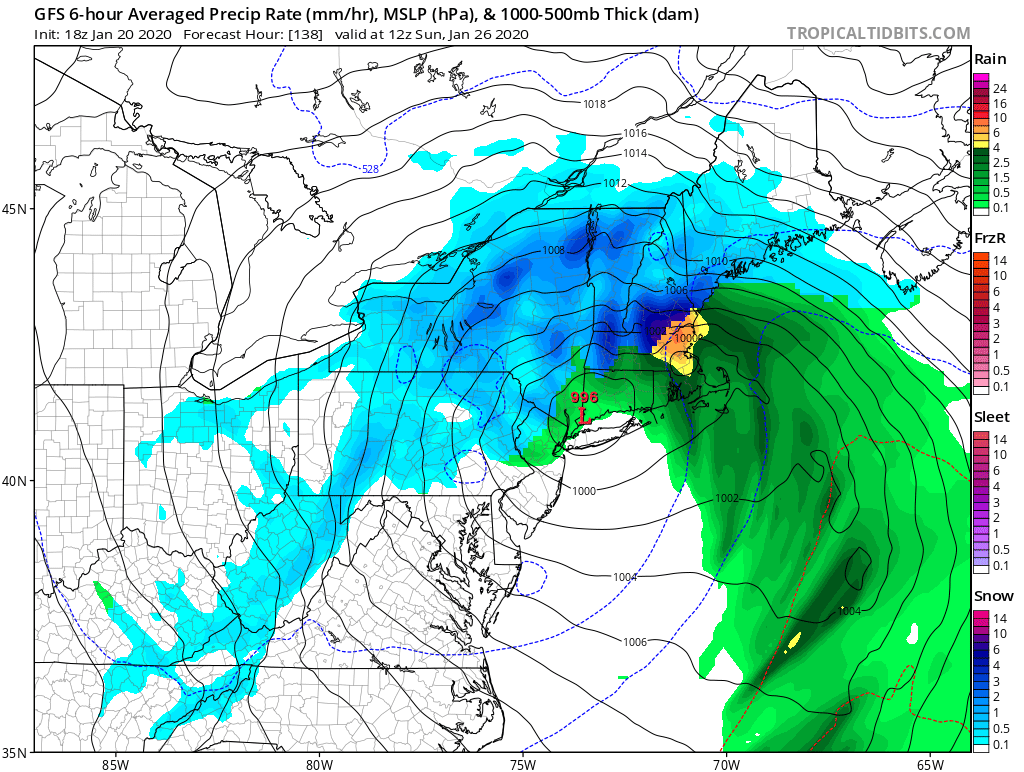 It remains chilly this morning, especially with the wind. The wind chill will make it feel near 0 this morning, with temperatures rising to at or near 30 this afternoon.
This week marks the inflection point when average temperatures begin to increase in response to the added daylight. It takes about five weeks after the winter solstice before temperatures start moderating. Now, this doesn't mean that February can't be colder than January — but on average, we are now past the core of winter cold.
In spite of the fact that we haven't seen a major snow storm in a while, there is still plenty of time left for snow. The average snowfall from this point in winter forward is about 25 inches.
This weekend, we will be watching a developing storm, which may become a coastal situation. There's some indication that the atmosphere may start to slow down and this could cause the storm to linger to our south — or perhaps over our area. Since the cold air will be retreating, there's also a chance we could just see rain, not snow, this weekend. It's still a bit too early to determine, but it's something to keep an eye on.
You can follow my updates here and on Twitter @growingwisdom.
---
Tuesday: Sunshine and chilly. Highs 25-30.
Tuesday night: Partially clear and chilly. Lows 12-20.
Wednesday: Sunshine and a few clouds. Milder. Highs 32-37.
Thursday: Sunshine and clouds. Highs 40-45.
Friday: Partly sunny and mild. Highs 41-47.
Saturday: Possible rain or snow. Highs near 40.
Sunday: Possible rain or snow. Highs near 40.