Court Will Hear Abuse Claims Lodged At State Max Security Prison
05:33
Play
A court hearing is scheduled today after the treatment of prisoners at Massachusetts maximum security prison.
Defense attorneys allege the state Department of Correction is violating the prisoners rights by denying them access to legal counsel and legal documents. They also say their clients have been abused at the Souza-Baranowski Correctional Center since violence broke out last month and three correction officers were hurt.
The DOC says restrictions were placed on prisoners after the violence, but most have been lifted.
Groups of lawmakers have been visiting Souza to see the situations firsthand among them is Northampton Democratic Rep. Lindsay Sabadosa joined WBUR's Morning Edition to talk about that further.
Interview Highlights
On the general feeling at the Souza-Baranowski Correctional Center: 
Rep. Lindsay Sabadosa: "The main theme was really that tensions are still very high at the prison and that things have certainly not returned to normal. Many of the prisoners spoke about different assaults that they had witnessed and or been part of. We were able to witness various wounds that prisoners had received...there were taser burns, dog bites, lots of bruising, and then lots of wounds actually due to self-harm."
"One of the things that all of the prisoners report is that there have been many suicide attempts. So there were various cut marks and ligature marks on people throughout the prison. They spoke a lot about property not being returned, about their mobility being severely limited at this point."
On what the correctional officers had to say: 
"Tension is still pretty high. There was some correctional officers who were very emotional. And obviously there was an assault against correctional officers. And so they're working in a place that is difficult. Some of the correctional officers who worked in other units - you know, where prisoners are receiving a little bit better treatment, so is a medical area and the special treatment unit - they seemed a little bit more relaxed. But, you know, for the most part, I would say that it is still a pretty difficult situation for everybody in the prison."
On the prison restrictions and the facility returning to standard operations: 
"We heard as of Friday that they were being let out of their cells for an hour of rec time and that they were also given time for calls and a shower that had previously been about a half an hour for either a call or a shower, or I suppose if you rushed, you could do both."
"But what we haven't heard that they've been let out for two hours a day. I know that some of the officials had said that things are returning back to normal. But again, the prisoners are saying that this really isn't normal. This is a new normal."
On the presence of tactical teams in the prison: 
"They are definitely there. I witnessed the tactical teams. And I would also say we've heard reports from some of the prisoners that the tactical teams were actually there before the situation occurred on January 10th. So that's the main complaint, honestly, that the tactical team is there. The tactical team is the team that has committed the majority of assaults on prisoners and people are pretty terrified. And, you know, they look like a SWAT team. They have non-lethal guns that they carry that shoot rubber projectiles. We've also heard tales of beanbag guns and pepper spray, as well as the tasers and certainly dogs."
On whether an independent investigation into Souza-Baranowski Correctional Center is needed: 
"Yes. I think that that is absolutely something that needs to happen. I think we need to find the proper body to conduct an independent investigation. The whole culture of the prison has to change so that both the guards and the prisoners feel safe at the bare minimum."
This article was originally published on February 10, 2020.
This segment aired on February 10, 2020.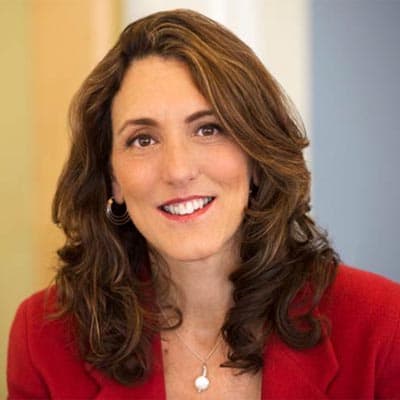 Deborah Becker Host/Reporter
Deborah Becker is a senior correspondent and host at WBUR. Her reporting focuses on mental health, criminal justice and education.