Today's Weather: Chilly Temps And Possible Showers, Snow Flurries
This article is more than 3 years old.
A frontal system moved south of New England overnight, but a little wave of low pressure is going to develop and bring a renewed chance for a bit of rain today. The best chance for steady precipitation will be along the South Coast, although some showers could make it into the Boston area during the middle part of the day.
With this area of low pressure to our south, it does mean that we will be on the colder side, so temperatures will not be as mild as yesterday, mostly remaining in the 35 to 40 degree range.
The storm will move east of New England overnight and allows for clearing. I expect temperatures to fall to seasonably chilly levels tonight, and then tomorrow will be the best day of the next several. Look for plenty of sunshine for your Wednesday, and readings between 40 and 45.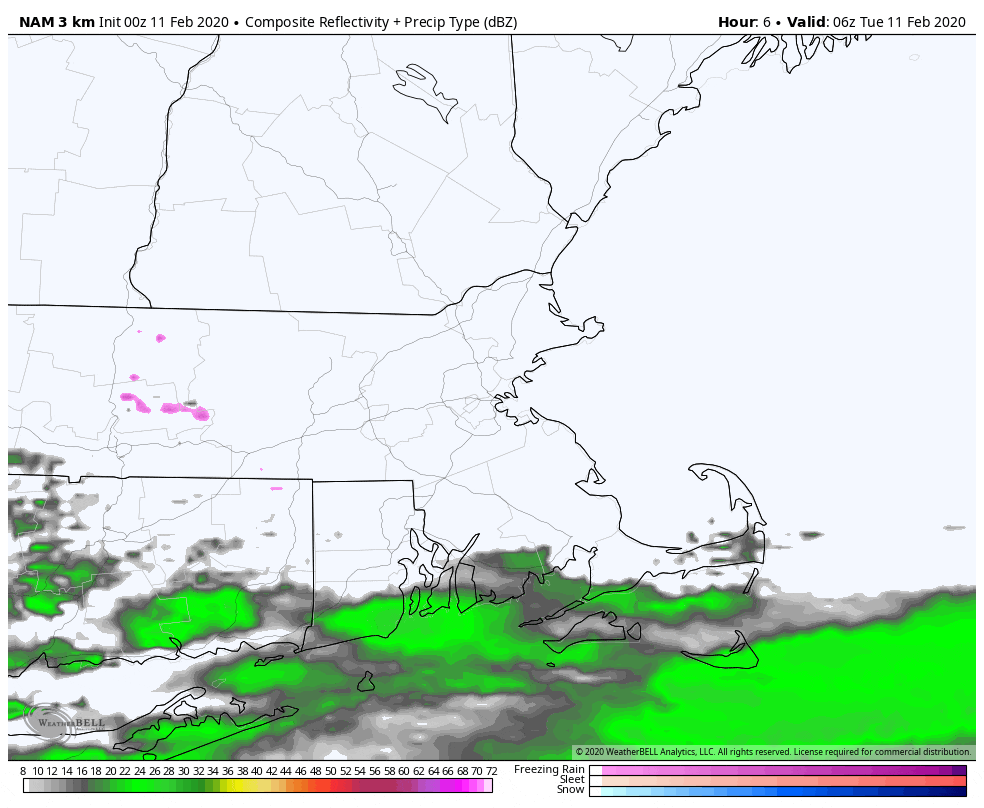 The lack of snow cover continues to help maximize the temperatures, as the ground warms each day from any solar radiation we do have.
Another storm system is going to affect the area on Thursday. It should be cold enough for at least some snow at the beginning of this and that means we might have a sloppy Thursday morning commute. In some ways, this will be similar to last week, when we had a little bit of precipitation for the morning commute and basically everything changed over to rain. Behind this system, it will turn quite cold. We may have another below-average day or two to start the weekend before things start getting milder early next week
You can follow my updates here and on Twitter @growingwisdom.
---
Tuesday: Mostly cloudy, a few showers, maybe a mix of snow at times north and west. Steadiest precipitation south. Highs in the lower 40s.
Tuesday night: Clearing. Lows 26-31.
Wednesday: Mostly sunny and highs around 40.
Thursday: Mixed bag of precipitation, then rain. Highs 40-45.
Friday: Sunshine and cold. Highs 25-30.
Saturday: Mainly sunny. Highs 25-30.
Sunday: Partial sunshine. Highs near 40.