5 Things To Do This Weekend, From A Plant-Lovers Story Slam To A Traditional Japanese Reading
Y'all, we are just weeks away from spring and we got a little taste of it earlier this week. As we defrost from this winter, there's no better time than now to go out and enjoy our milder weekends. Things are only looking up from here and we've got some events to get you in the mood for (slightly) warmer weather and sunnier days.
Here's our roundup of this weekend's events, courtesy of a girl awaiting a new season.
Saturday, Feb. 29
We all have plant babies at this point. The trend of gathering a multitude of plants for our homes has exploded in recent years. If you're wanting to take your love of botany a little more seriously, surround yourself with fellow plant nerds, botanists and horticulturists as they tell tales of their time in the field. This event will most likely be something you've never experienced, and we're excited to see its growth (get it?).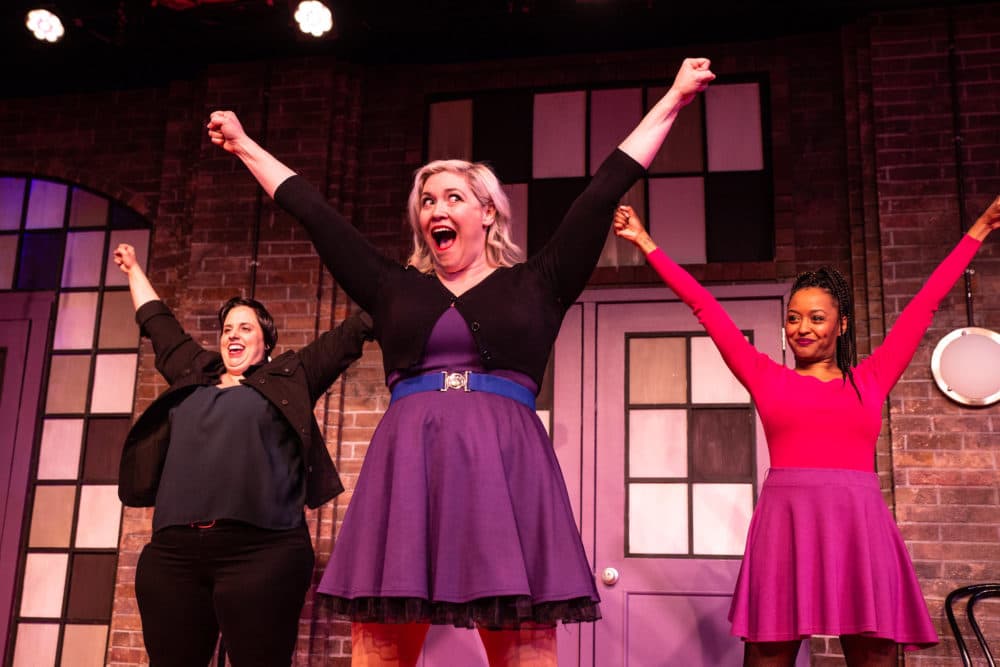 'She the People'
Calderwood Pavilion, Boston
Through March 8
"She the People: Girlfriends' Guide to Sisters Doing It for Themselves" has finally come to Boston and I hope it fulfills all of our comedy needs. This show was designed, created and performed by some of the most talented, humorous ladies around. Expect a mashup of sketches, songs and comedy bits that will have you laughing to keep from crying about the patriarchy.
Friday, Feb. 28
You didn't know you needed to hear Mariah Carey's high notes in a planetarium, but I'm here to tell you that you do. This musical experience is hosted inside the Museum of Science's Charles Hayden Planetarium and is meant to engage audiences in a full sensory journey. The best part is that the show is set to some of our greatest vocal talents. I'm talking Whitney Houston, Celine Dion in addition to Carey.
Saturday, Feb. 29
Perfect for the kiddos, Kamishibai storytelling is a traditional form from Japan. Through picture cards and a small wooden stage, this method of storytelling was how children in Japan would get their entertainment before a thing called television came around. Now Boston kids get to experience it.
Saturday, Feb. 29
If you feel like taking a little road trip this weekend, head to Appleton Farmstead to watch the process of maple syrup being created. This is the perfect weekend activity for the kids, especially if they love sugary syrup and are curious about the science of creating the delicious pancake topping.