Faulty Equipment Causes MBTA To Pull All New Orange Line Trains Off The Tracks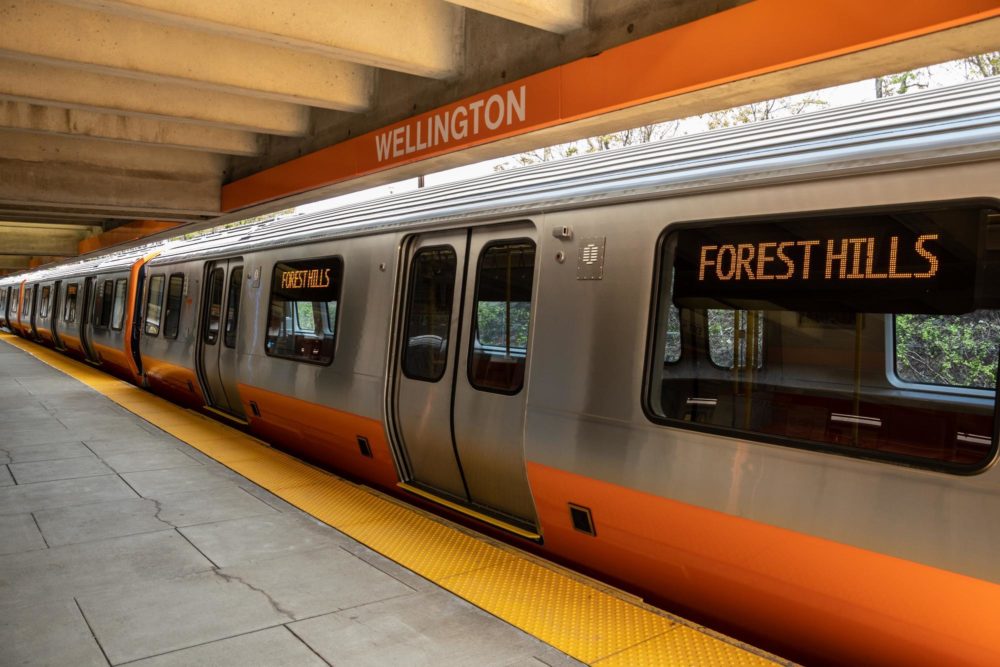 Faulty equipment spurred the MBTA to pull new Orange Line trains from service Tuesday, involving the steel beams that are critical to the ability of trains to navigate turns.
The MBTA early Tuesday morning announced that inspectors had "identified a fault with the bolsters" that the transit authority said is being corrected, with plans to return the trains to service later this week.
T officials released limited information when announcing their decision but subsequently responded to State House News Service with more details. A T spokeswoman said a bolster is "a steel center beam between the side frames and the bottom 'truck' of each car" and a bolster "allows the truck of the car to rotate as it navigates turns in the track."
Spokeswoman Lisa Battiston also said the T does not expect any service impacts on the Orange Line. She said two new six-car trains were removed from service and those sets went into service originally in August and September of 2019, respectively.
Battiston said 96 cars are needed to maintain service schedules during peak periods, "which the MBTA is currently operating with the older series of cars." -
It's the latest setback for the T, which has long been beset by service and maintenance problems and budget deficits, and the latest problem to surface with the new train sets.
Last August, the MBTA began introducing new Orange Line trains, part of a larger plan to roll out 152 new cars to completely replace and expand a fleet that at the time was comprised of 120 cars.
T officials didn't say how many trains were pulled from service on Tuesday; a spokeswoman was unavailable to offer additional specifics about the problem or impacts on service.
The Massachusetts House plans to debate legislation Wednesday raising taxes and fees, in part to improve the MBTA.
This article was originally published on March 03, 2020.