Today's Weather: Temperatures Remain Very Mild, With Showers Tonight
This article is more than 3 years old.
Monday was an amazing day, with temperatures in the mid-70s across much of southern New England, with the exceptions of the water's edge and the Cape and Islands.
There were no records set in downtown Boston, but the number of 70-degree days we've seen so far this year — three --  is quite unprecedented. It's the same story in Providence, Rhode Island, with two 70-degree days having never been recorded this early in the season.
For today, we have more cloudiness and a cold front approaching. A few showers are also possible later tonight, but I'm not expecting much in the way of rain.
The dry pattern and the warm weather have also elevated the fire risk, so you'll want to be careful if you are working with any open flames, as brush fires will increasingly become a possibility.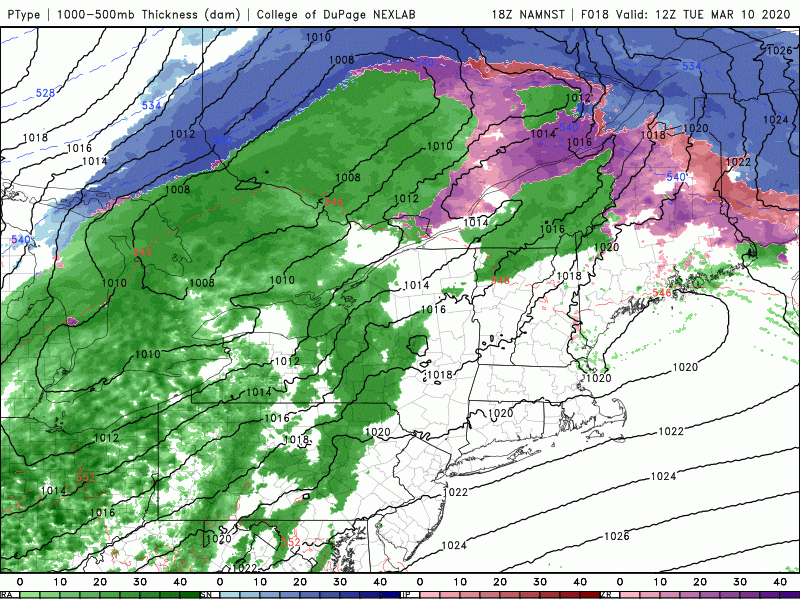 Temperature today will reach into the 60s, which is still ridiculously warm for this time of the year. After the overnight possibility of showers, it's back to sunshine Wednesday and temperatures will get into the 50s — chillier, yes, but still significantly above average.
Thursday is dry with sunshine before we see a chance for showers Friday. It's then back to sunshine and dry weather — although cooler for the weekend; however, cooler still doesn't mean cold.
You can follow my updates here and on Twitter @growingwisdom.
---
Tuesday: More clouds than sunshine. Still mild. Highs in the 60s.
Tuesday night: Cloudy and mild. A few showers. Lows 38-42.
Wednesday: Sunshine and a few clouds. Highs 50-55
Thursday: Sunny and pleasant. Highs around 50.
Friday: Chance of showers. Highs in the 50s.
Saturday: Rain or snow ending. Highs just under 50.
Sunday: Partial sunshine. Highs 43-48.