Today's Weather: Dry And Seasonable Ahead Of Friday Showers
This article is more than 3 years old.
We will see a lot of clouds for today with a bit of sunshine and cooler temperatures. It's been very dry as of late but that will change during the day Friday, as a dual frontal system with rain and some steadier downpours move into the region.
First, we will see rain from a warm front as temperatures rise well into the 50s and even lower 60s. There may be a break in the action before the cold front precipitation arrives later in the afternoon, bringing more showers.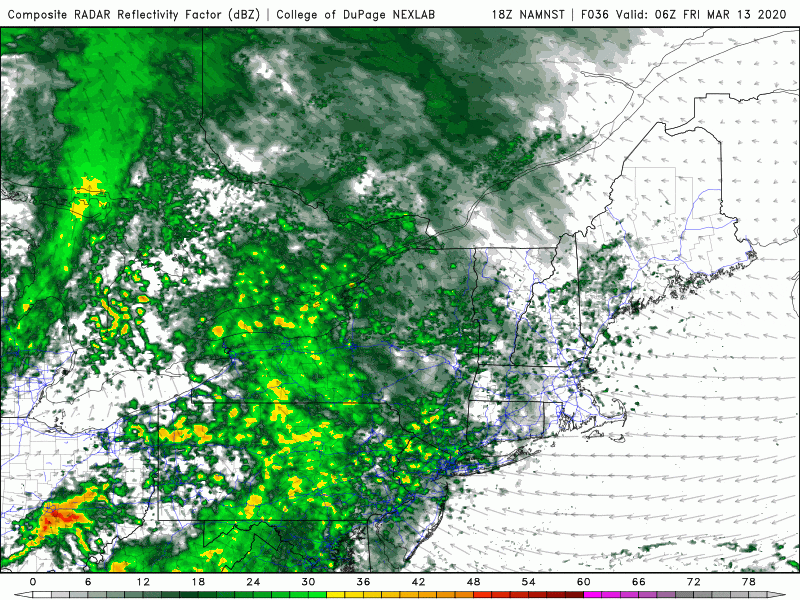 Although there could be a few heavier downpours, most of the rain looks to be under half an inch. As a matter of fact, many places may stay under a quarter of an inch of rain — and we do need the rainfall.
Behind this system, it will turn cooler — especially on Sunday, when readings will stay in the 40s. There will be a moderating trend next week, although, just how warm it gets is still a bit of a question.
You can follow my updates here and on Twitter @growingwisdom.
---
Thursday: Clouds, some sunny breaks. Highs 45-50.
Thursday night: Clouds and chilly. Lows 35-40.
Friday: Period of showers. Highs in the 50s to lower 60s.
Saturday: Cooler with sun and clouds. Highs just under 50.
Sunday: Partial sunshine. Highs 43-47.
Monday: Sunny and chilly.  Highs 40-45.