Congresswoman Ayanna Pressley Tests Negative For Coronavirus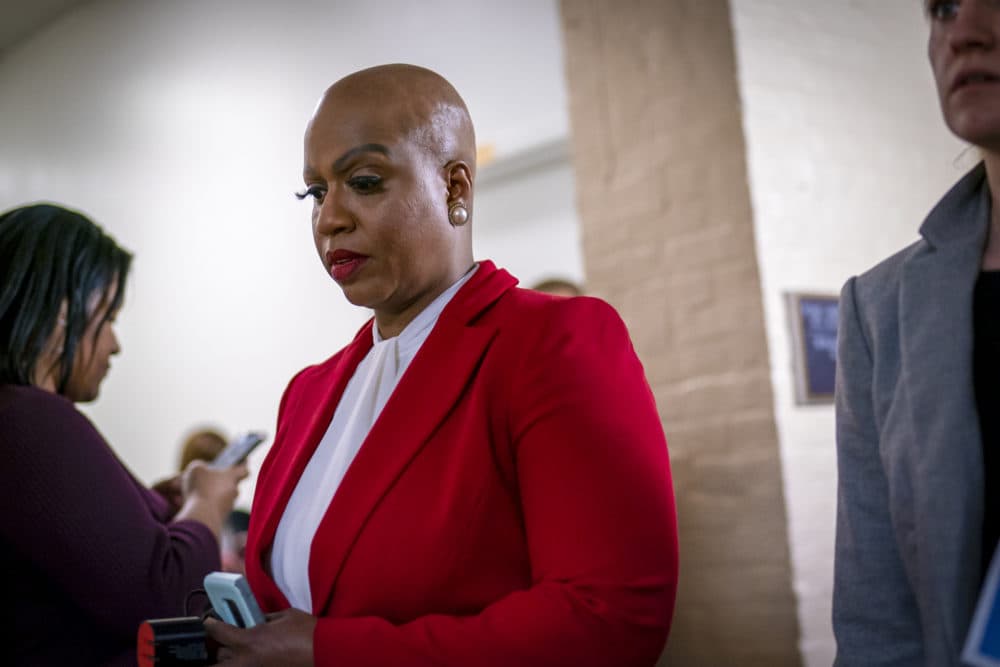 U.S. Rep. Ayanna Pressley announced Friday afternoon that she has tested negative for COVID-19, but she is recovering from the flu and feeling much better.
The Massachusetts Democrat issued a statement on March 25 saying she received medical treatment "out of an abundance of caution" after she began experiencing flu-like symptoms.
Pressley says she has asthma and had been in contact with a colleague who tested positive for COVID-19.
Rep. Seth Moulton also announced this week that he and his wife were in self-quarantine after experiencing coronavirus-like symptoms. However,  the Congressman said they did not qualify for testing.
Fausto Menard Newscast Writer and Digital Producer
Fausto Menard is a freelance newscast writer and digital producer at WBUR.