Today's Weather: Rain And Wind For A Friday
This article is more than 2 years old.
I want to talk about the term "retrograding" this morning. Sometimes, in astrology,  we hear about a planet in retrograde. When it comes to weather, retrograding is actually moving from east to west, or backwards. This is what's happening today with a storm system out to the east of the Gulf of Maine. This storm really wrapped up and became very intense over the past couple of days and now it's moving westward, continuing to throw bands of moisture in from the ocean.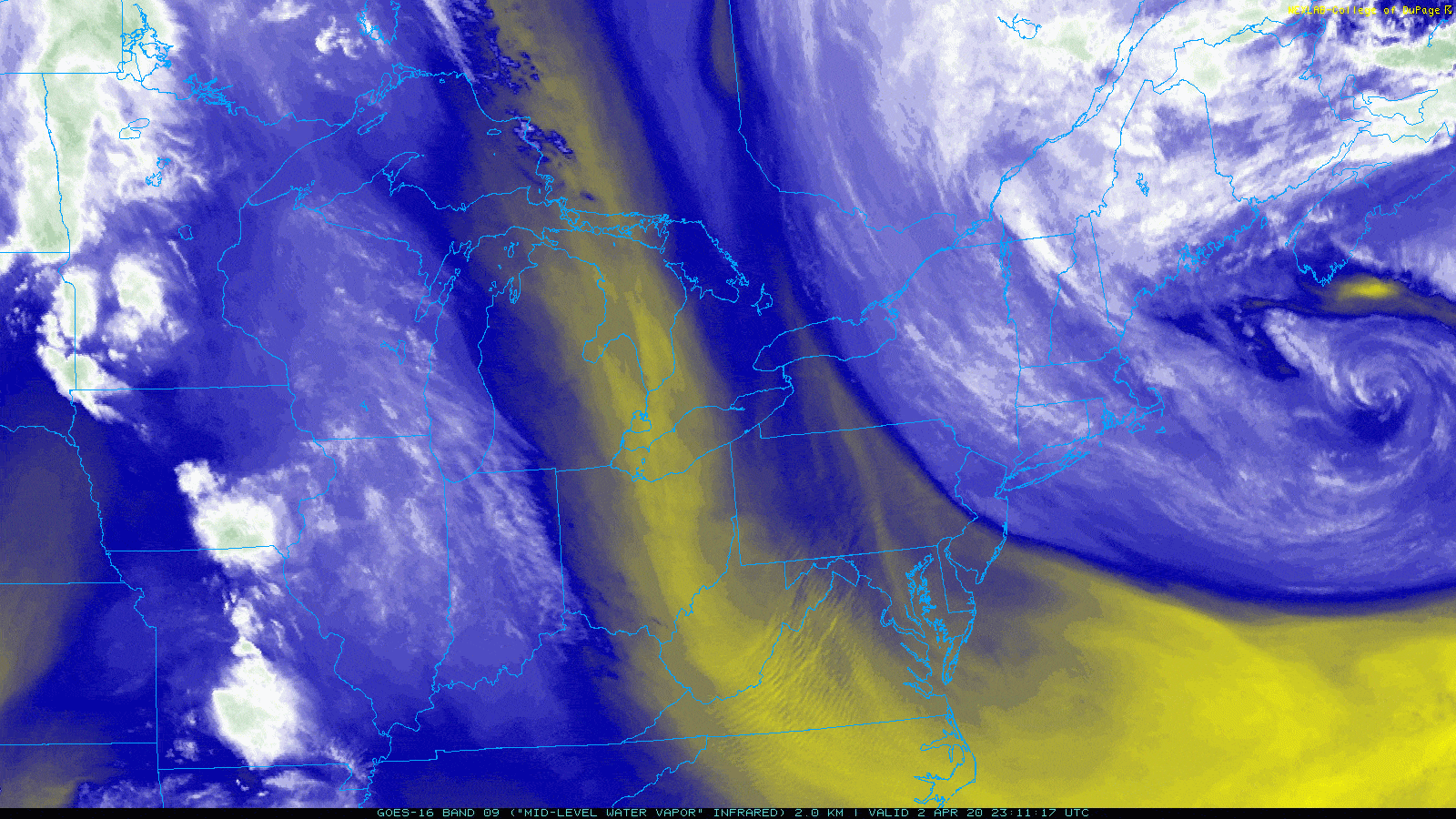 Because the storm isn't moving over the next couple of days, those of us who are closest to the coastline will see the heaviest wind and rain.
There can be some minor coastal flooding and beach erosion at the time of high tide, and some of the shore roads could be closed temporarily. Winds might gust as high as 50 miles an hour over Cape Cod and the islands, and between 30 and 40 miles an hour over inland areas. That means there's a chance of scattered power outages.
It's going to take a while for the storm to relinquish its grip on southern New England. The rain will continue on and off throughout Friday and into the overnight hours. I do even think that there may still be some showers rotating in off the water come Saturday morning. We could be thankful that it's not colder, as we would be seeing bands of heavy snow and a long-duration event.
There will be additional improvement on Sunday with readings getting into the lower 50s along with some sunshine. Early next week looks even better, with a 60 degree day on Monday and perhaps again on Tuesday.
Follow Dave Epstein @growingwisdom
---
Friday: Showers, blustery and chilly. Highs in the mid 40s.
Friday night: Rain and chilly. Lows around 40. Some minor coastal flooding at high tide.
Saturday:  Morning showers then clouds, some break possible. Highs 45-50.
Sunday: Partial sunshine. Highs in the lower to middle 50s.
Monday: Sun and clouds.  Highs nearing 62.
Tuesday: Partly sunny.  Highs in the upper 50s.