Today's Weather: Another Winner Before The Clouds Return
After a gorgeous Monday we're looking at another fairly nice day for Tuesday. Temperatures will get back into the lower 60s over inland areas and staying in the 50s over Cape Cod and the islands.
High pressure has kept us dry the past couple of days, but will relinquish its grip late Tuesday night as a new weather system moves into the region.
If you are headed in the evening, you'll probably notice an increase in cloud cover. Eventually, those late-night clouds will yield some light showers by the morning. I'm not expecting a lot of rain with this next system. We'll get anywhere from a tenth to perhaps a quarter of an inch of rain.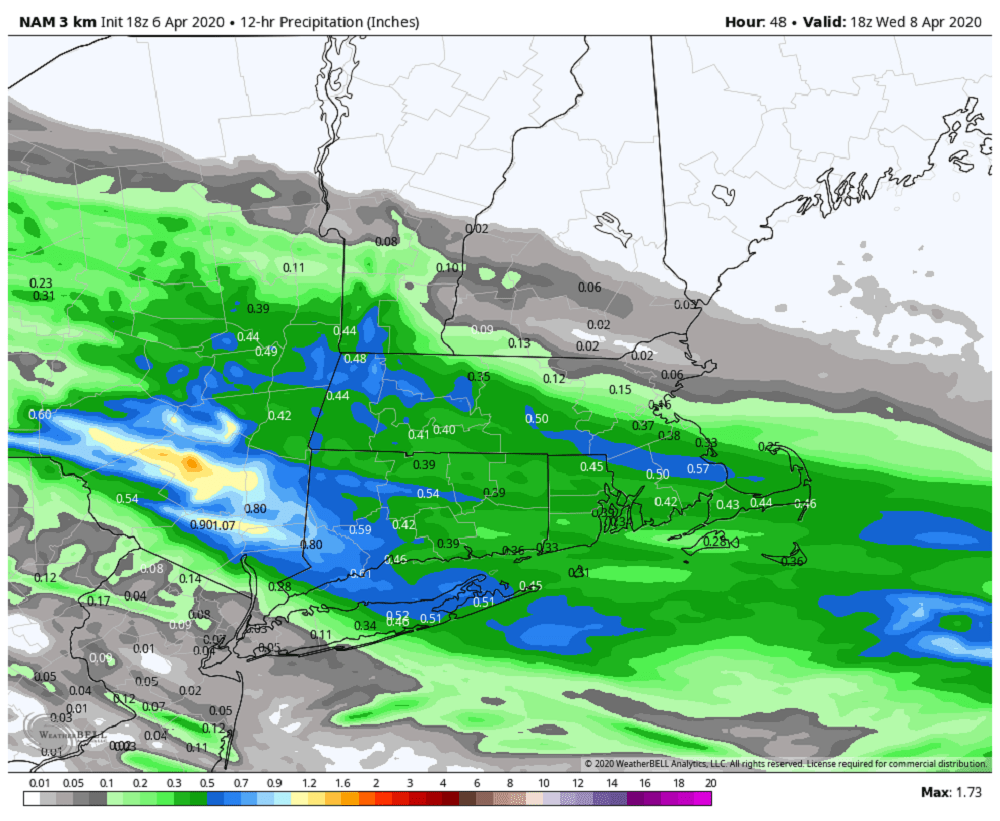 Most of the showers will be done by the middle of Wednesday morning, but don't expect clearing skies. Another weather system is already close on its heels.
Showers will return later on Thursday. Temperatures will also be fairly chilly both Wednesday and Thursday. Overall, it won't be great weather to be outside on either day, in spite of the fact there will be some dry hours.
We'll see a return to sunshine on Friday, but we won't get back the mild air. Highs will once again be near 50.
The final weather system in this series will arrive sometime later Sunday, but we may get through much of Easter without precipitation. I'll have more on the timing of this system tomorrow
You can follow my updates here and on Twitter @growingwisdom.
---
Tuesday: Sun and clouds. Highs 55-65, coolest on the Cape/Islands
Tuesday night: Increasing clouds with rain late at night. Lows around 40.
Wednesday: Morning showers. Highs in the 40s.
Thursday: Showers. Highs 45-51.
Friday: An early shower, then becoming sunny. Highs nearing 50.
Saturday: A mis of sun and and clouds. Highs near 50.
Sunday: Partial sunshine. Showers possible late. Highs in the lower to mid 50s.