Today's Weather: Storm's A-Brewin'
This article is more than 1 year old.
The clouds did a bit of clearing Wednesday afternoon, allowing for a little sunshine after those morning showers. Thursday will be quite different: a strong low pressure area developing right over southern New England. This storm will intensify quickly as it moves off towards the north, bringing its heaviest precipitation and even snow across Maine. Locally, a line of showers and storms will move through southern New England later this morning and into the afternoon.
The atmosphere is very dynamic today, which could lead to some severe weather. At the very least, strong thunderstorms are possible, and there's a risk of gusty winds and hail.
If you're heading to Maine, be aware that northern sections of the Pine Tree State will see anywhere from 6 to 16 inches of heavy, wet snow. This actually isn't that unusual for this time of year, but nevertheless it is significant.
On Friday, a cold pool of air will cross over southern New England, yielding clouds and another chance for showers and perhaps another quick thunderstorm.
I'm optimistic about the weekend weather. It looks generally sunny and will be seasonably cool on Saturday, and a little bit above average for Sunday with temperatures approaching 60.
You can follow my updates here and on Twitter @growingwisdom.
---
Thursday: Showers and possible thunderstorms, mainly between 11 a.m and 4 p.m. Highs 48-55.
Thursday night: Slowly clearing skies. Lows around 40.
Friday: Partly sunny and blustery, with a shower or thunderstorm. Highs near 50.
Saturday: A mix of sun and and clouds. Highs near 50.
Sunday: Partial sunshine with the potential for late showers. Highs in the lower to mid 50s.
Monday: Showers likely. Highs in the 50s.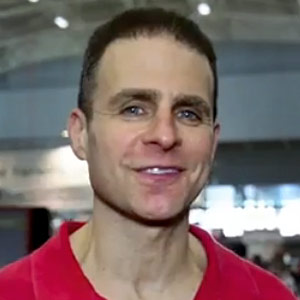 David Epstein Meteorologist
David Epstein is WBUR's meteorologist.