SJC Overrules Lower Court, Orders 3 Prisoners Released Because Of COVID-19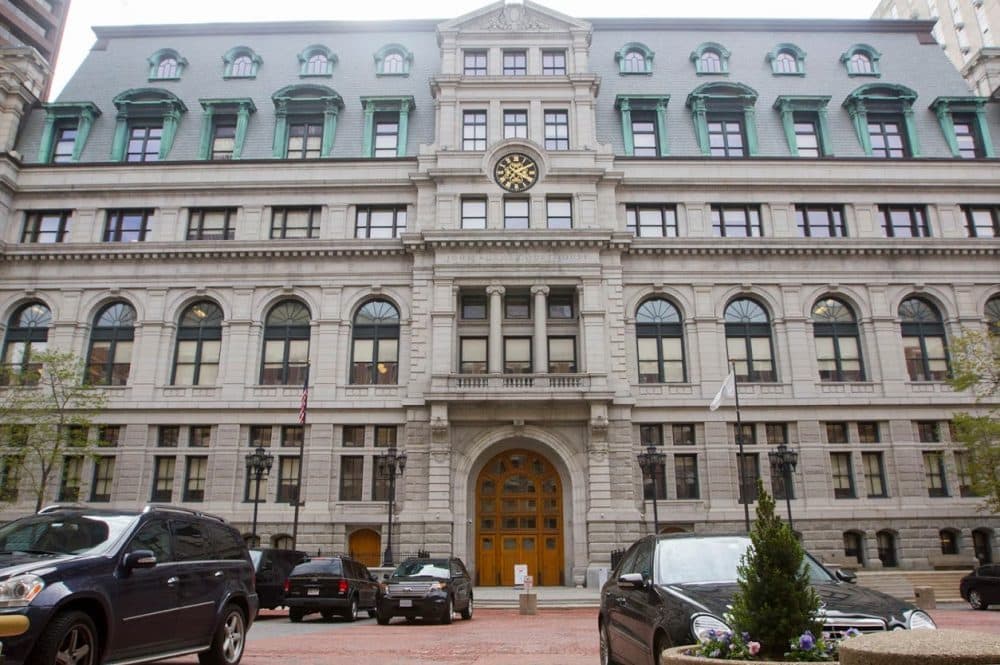 This article is more than 2 years old.
The Supreme Judicial Court of Massachusetts used three opinions released Friday to send a message to lower courts: Follow the guidelines we set when determining whether to release prisoners because of the coronavirus pandemic.
In her opinions, SJC Associate Justice Elspeth Cypher overruled rulings from two  district courts that refused coronavirus-based requests for release by three prisoners. Courts in Brockton and Worcester denied the motions for release after prosecutors argued the men would pose a danger to the community.
Cypher ordered the men be released, citing last week's SJC ruling that outlined which prisoners can request to be let out.
A Worcester Superior Court judge denied release requests for Michael Mina and Mark Morales. Both men were being held pre-trial and both were charged with breaking and entering in the daytime and other charges. The superior court judge found that Mina was a flight risk, and that his release would pose a danger to the community. But Cypher said she came up with "a different result" and said the state did not sufficiently prove that he could be not be released.
In the Morales case, Cypher also said the state did not prove that Morales was ineligible for release under the recently issued SJC guidelines. She came to a similar conclusion in the case of Michael Ihde, where a Brockton District Court Judge revoked his bail.
"I conclude, after an evaluation of all the relevant circumstances and consideration of the arguments of the Commonwealth and the defendant, that the Commonwealth has not rebutted the presumption by a preponderance of evidence that the defendant is entitled to release," Cypher's opinion said in all three cases.
Last week, the SJC ruled that certain prisoners could file motions seeking release because of the coronavirus, including those held pre-trial on nonviolent offenses and those held on technical probation and parole violations. The high court appointed an attorney to work with prosecutors and sheriffs in each county to review cases where prisoners would be eligible to seek release.
As of Friday, there are more than 120 cases of positive coronavirus tests among staff and prisoners at Massachusetts jails and prisons. The highest number (37) are at the Massachusetts Treatment Center in Bridgewater. The three prisoner deaths in the state were also at the Treatment Center. In Framingham, the number of cases more than tripled in a day, from five prisoners on Thursday to 17 on Friday.