Today's Weather: Calm, Cloudy Day Ahead Of Active Pattern This Week
Yesterday was the kind of day that I think we all look forward to in mid-spring. Temperatures reached the lower 60s and we had plenty of sunshine. I could have done without the strong wind in the afternoon, but beggars can't be choosers, and it hasn't been sunny and warm very much over the past month.
Today, we find a low pressure area — a pretty big one, actually — skirting to the south. This storm will grace Nantucket with a couple of rain showers, but we won't see anything much further north than that, other than some cloudiness blended with the sunshine. Temperatures will be a bit cooler because winds will be coming in off the water, so we should be in the mid-50s for the afternoon.
Tomorrow, we're going to watch a cold front approach the region from the west. This is a fairly strong cold front, and there could be some showers and even some strong storms in the afternoon and early evening. Some of these storms could be accompanied by gusty winds and small hail.
It seems like after the rather tranquil winter, we are experiencing a little more activity after the snow early in the weekend and thunderstorms Tuesday.
It will be blustery and cold Wednesday, and a hard freeze is likely Wednesday morning, which could do some damage to early blooming fruit trees. That is something I'll be keeping an eye on.
Thursday is dry during the day, but there's another storm approaching for Thursday night and Friday with some rain. We'll start the weekend on a sunny note, but I think another system does move in for Sunday, with more precipitation. This is a very active pattern
You can follow my updates here and on Twitter @growingwisdom.
---
Monday:  A blend of clouds and sun. Rain possible on south side of the Cape and Islands. Highs in the low 50s.
Monday night: Partly cloudy, lows in the mid-30s.
Tuesday: Partly sunny, followed by a line of showers and thunderstorms in the afternoon. Highs in the 50s.
Tuesday night: Clearing and cold. Lows 25-32.
Wednesday: Cool for mid-April. Breezy with sunshine. Highs 45-50.
Thursday: Partly cloudy to mainly sunny. Highs 53-58
Friday: Showers. Highs nearing 50.
Saturday: Sunshine and clouds. Highs near 55.
Sunday: Showers return. Highs 50-55.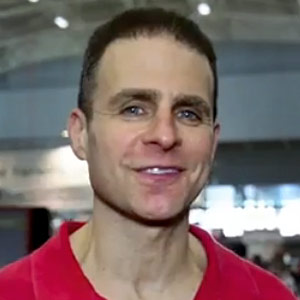 David Epstein Meteorologist
David Epstein is WBUR's meteorologist.