Today's Weather: Forecast Shows A 'Pretty Dismal' Week Of Cold, Cloudy And Wet Conditions
If you got outside Sunday morning you had the opportunity to do so with dry weather and reasonably comfortable temperatures. Low pressure then began to approach the area, with temperatures falling and the rain starting in the evening.
This week looks pretty dismal. The storm that started affecting us yesterday continues to rotate off the southern New England coastline.
Periods of rain and cool temperatures will continue today. As even colder air works in, there is likely to be some mixed precipitation across the higher elevations of Worcester County. Eventually some of these wet snowflakes may make it all the way to the coastline. There could be a light accumulation of snow on the grass tonight in some areas.
Temperatures this afternoon will rival some of the coldest afternoon highs ever recorded on this date, staying in the upper 30s to low 40s. When you get up Tuesday the storm will be ending.
As the storm system slowly pulls up into eastern Canada skies will begin to clear Tuesday afternoon, but temperatures will continue below average. Wednesday is definitely the pick of the week with more in the way of sunshine and temperatures getting into the 50s.
Unfortunately, another storm system approaches for Thursday, and this one's going to bring more rain and some of it could be heavy. The rain should last into Friday — although it will not be as cool. My hope is that we can clear out for the weekend and increase the temperatures.
You can follow my updates here and on Twitter @growingwisdom.
---
Monday: Periods of rain and some wet snow later in the day.  Highs 38-43.
Monday night: A bit of rain and wet snow. A coating to an inch possible. Lows 32-37.
Tuesday: Morning rain or snow showers. Some late day breaks. Highs 45-50.
Tuesday night: Clearing and chilly. Lows 32-36.
Wednesday: Sunshine and some clouds. Highs 52-57.
Thursday: Rain.  Highs near 50.
Friday: Showers. Highs nearing 55.
Saturday: Sunshine and clouds. Highs near 62.
Sunday: Showers return. Highs 60-65.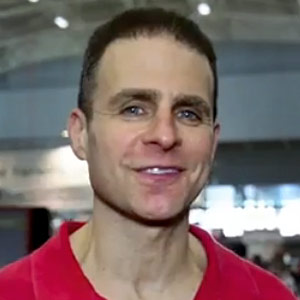 David Epstein Meteorologist
David Epstein is WBUR's meteorologist.