SJC Case To Be Dismissed If Galvin Finishes Sending Mail-In Ballot Applications By Tuesday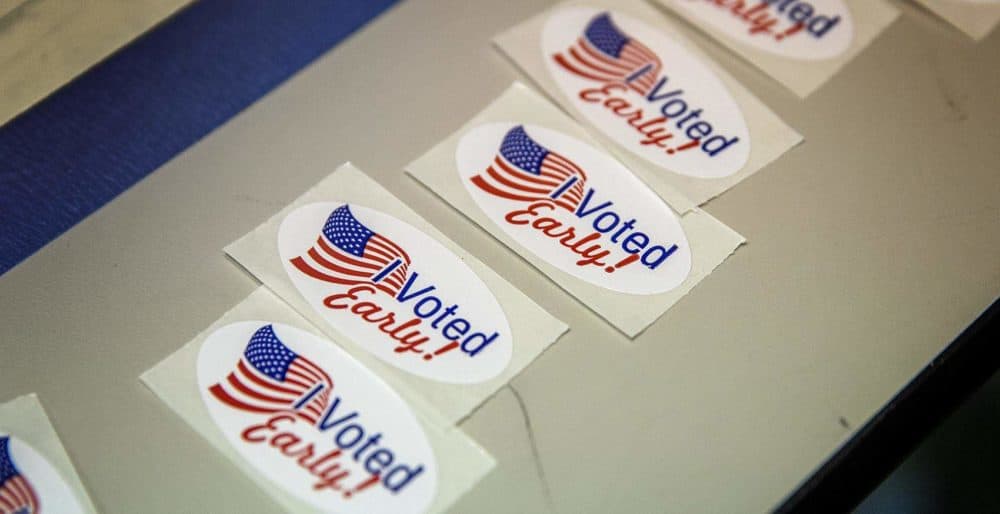 This article is more than 1 year old.
The secretary of state's office expects to finish sending applications for mail-in primary ballots to all 4.5 million voters by Tuesday, a lawyer representing the office said Friday during a court hearing.
Secretary of State William Galvin's office mailed approximately 1.6 million applications Wednesday, nearly 1.5 million Thursday, and an additional 400,000 on Friday, Assistant Attorney General Anne Sterman said at the hearing.
Those applications were English only "because that was what was ready to go out," Sterman said. Lawyers for Civil Rights Litigation Director Oren Sellstrom added there are concerns about whether 12 other communities will receive bilingual and trilingual applications on time.
The bilingual and trilingual applications for Boston and Lowell, Sterman said, are expected to be delivered to the post office on Monday and the reaming 10 municipalities on Tuesday. Federal and state law require applications in Boston, Lowell, Chelsea, Holyoke, Lawrence, Lynn, Malden, Quincy, Revere, Southbridge, Springfield, and Worcester to be printed in multiple languages.
Boston's applications contain information in English, Spanish, Chinese and Vietnamese while Lowell's are printed in English, Spanish, and Khmer. Sterman said the print for the bilingual and trilingual ballots is underway.
A spokesperson for the secretary of state's office said they could not send applications to be translated into multiple languages until they knew what they would say in English.
"So we had to wait until the Legislature [passed] the bill to send those out to be translated into 4 other languages. Things like the deadlines to return the application were not decided until the conference report came out," the spokesperson said. "These applications also had to be larger, to accommodate all of the language requirements, so it took additional coordination with the Post Office on design."
Several election advocacy organizations including Common Cause Massachusetts and MassVOTE filed a lawsuit in an attempt to force Secretary of State William Galvin to send out ballot applications by July 15, a date set in vote-by-mail law signed by Gov. Charlie Baker on July 6.
During Friday's hearing, Justice Frank Gaziano ordered Galvin and plaintiffs in the case each to submit a status report by Wednesday. If the remaining applications are sent out on Tuesday, Sellstrom said they will file to dismiss the case.