Another Heat Emergency Declared For Boston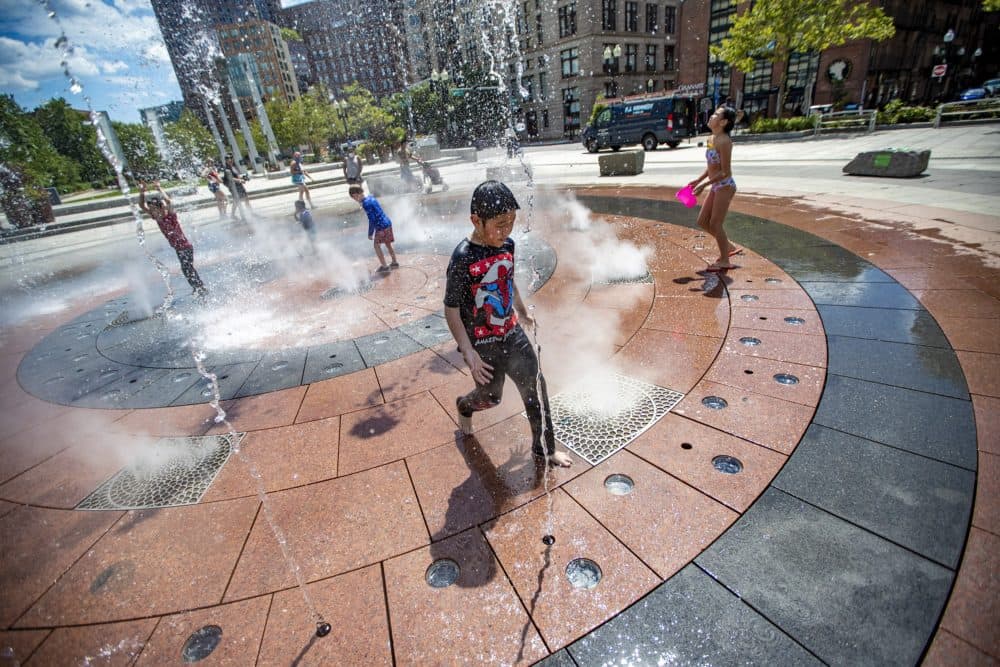 Thought last weekend was hot? It's not over. For the second weekend in a row, Boston Mayor Marty Walsh has declared a heat emergency for the city.
With temperatures expected to climb into the upper 90s this weekend, Boston's heat emergency will be in effect starting Sunday, July 26 through Tuesday, July 28.
To help residents stay cool, the previously opened cooling facilities across the city will again be available to the public.
Twenty-one Boston Centers for Youth & Families (BCYF) have been converted to cooling centers and the city's two outdoor pools will be opened. The cooling facilities will be open Sunday from 10 a.m. to 6 p.m. and Monday and Tuesday 9 a.m. to 5 p.m.
"We are opening our cooling centers for all residents to have the option to come in and cool off in air conditioning," said Walsh in a statement on Friday. "In addition, we'll have two outdoor pools open that are open for Boston residents."
BCYF Clougherty Pool in Charlestown and the BCYF Mirabella Pool in the North End, will be open from 11 a.m. to 5:30 p.m. Anyone looking to swim must register for a swim time slot.
"I want to remind everyone that COVID-19 is still a threat," Walsh said. "Everyone needs to keep doing their part to avoid large crowds and wear your face covering, unless you're in the water."
Due to the coronavirus pandemic, heightened health regulations for the centers and the pools will be enforced. Any resident looking to visit a cooling center will be screened before entry, must be wearing a face covering, and maintain social distancing. Visitors must bring their own water and can bring one small bag of belongings. All facilities will be monitored to make sure no more than 40 percent of the maximum occupancy is allowed in.
The city has also compiled a list of suggestions to deal with such extreme temperatures, which can be found on the Boston city website.