Forecast: Extreme Heat Through Tuesday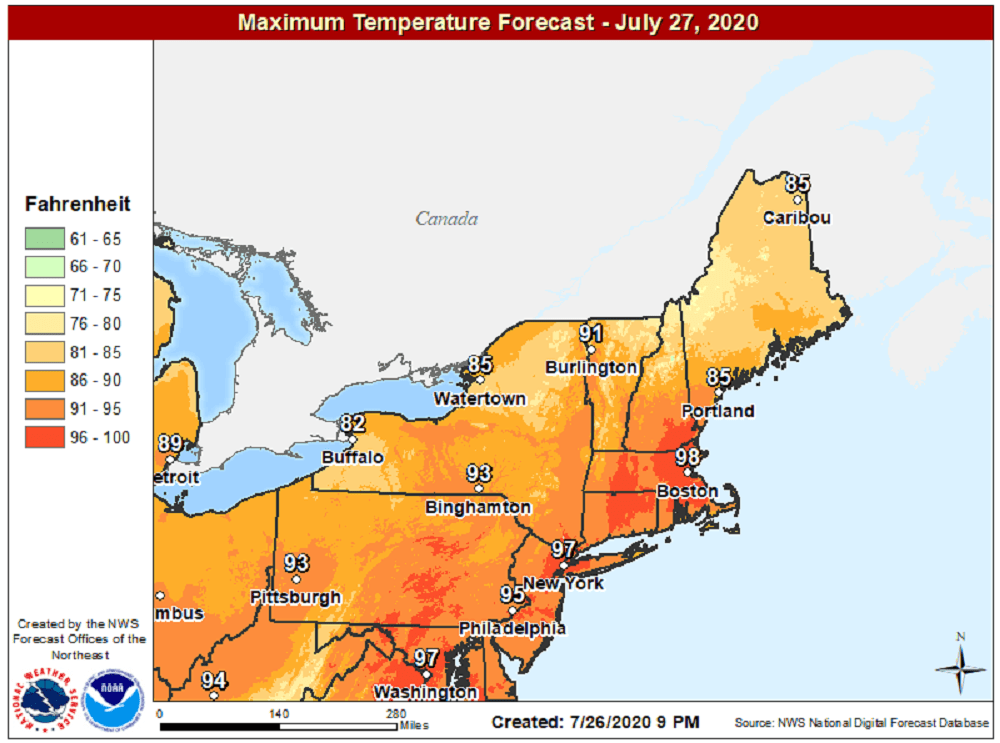 It was certainly a summer weekend for the final weekend of July. Saturday and Sunday marked the start of a heat wave. As we start the work week, temperatures are going to continue to be hot. Monday will be one of the hottest days of the summer. Humidity levels will be moderate to high and temperatures will be between 95 and 100 degrees in the afternoon. When you add in the humidity,  it's going to feel in the low 100s for several hours Monday.
We basically have the same forecast for Tuesday, except there will be a chance of showers and thunderstorms later in the afternoon and evening. Boston has not hit 100 degrees since July of 2011.
Reaching that temperature is not easy and it doesn't happen very often. The hottest temperature ever was on July 4, 1911 when Boston hit 104 degrees.
The high temperatures Monday have prompted the national weather service to issue a heat advisory. This is in effect through Tuesday evening.
It seems common sense but you should stay hydrated over the next couple of days and also as I always like to remind folks to watch your pets. The hot pavement can burn the pads of your dog.in addition to the animals, plants are going to be under stress the next couple of days. It's a good idea to really soak things first thing in the morning so that they can make it through the afternoon.
Eventually it becomes less hot Wednesday and for the rest of the week but it's still above average and definitely anything but cool. The break in the extreme heat could spawn a few storms later Tuesday.
You can follow my updates here and on Twitter @growingwisdom.
Monday: Hot and humid with sunny skies. Highs in the upper 90s, 88-93 on Cape Cod.
Monday night: Muggy and near record warmth. Low 75-80.
Tuesday: Sunny, the partly sunny and humid. Evening showers and storms. Highs in the 90s.
Tuesday night: Partly cloudy and warm. Lows 65-70.
Wednesday: Clouds and sunshine. Warm and humid. Highs in the 80s to 90s.
Thursday: Clouds and sun. Highs around 85-90.
Friday: Lots of sunshine. Highs 85-90.
Saturday: Sun and clouds. Highs around 85.
Sunday: Partly cloudy. Highs in the mid-80s.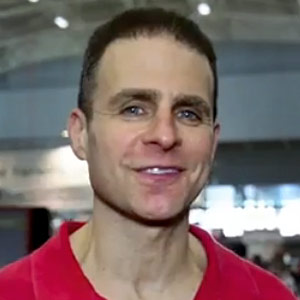 David Epstein Meteorologist
David Epstein is WBUR's meteorologist.