Evaluating Trump's Claim That A Coronavirus Vaccine Could Be Widely Available 'A Lot Sooner' Than Next Summer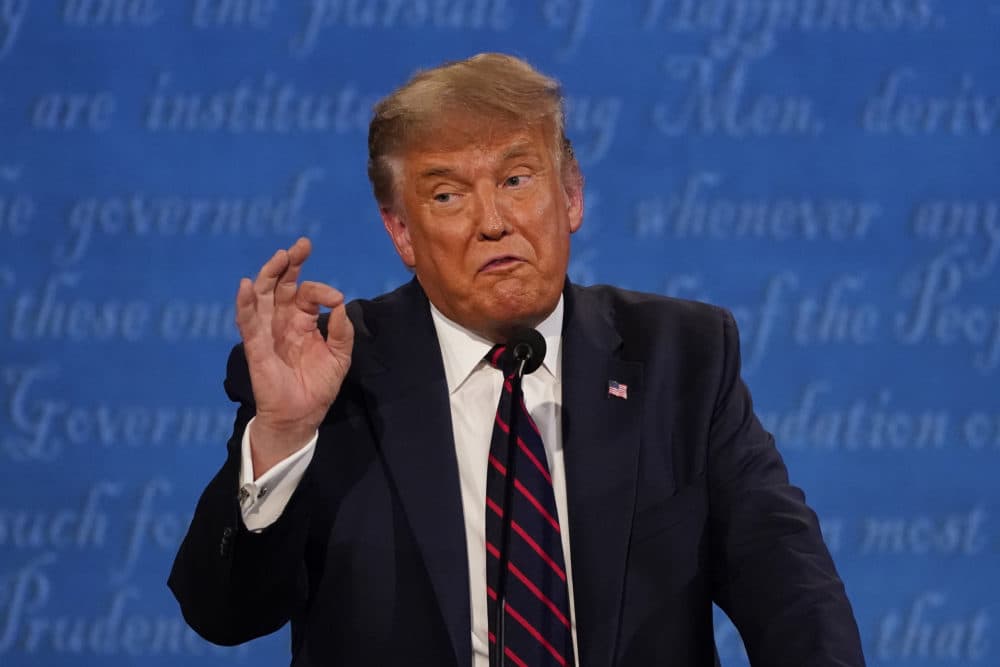 President Trump in Tuesday's debate again contradicted public health officials in his own administration who say a vaccine against the novel coronavirus likely won't be widely available until next summer. But this time, Trump claimed his assertion that "we can have it a lot sooner" is based on conversations with vaccine developers, including Cambridge-based Moderna.
Moderna, for its part, said in its latest report to the Securities and Exchange Commission, on Sept. 18, that it expects to produce only about 20 million doses of a vaccine — which has not yet been approved by the FDA — by the end of the year. Such an amount might be enough to inoculate just 3% of the U.S. population, since each patient may require two doses.
Trump also named Pfizer and Johnson & Johnson, which is working with Beth Israel Deaconess Medical Center in Boston, among the drug makers with which he has spoken.
The companies say they have the capability to manufacture vaccines on a large scale next year. Moderna expects to dramatically increase production in 2021, to between 500 million and 1 billion doses; Pfizer is aiming for 1.3 billion doses by the end of next year and has pledged its first 100 million to the U.S. government, as has J&J.
But administering doses en masse presents its own challenge. Even as he said that "we're going to deliver it right away," Trump floated a distribution rate that seemed to undercut his claim that a vaccine could be widely available much earlier than next summer.
"We have the military all set up," he said. "Logistically, they're all set up. We have our military that delivers soldiers, and they can do 200,000 a day."
At 200,000 doses per day, it would take years to vaccinate the U.S. population of 330 million.
"This is not an easy process," said Dr. Megan Ranney, an associate professor of health policy and emergency medicine at Brown University. "You're going to have to have an appointment, you're not going to want to be crowded, so we're not going to have people lining up like they used to do for the polio vaccine."
"And those 200,000 doses a day, where are those going to go first?" asked Ranney, who recently joined other physicians in urging Pfizer not to compromise safety standards in the name of speed. "Are they going to go to the military? Are they going to go to health care workers? There are a lot of logistical questions that still need to be answered. Expecting that we're going to have a vaccine in the arms of every American before next summer is, honestly, a pipe dream."
Moderna did not respond to requests for comment.
In the debate, moderator Chris Wallace raised the subject of vaccine availability by addressing Trump: "The week before last, the head of the Centers for Disease Control, Dr. [Robert] Redfield, said it would be summer before the vaccine would become generally available to the public. You said that he was 'confused' and 'mistaken.' Those were your two words. But Dr. [Moncef] Slaoui, the head of your Operation Warp Speed, has said exactly the same thing."
"Well, I've spoken to the companies," Trump replied, "and we can have it a lot sooner. ... I've spoken to Pfizer. I've spoken to all of the people that you have to speak to — Moderna, Johnson & Johnson, and others. They can go faster than that by a lot."
Trump also said he had spoken with Slaoui two days ago and claimed "he said it's a possibility that we'll have the answer before November 1st."
"I'm talking about when it's generally available," Wallace clarified, not when a vaccine's effectiveness might be known.
Moderna and Pfizer have said they could know as soon as October whether their vaccines work.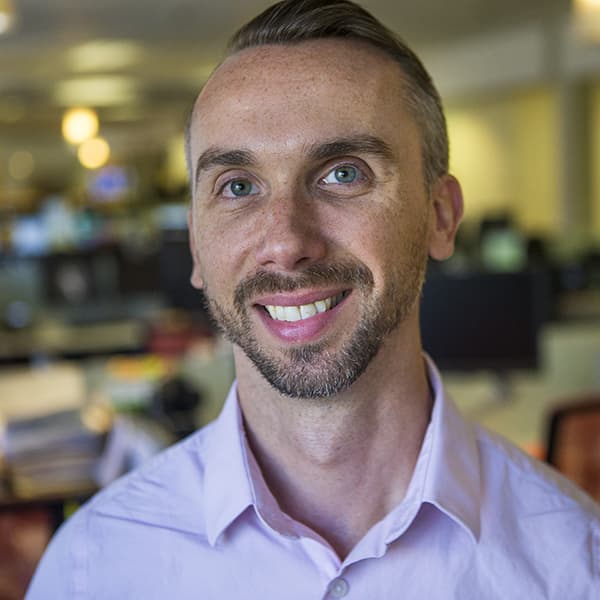 Callum Borchers Reporter
Callum covers the Greater Boston business community for Bostonomix.