Mass. High Court Strikes Down Law That Criminalized Panhandling
People in Massachusetts who ask motorists for money should now, theoretically, be able to without being fined or arrested by law enforcement. That's because on Tuesday, the state's Supreme Judicial Court struck down a statute that made someone subject to criminal prosecution for "soliciting any alms, contribution or subscription" from motorists.
The ruling comes a year after the American Civil Liberties Union (ACLU) of Massachusetts filed a lawsuit against the Fall River Police Department alleging that the department regularly harassed, charged, arrested and jailed people for panhandling.
The same statute that allowed cops to crack down on panhandling included a provision for those asking motorists for donations for firefighters and police. It also permitted people to sell newspapers in the streets.
And it's for that reason the SJC deemed the law unconstitutional on the state and federal level, "because the statute is a content-based regulation of protected speech in a public forum that cannot withstand strict scrutiny."
The court concluded that asking motorists for personal donations "poses no greater threat to traffic safety than engaging in the same conduct for other" purposes that are permitted under the law.
Ruth Bourquin, a lawyer with the ACLU of Massachusetts, said the group filed the lawsuit after two men panhandling in Fall River kept having run-ins with the police.
"Our clients had been charged just over and over again under this and even ended up in jail a couple times," Bourquin said. "They missed a subpoena and then got picked up for not having shown up in court. All for simply asking for help."
Paul Coogan, the mayor of Fall River, said he supports the court's decision. He told The Associated Press that the city had stopped enforcing the law already.
"We have to make sure in Massachusetts we treat all people and groups equally, and that's basically what the court said," Coogan told The AP.
Bourquin said she hopes law enforcement in Massachusetts heeds the SJC's ruling. But if not, she said the ACLU is prepared to go back to court to seek compensation for damages. She said the ruling is "sadly a timely decision" because of the financial devastation caused by the pandemic.
"There are probably going to be more people that need to ask for help," Bourquin said. "We hope that this opinion reminds people that they have a right to do that and that we should respond in a compassionate way, while, of course, encouraging people to safely approach other people during the pandemic."
Bourquin says she wishes the state would do more to provide assistance to those who need it.
With additional reporting by The Associated Press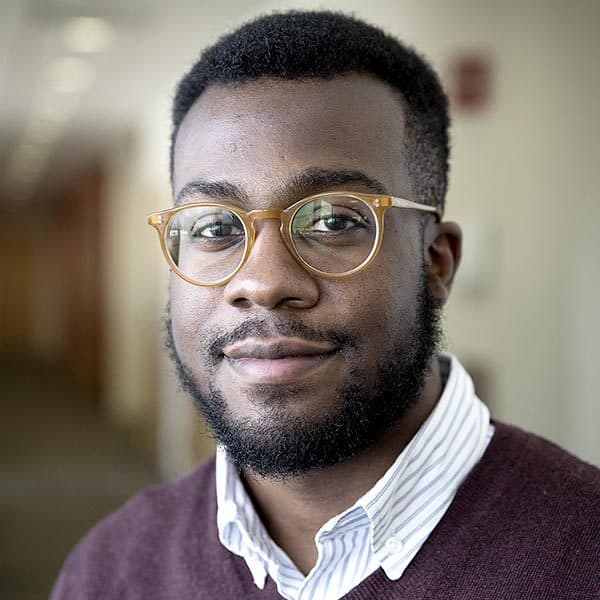 Quincy Walters Reporter
Quincy Walters is a general assignment reporter for WBUR.